I finally decided on drapes for the baby girls girly room. I've been going back and forth between a few different options. I knew I wanted a geometric pattern. Circles, lattice, horizontal and vertical stripes, were pretty much the options I had in mind.
I've always adored these striped taffeta drapes on Overstock.com. They seemed, as far as I could tell from the photo's to be super luxurious, full and sweet. All the reviews were great and everyone really seemed to be impressed by the quality of the curtains.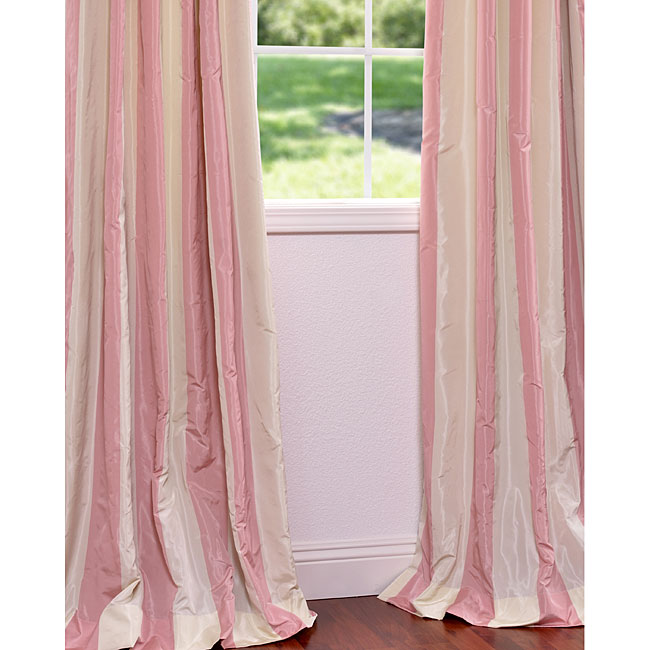 SO this past Labor Day after about an hour hovering over the purchase button I got them and they are all that I hoped for:0)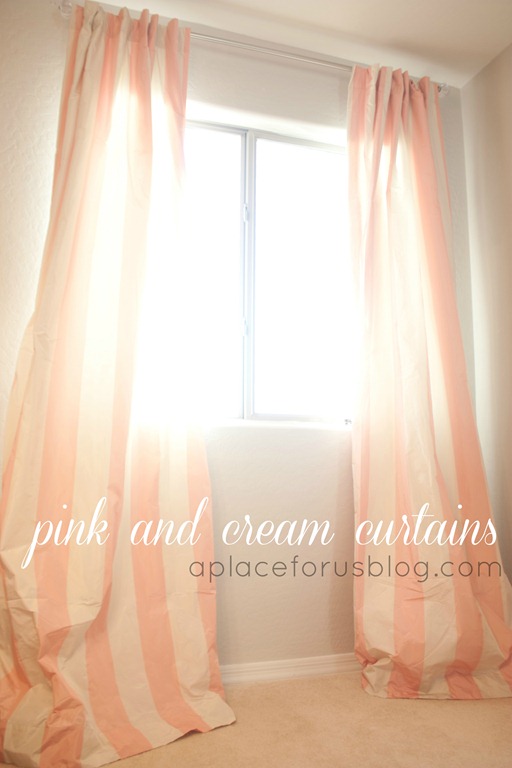 They're heavy and fully lined so that makes them very functional. They block out some light so extra shades(blinds or blackout roman shade) may be needed for naptime.
I did notice that the color seems to change depending on the time of day, which you can see in the photos above. During the evening I get a light coral feel from them. But during the day they seem to be a pure pink. So my opinion would be if you want to get these for your room, purchase these and decorate everything else around the color that you see. It's a hard match to make:0) So happy I went with a neutral wall color.
Anyone else have these drapes? They also have baby blue ones that would be DARLING in baby boys nursery!