Last week I had the opportunity to photograph the Patriot Day Celebration at my children's school here in Arizona.
The attacks of 9/11 showed us the worst
in people. But it was also a time when many wonderful,
compassionate, and heroic deeds occurred. "Heroes"
were everywhere on 9/11 and in the days afterwards.
The shock and the sadness also brought people —
families, friends, and strangers alike — together in a
way that felt special. It is so important to remind your
children that we are also to always remember those heroes
and those times.
It was a beautiful morning with dedications, poems and songs dedicated to those in our community which included current and veteran military, fire, police, EMT and other first responders, who have served us so honorably and faithfully. I was so honored to help out and it was awesome to be apart of such a special celebration!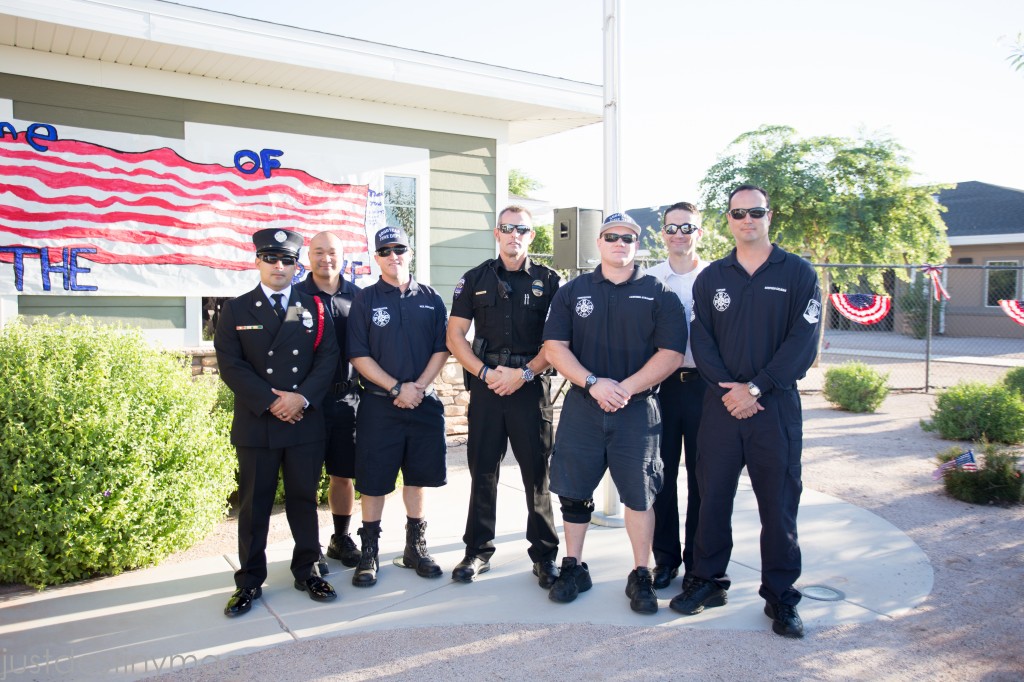 MORE PHOTOS BELOW!!! ENJOY!