SO this year I will be making Thanksgiving for the very first TIME allllll by myself!!! I am so excited. These types of things are my cup of tea!!! I love getting together with family and thanking God for his grace and mercy and for the blessings that he has given us!!!!
I have been researching recipes and techniques for roasting THE TURKEY! :0) I will be cooking for about 10 people so it won't be to overwhelming and making everything from scratch of course!
So far this is my menu so far,
Roast Turkey with Prosciutto-Hazelnut Crust- facny isn't it?

Baked Macoronni and Cheese
Mashed Pototoes
Creamed Corn with Fried Onions rings and Prociutto
Cornbread Dressing with Sausage
Fresh Green Beans
Cabbage and Chopped Ham
Pork Roast
Candy Yams
Cranberry Sauce
Deviled Eggs
Cresent Rolls and Dinner Rolls
Dessert:
Pecan Cheescake: My neighbor Monique made it from her A Taste of Home magazine and it was AMAZING
Lemon Cake
Chocolate Cake
Brownies
I got these plates at a garage sale this weekend! Ohh I lOVE garage sailing…:0) They were brand new!!! 6.99 each at Bed Bath and Beyond or LNT( still so sad about this store..lol)! She sold me a set of 6 dinner plates and 6 salad plates for $10.00!!!!!!!!!!! I couldn't believe it I was willing to pay about 20.00. Bow chica bowwah! lol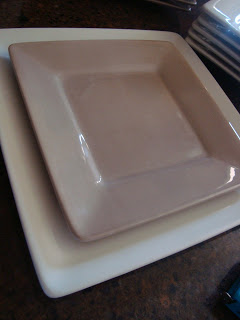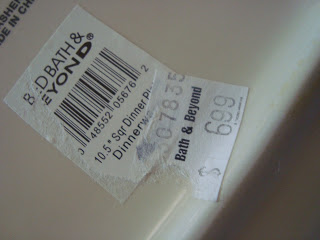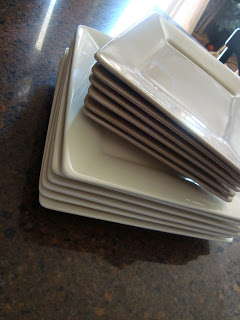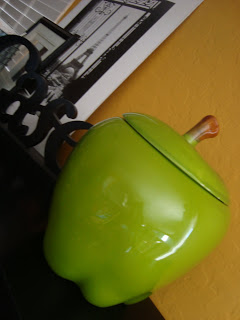 I also got this cute apple cookie jar for $5.00. Reggie said it looked like a green tooth….silly boys.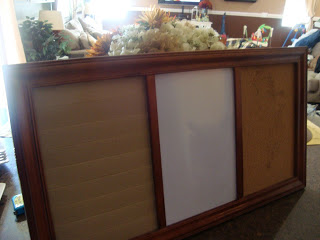 I got this mail center for $2.00!

The following two tabs change content below.

Destiny is the founder of Just Destiny Mag, an online publication that focuses on home living and lifestyle. She is a native of the beautiful state of Arizona where she raises her beautiful children right along side Mr.Right. She believes her destiny is intertwined with her faith, family and everything beautiful. She believes those beautiful things can come in experiences, food, fashion, family, photography and laughter to make a beautiful life!