Weren't those corner markets dreamy! Again, excuse my cookie finger smudge:0)
The same day Reggie and I made our way to FAO Schwarz  to get some gifts for the kids!
But we quickly realized that would be a challenge. You see those cute little animal figurines below. They were about this size of my thumb. $49.95. Yeah.
We loved Indiana Jones constructed from Legos!!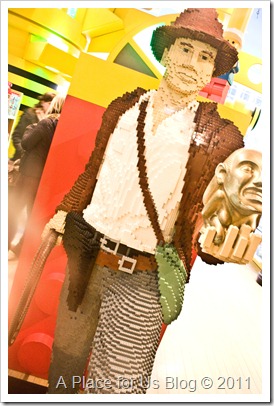 We did TONS of walking. My legs were so sore. My ankles, sore. My little toe, super sore. New Yorkers do a lot of walking:0)  Our next stop was the Empire State Building. We made our way to the top after passing 100+ floors. Someone got a little freaked out. But me, I kept snapping photos:0) It was beautiful. I love being up high and seeing the world from a different point of view.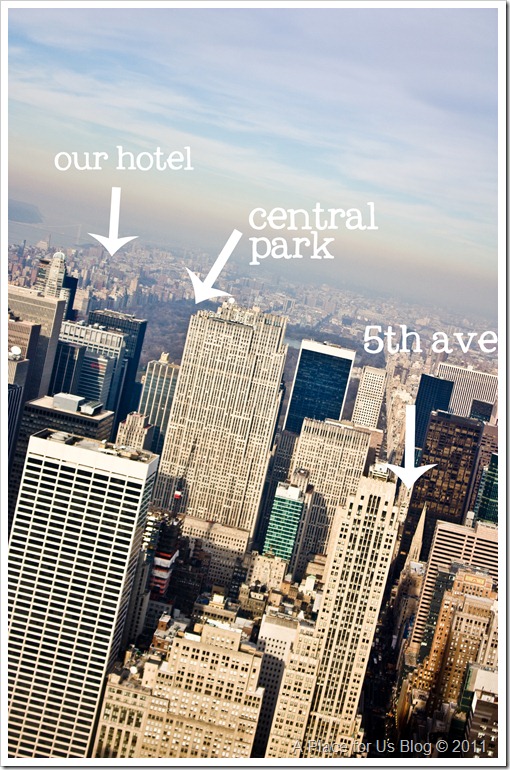 Our next stop, Macy's:0)
I only took out my camera once. I was way to busy shopping…lol!
But it was insane! I see why Macy's is a big deal out east. Dillard's? What's Dillard's?:0)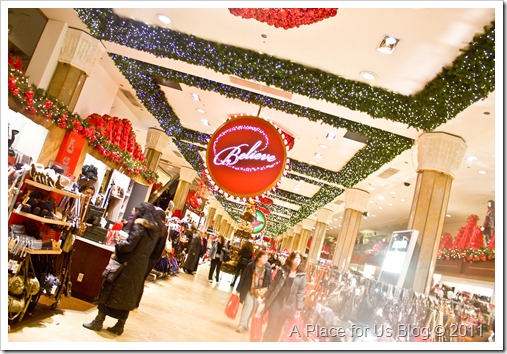 At this point we were losing steam. Reggie and I were SO tired and hungry. Imagine those two factors at play while we were trying to navigate through a city that never sleeps. So we caught a cab so our achy feet could rest and headed to Carnegie Deli. A popular tourist spot in NYC.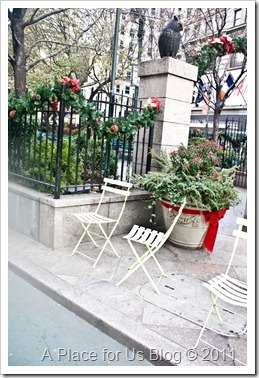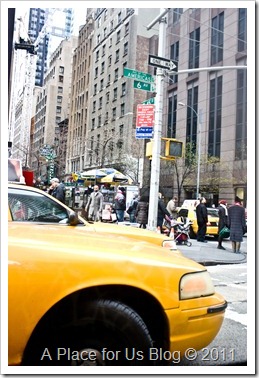 I would have taken more pictures but remember, I was TIRED. But I did manage to snap one.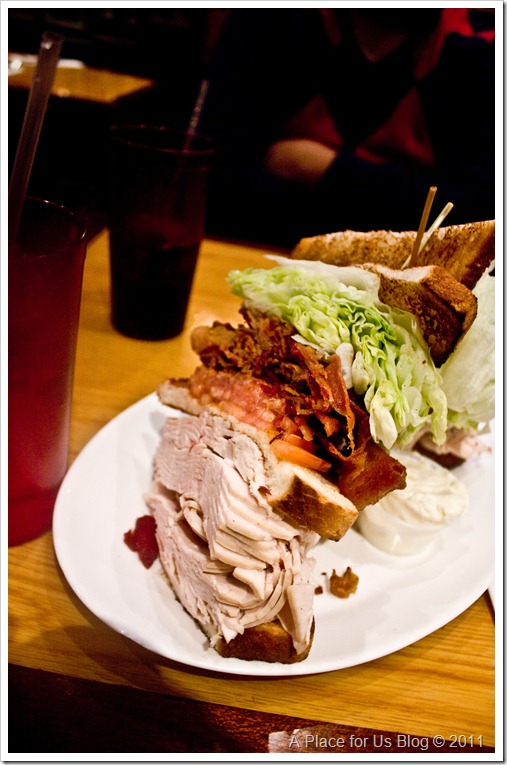 Yes, that ridiculous sandwich with three tiny pieces of bread would be a turkey club. I think I had about "five" bites before I asked for a to go bag. When they brought it out, our table neighbors stared cracking up. Obviously I didn't now what I had ordered…lol!
After our bites we headed back to the hotel and I took a four hour power nap:0) The rest of the night we spent resting and had our second night of pizza and more  INSOMNIA cookies:0).
Tomorrow? The finale. Come check out my day as I got ready to be on the Nate Show aka the scariest day of my life:0)