Are you guys ready for PART II?! Ok, great! But before we start I do have to apologize for my lens smudge that I had the ENTIRE day. Must have been those 4 chocolate chip cookies I had.:0)I have know idea how I let it go unnoticed!!
But I know you love me anyways!:0) haha! Moving on…
So the next day we woke up and had a little breakfast at a spot next door and I order a BIG OLE hot chocolate. Man, I love me some hot chocolate:0)  and after that we took a little walk to Central Park which was just a few blocks from our hotel.
I was completely obsessed the with massive size of all the buildings, the details, the windows, everything, so I just kept snapping photos in hopes of keeping the memory of them forever…so in love.
After our little walk we took a taxi to the CBS studio to talk about what I would be doing on the show.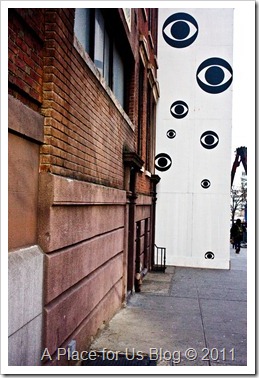 All the guys were super nice and were so funny! They really made Reggie and I feel welcomed! Took our coats, offered us some beverages, we felt right at home. The art studio was a lovely collection of EVERTHING..lol! I could have spent all day creating in there!  Imagine wanting to make something and OH there it is:0) Super cool!
We spent about and hour in there chatting it up said goodbye and then we hit the streets..AGAIN!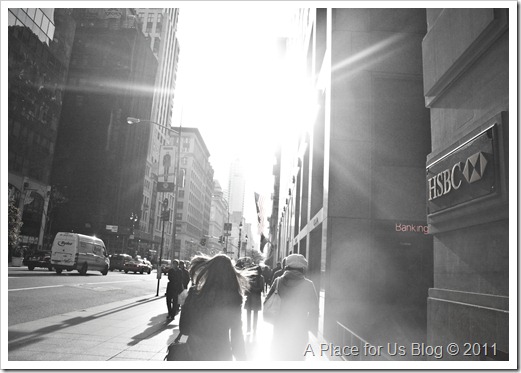 The Streets of New York? Yep, so cool.
I wish with all my heart that PHX had street markets like these. Imagine a place where you can pick up fresh flowers, fresh fruit and fresh Christmas trees. Oh you have that? Well, I'm jealous!!
Did you read that sign.. TWO DOZEN ROSES for 10.00! My house would be decked out in roses for sure..lol!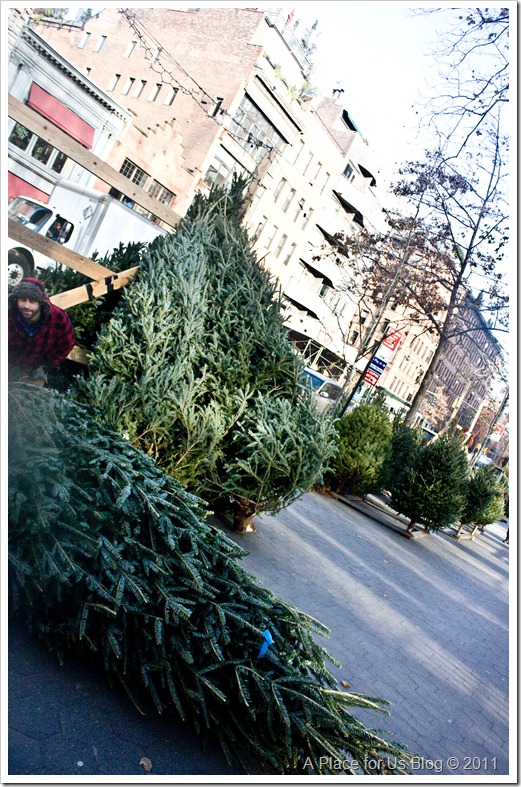 Are you overloaded with pictures yet?
Good cause I got more:0) Come back tomorrow and check out my visit to THE MACY's, Empire State Building, a ridiculous sandwich and the biggest toy store on earth.