New Years Eve Countdown Tag
This post is sponsored and may contain affiliate links, please read my disclosure policy.
I know this is a little last minute but I wanted to share ONE more Holiday DIY with you guys today! It's a fun little sign for your New Years Eve party decor for your home! We have a few more days until 2015 and this little sign will be a perfect addition to bring in the new year!
Plywood 12×22 (cut corners)
White paint Spray Paint
Black Scotch® Super 33+™ Electrical Vinyl Electrical Tape (black)
Vinyl Letters or Stenciling or Cutting Machine with adhesive cardstock
Scotch® Extreme Mounting Tape
3M™ Advanced Abrasives – SandBlaster™ Pro 120 Medium Grit Sandp Paper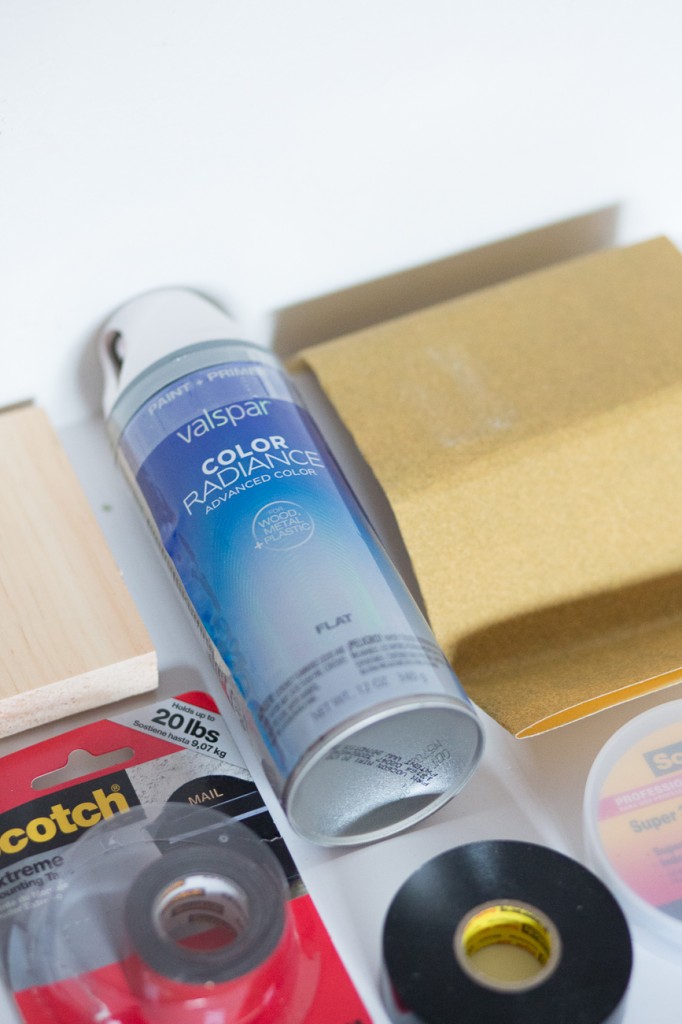 1. Cut a piece of plywood 12×22 inches long. Then cut two angles at the top to make a tag like appearance. Both sides should measure about 6 inches.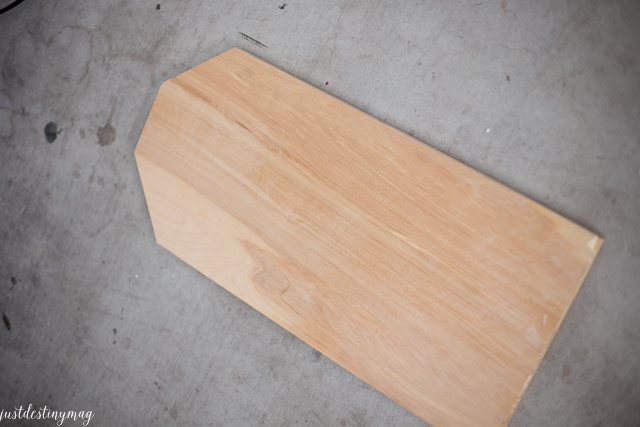 2. Next cut a hole a the top using a drill and a hole drill bit at 1/16th.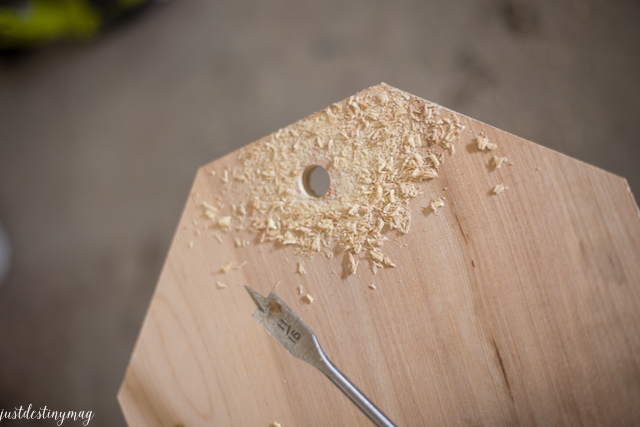 3. Then give the wood a light sanding on the edges with 3M™ SandBlaster™ Pro Sandpaper. Smooth edges are so important when working on projects like this! Plus I hate splinters. So take the time to give it a proper sanding:0)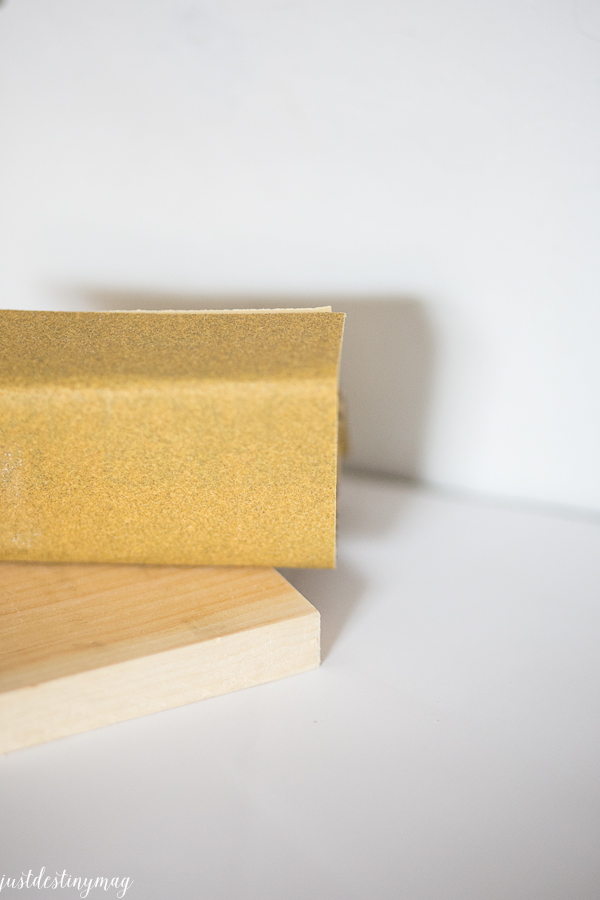 After that give 2-3 coats of white spray paint.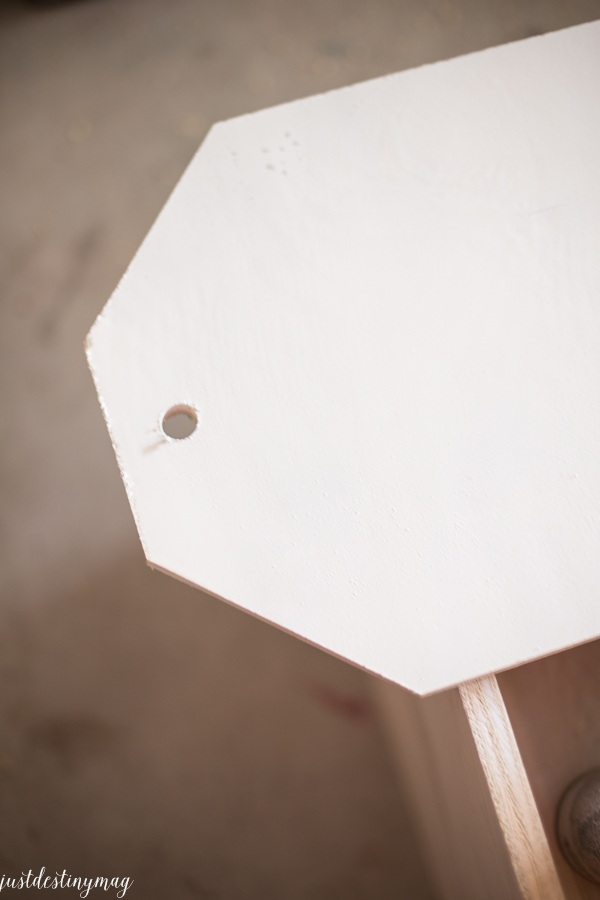 4. After the paint has dried use Scotch® Super 33+™ Vinyl Electrical Tape around the edges and sides of the tag so that everything is covered.
5. Then use stencils or a machine cutter to cut out the numbers and words.
6. Finally, use Scotch® Extreme Mounting Tape, to hang the sign on the wall. This is perfect for hanging heavy items over 20lbs permanently, inside or out your home. BUT if you are looking to hang this inside the home for short amount of time the 3M DIY team and I suggest using Command™ Picture Hanging Strips !!
Apply the tape to the back of the tag and press firmly.
7.Then peel back the red liner and press the sign on to the wall by pressing firmly!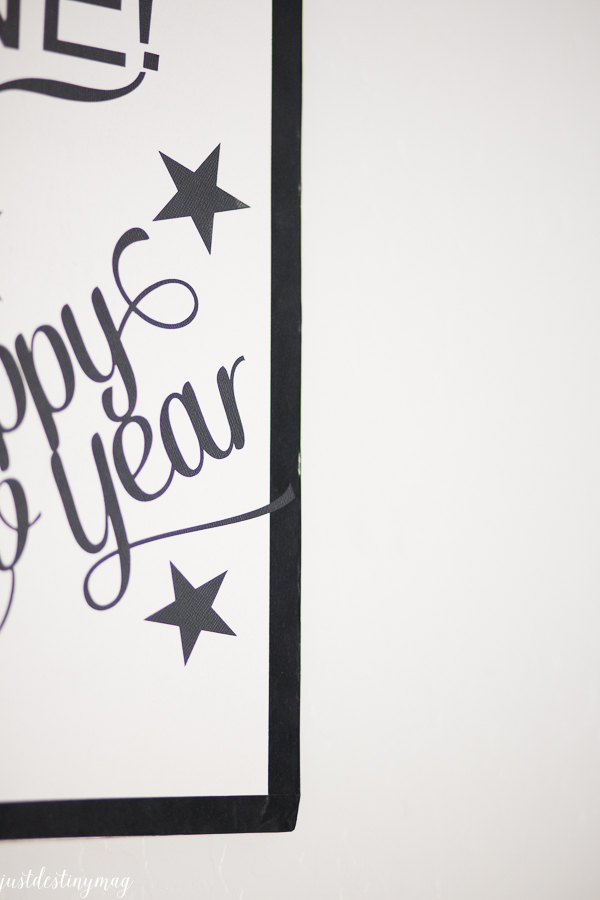 [line]
Isn't it so fun!? You can use this for your New Years Party this year and EVERY year:0)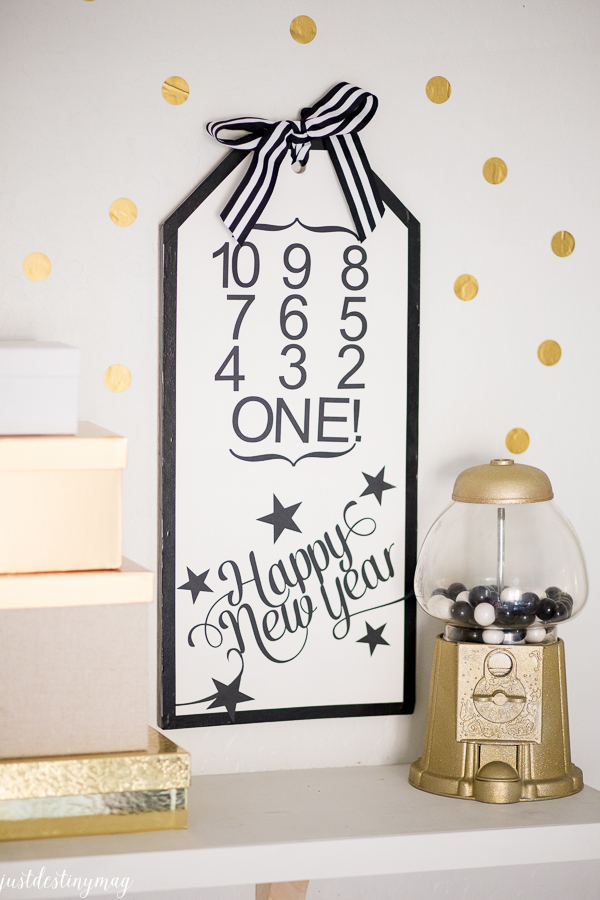 I am proud to be a 3M- sponsored blogger, and, as part of my responsibilities, I get the opportunity to evaluate products from 3M DIY. Opinions are my own and additional product used in the project were selected by me.
3M DIY Instagram//3M DIY Pinterest //3M DIY Facebook