New Office Lighting and Giveaway
This post is sponsored and may contain affiliate links, please read my disclosure policy.
I'm so excited to show you guys my new office light from NBS (National Builder Supply) that has been MONTHS in the making! My office started off with some new floors, confetti wall, a wall treatment and gallery wall!
I fell in love with this light by Troy along time ago and I KNEW I had to have it!!! It boasts a two tone gold/silver finish with a double modern square frame.
The installation for us was a little challenging only because our room was wired for a ceiling fan, that was installed wrong. SO after some You Tube videos and some professional help, my hubby finally figured it out:0) After that is was a simply chandelier lighting install!
Gorgeous on screen and Gorgeous in person!! I love the way it ties everything in!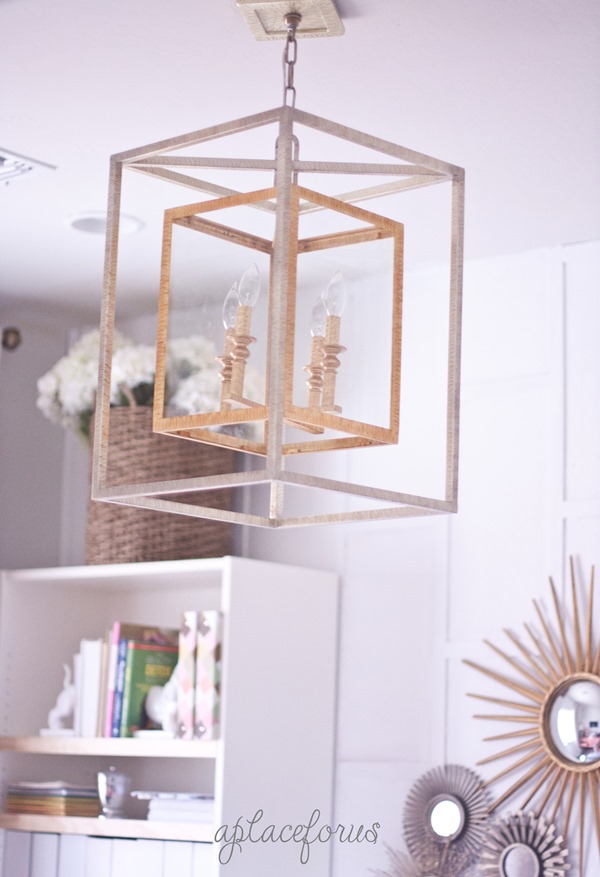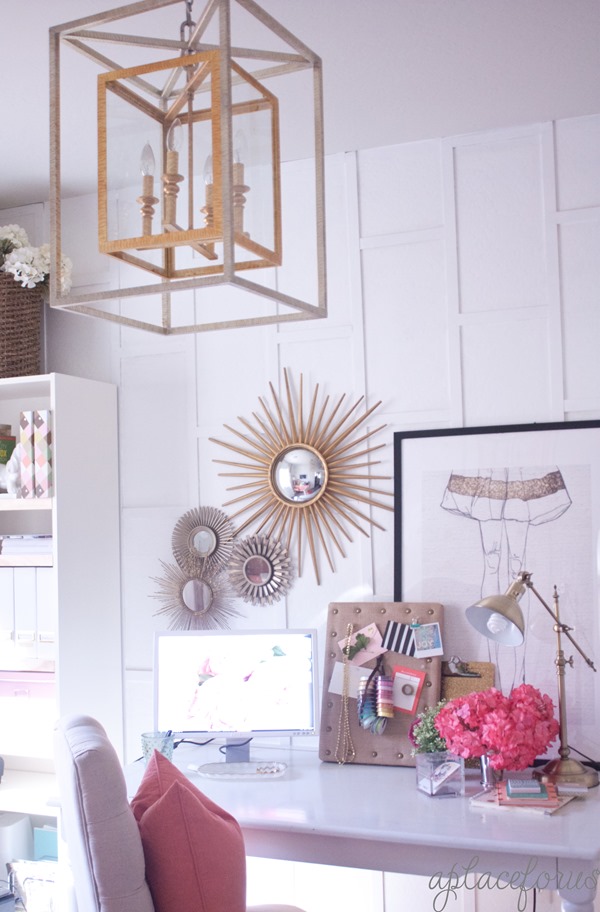 I just love it!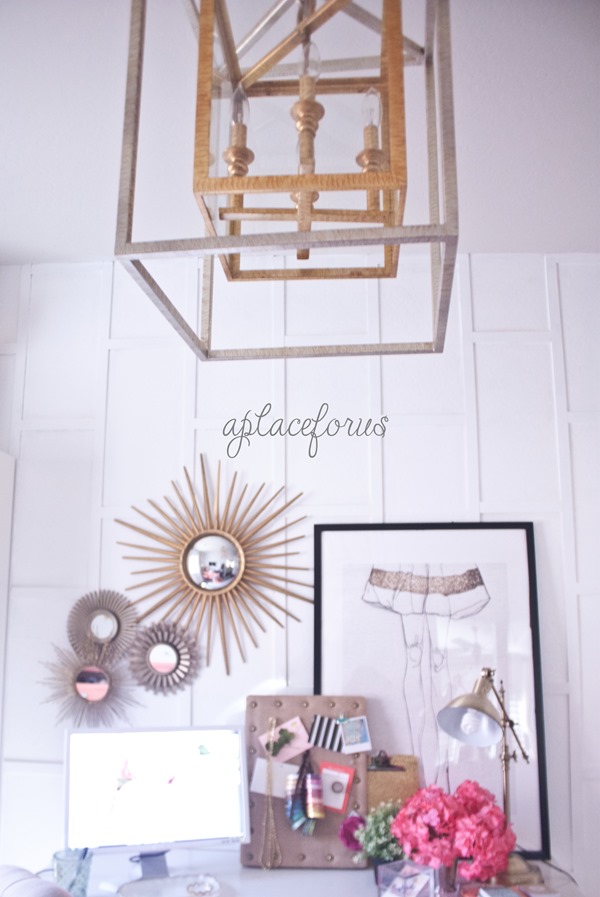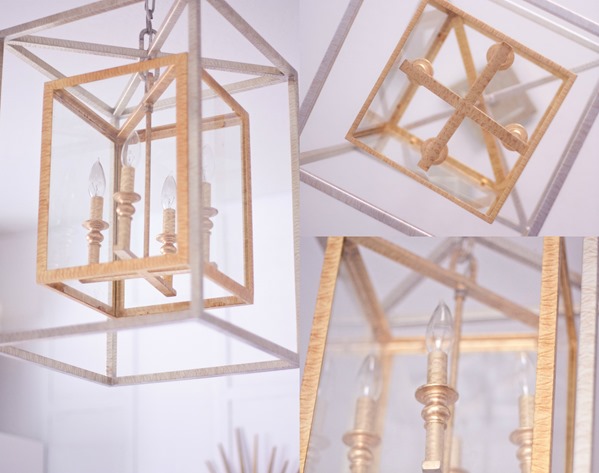 National Builder Supply is a great place for your lighting supply needs! They also have sinks, faucets, toilets and fans! Check out some of my favorites!!!
NBS Favorites
Preeeeety!
…………………………………………………………………………………………………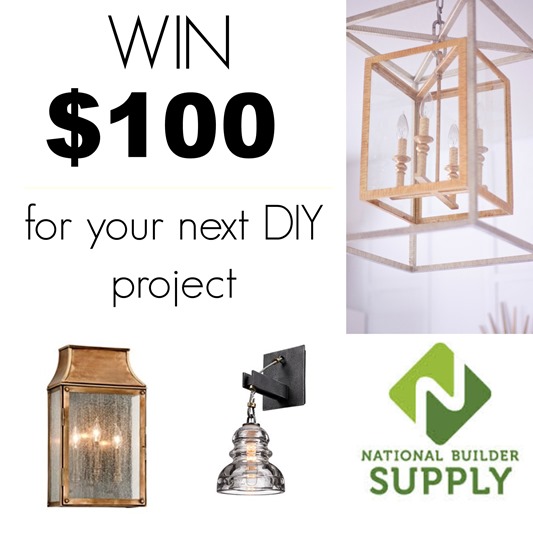 TO win
$100 towards
your favorite item choose some or all of the options below!! Don't you just love dreaming about makeovers and DIY projects! I sure do! Winner will be announced 10/19 below! Good Luck!!!
Disclosure: National Builder Supply provided my light in exchange for a feature post on my blog. I LOVE to partner with a company to promote a product I adore!!! Thank you National Builder Supply for such an awesome product! My office wouldn't be the same without you!