Thanks to L'Oreal for sponsoring my post about my favorite beauty looks, tips and tricks! Check out Makeup.com for beauty advice from the experts.
I'm headed out to New York next week to be on the Nate Show! If your new to the story then you can read about it here:0) I'm really excited and super nervous!
So to get my mind off the nervous part I decided to try something new. There is no denying that I'm a girly girl. I played sports my entire life, but that was really the extent of my boyish side. Even when I was on the volleyball court I made sure I had a nice tight ponytail with a sweet ribbon tied in my hair. So when I got conformation that I would be heading to to NewYork my first thoughts were…new clothes,cute shoes,blondish hair and pretty makeup:0)
One of the best things I do to my skin on a weekly basis is exfoliate. My face, my legs and my arms are the places I need it the most because they are exposed most of the time. I love how it leaves my skin so silky! I prefer a courser exfoliate like ONE from Target. But if you have sensitive skin then something made with finer sugars or salts might work better.
While I was scrubbing my skin last week I really noticed my eyebrows. Your not gonna believe it but I've never had my eyebrows professionally done. I think I was just to afraid of having hot wax on my face. BUT I knew I needed them done BADLY:0) For 28 years they have been a wavy overgrown mess maintained by a small razor,clear gel and a wet and wild eyebrow pencil:0) I finally decided that THIS occasion was the perfect time to try something new so I did, and I LOVED it.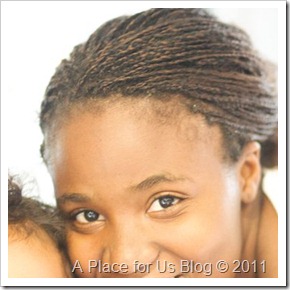 Hot mess right…lol.
First of all it was cheap. 10.00 for wax, plucking and clipping. Second, it didn't hurt at all! I guess after having three kids my pain tolerance is a tad bit different. But I hear the new thing is threading, so I'm like a decade behind..lol
I'm not sure how hair and makeup will go when I get to the studio but I do know I would love to rock some shimmery eye shadow like this one from Maybelline and and a nude lip gloss from L'Oreal. I love me some neutrals.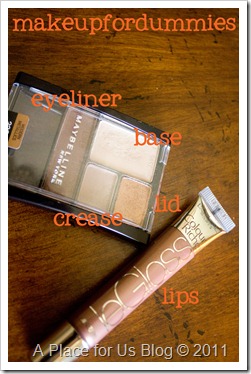 I love this palette because it tells you where to put it…makeup for dummies

So here it is all together. New hair, arched brow and some shimmer.
So I learned that I should never wait 28 years to try anything! Ha. So.Much.Better.Yes.
You can take a sneak peak into my bag NYC bag tomorrow:0)
I was selected for this sponsorship by the Clever Girls Collective. Click here to learn more about Makeup.com or become a Facebook fan by clicking here.