I took a trip to Ikea a few weeks ago with my sister and my good friend Andrea. Ikea is about 30 minutes away so I had a list of things I wanted to pick up:0) Of course I left with about half that list and a bunch of other things that I couldn't resist. I'm loving gold right now so when I spotted these $10 frames I knew I would have the perfect place to put them and a perfectly little art piece to put them in.
MONTHS ago Ashley contacted me about reviewing some of her Map My State prints and of course I was game. I LOVE simple art, that has a lot of style and a little bit of meaning to it. Map My State gives me all of that:0)
They can personalize states, countries and cities in a variety of colors to fit your décor.
Pretty sweet right? You can get them in a an 8×10 and 11×14 sizes.
Not only that but you can also get them put on a your morning mug:0)
Ashley sent over two prints for me:0) The first one they actually made just for me! My husband is from Puerto Rico so I knew I wanted a little representation of his native land in the home. I didn't choose this option but they will also highlight in a different color, any city or cites that are special to you! I think I would be a great wedding gift or holiday gift!! Doesn't it look awesome in that Ikea frame. Perfect fit for the 8×10 print size. I think I might order another one for the living room. Or a matching one on the bottom.
I also received and Arizona print of course. I want to weave it into the boys room! Nothing like a little state pride right? But I honestly still don't know what I want to do with it. I had this entire idea that involved a shelf but it just didn't look right. Does that happen to you guys? Good thing it still looks awesome unframed:0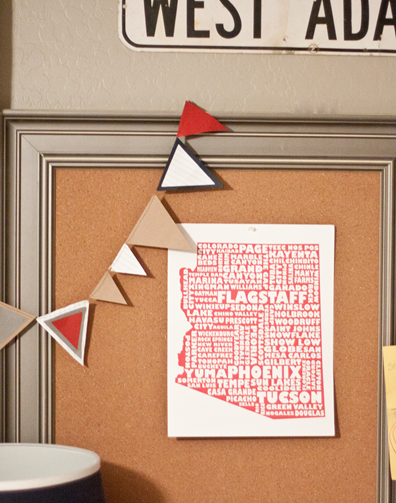 Have you guys heard of Map My State? No?? Well, your welcome. Oh…..
Enjoy 20% off your order right now using APLACEFORUS
What state,city or country will you map?