Not only are Reggie and I expecting, we just moved into our NEW HOME! I LOVE IT! Come and take a look at our main living areas and check out some of the things I have changed already!
This is the first room you see when you walk in…Living and Dining Room combo..which is a really popular layout here in cookie cutter Arizona…lol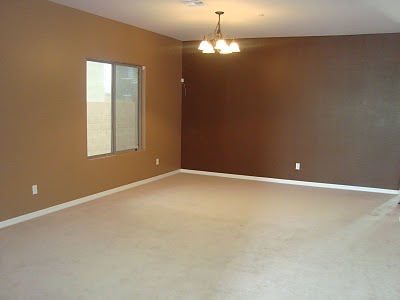 Before..carpet..it was messed UP! lol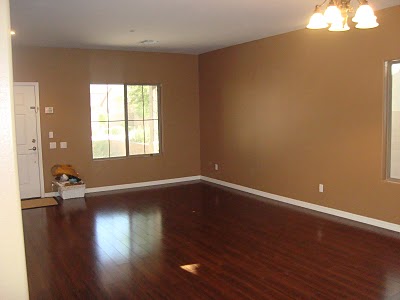 After- New Floors…Puuuurty! I want to repaint in here. I LOVE RH silver sage color:0) I think it will look great against the wood floors.
Kitchen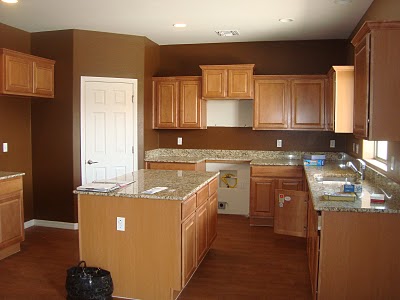 Before…no appliances and vinyl wood floors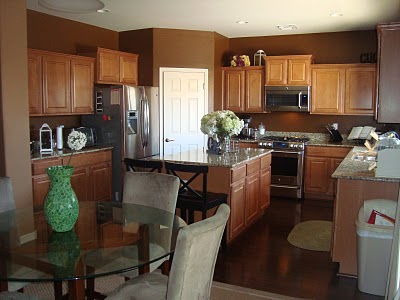 After…new appliances and wood floors! I would love to paint these cabinets a warm white, add a new pantry door and maybe a lip for the island! Also a new table…glass table and three kiddos NOT cool!
Laundry Room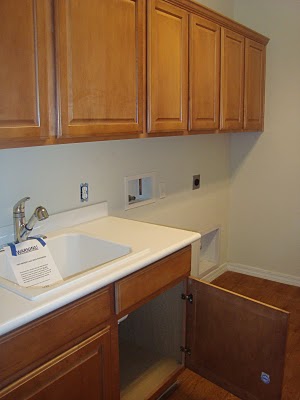 The Laundry Room….I would love to paint these cabinets also…a REAL color! Also add some new front loaders.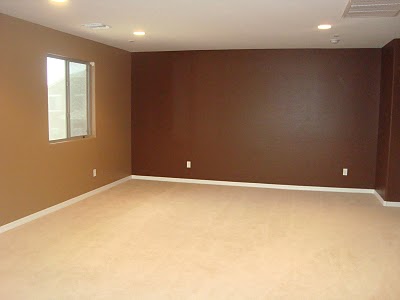 This room is pre wired for a theater…but since the kids are so young, its better used to store all there TOYS! That way we can keep most of them out of their room:0) I have big plans to make this room really cozy and like a second family room..I can decided if I love or hate the colors :0)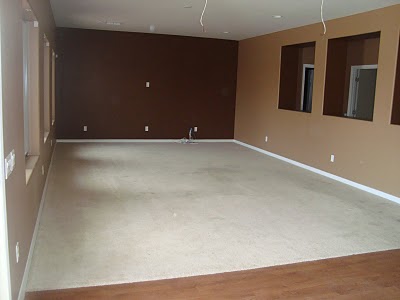 This is the room that extends from the kitchen and breakfast nook
area. I want to add Board and Batten to that back wall, add curtains to those three HUGE windows.I am having a hard time doing something with those cut outs…lol! Eventually I would love a corner fireplace: and replace a three windows with french doors leading out to the patio:0) Always DREAMING BIG!