Sunday, Feb 21st. We got to meet our baby girl Alivya Nicole! ( The name that everyone LOVED was Malia BUT Olivia came in a close second! We just played with the spelling a bit!) She was a tiny thing wieghing only 6lbs 9oz! But bigger than both her brothers! I was soooo nervous that she just might not be a GIRL! lol The first thing I said when she came out was…"is it a girl??" and the doctor reassured me that it was…lol!! I am so happy that I got my little girl finally:0)
Here are the newborn shots I took of her in her AllyGirl Pettiskirt! Couldn't wait to play dress up!!!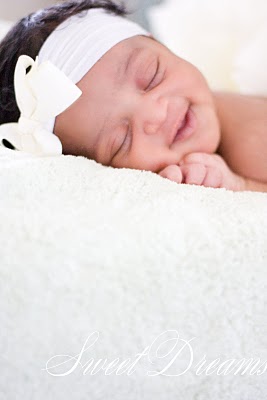 So happy to have you as apart of the family baby girl!!!!!

The following two tabs change content below.

Destiny is the founder of Just Destiny Mag, an online publication that focuses on home living and lifestyle. She is a native of the beautiful state of Arizona where she raises her beautiful children right along side Mr.Right. She believes her destiny is intertwined with her faith, family and everything beautiful. She believes those beautiful things can come in experiences, food, fashion, family, photography and laughter to make a beautiful life!