Nate Berkus, New York and ME!!
This post is sponsored and may contain affiliate links, please read my disclosure policy.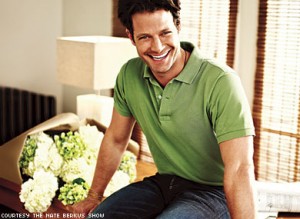 AHHHH!!! I know! What? Yes!!! It's true! Destiny(me)  from A Place for Us Blog(me again) will be going to New York City to be on THE Nate Berkus Show!!
I've been wanting to tell you for a couple of weeks but I wasn't sure of all the details so I just kept my mouth shut! But its now official so I can scream out to the world! I'm so shocked and excited and THANKFUL for the amazing opportunity! Never in a million years did I think this would fall in my lap!
So How Did it Happen?
Well it all happened on a Thursday night..lol:0) I was on my way to bed and every night before I go to sleep I check my email…refresh and check it again:0)  To my surprise I saw a little teaser title that said HI My name is Alex and I work on the Nate Berkus…… I was getting media request for my flowers all week so I just thought it was another one of those! It wasn't until I read the entire thing that I understood that they wanted ME on the show!! What? How did you find me! What do you wanna see!? My house is like 13% done!! lol!! I woke my husband up and started jumping up and down on the bed with my laptop and I was like…"Baby!! You gotta read this and tell me what it says!!" lol!!!
SO the next morning I called them and they asked me a ton of questions…mostly about my life here in AZ and my blog:0) For the next couple of weeks I went back and forth with them, sending photos, links and phone calls. Last Thursday I got the word that they would be flying me out DEC 13th to NEW YORK to film a segment with Nate! I will also be doing a HOUSE PROUD segment!
Just a few months ago I did a guest post on my friend Nicole's Blog…Modern Reject called " Just Your Average Joe." So I can't even tell you how much I feel like God has his hands all over this! With all of the THOUSANDS of blogs on the internet and the mega talent behind them, for them to find mine is beyond me! I know I don't have the MOST followers(but certainly the best!) and I haven't even made my blog a full time job.  But from the bottom of my heart, I love to blog, I love to create, I love to SHARE and this is what this blog has always been about! You certainly can get discourage when you start to compare. But I think this opportunity is God saying to me and really to us ALL "I don't need you to be the BEST, I need you to be available and willing. Even with all your fears and self doubt, TRUST me and I will do more than you could ASK or DREAM of!"  Today I'm so thankful!! I've had a week full of emotions, good and bad. But I trust that God knows what he's doing and I'm ready to let go of the wheel!
If I get anymore updates I will let you know! Thanks everyone for your support!! I love you ALL!! xoxo