On Instagram yesterday I shouted out to my peeps that I was thinking about replacing my rectangle breakfast nook with something round. When I first moved into my home I actually had a round table. It was to little (48in) so I decided to get something different. I ended up finding a rectangle table with a leaf extender at Goodwill for $40. I figured it was perfect for me to try out and see if I would even like a rectangle table before investing in a new one. That was about 3 years ago:0) I ended up loving my table and all its in perfections. I loved the fact that it was low maintenance and I didn't have to worry about keeping it "new" with small kids. Now that everyone is a little older I'm ready for my round table back:0) I feel like its just going to be better fit for my space.
So here is the one that I really REALLY want! The Andrew Pedestal 60in in a White Wash.
The base is beautiful. I love the fact that it's a pedestal because it allows for more space for chairs. We have a family of five but it can seat six and possible up to 8 with a little elbow room:0)
Here are some other ones that I'm loving too. All of these are 60in because that's what I'm looking for:0) The Restoration Hardware table came in at a surprising price. I thought for sure it would be more expensive. But the smooth base has me swooning. Coupled up with a a few upholstered chairs? Ok ok, wood chairs:0)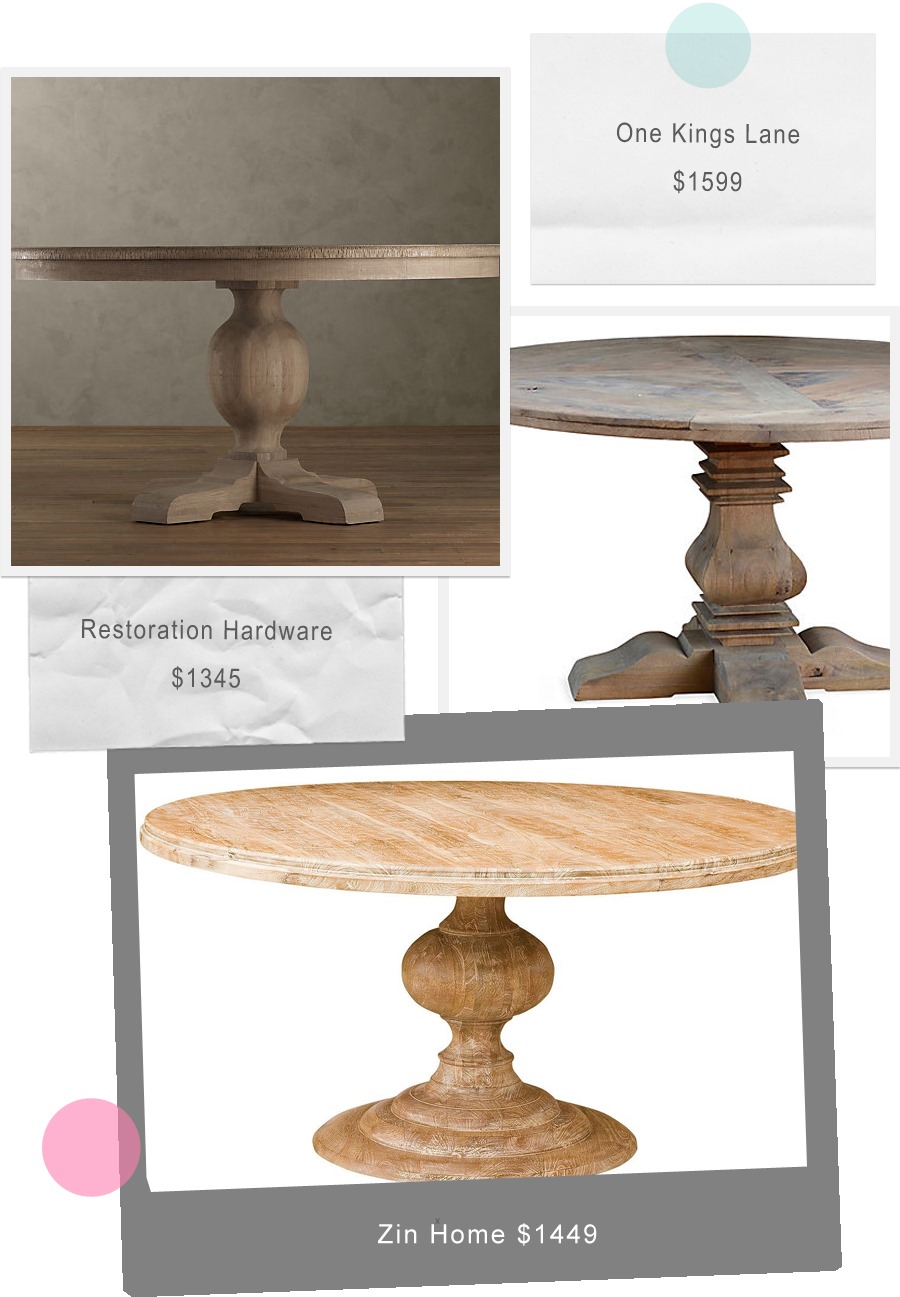 So what do you think about round tables? Depends on the space right? Or the look your going for!