Hello Homelovers!
It's My Style Monday and today I'm doing around up of some lovely kitchen organization tools and ideas! Everyone had organization on the mind in January right!:0)
The thing I love most about kitchens is that there are TONS of different ones. Each house, big or small has a this unique room. One of these days I would love design my own! Until then I can definitely use some inspiration from these pictures below and of course come up with my own for my own kitchen. What's your favorite?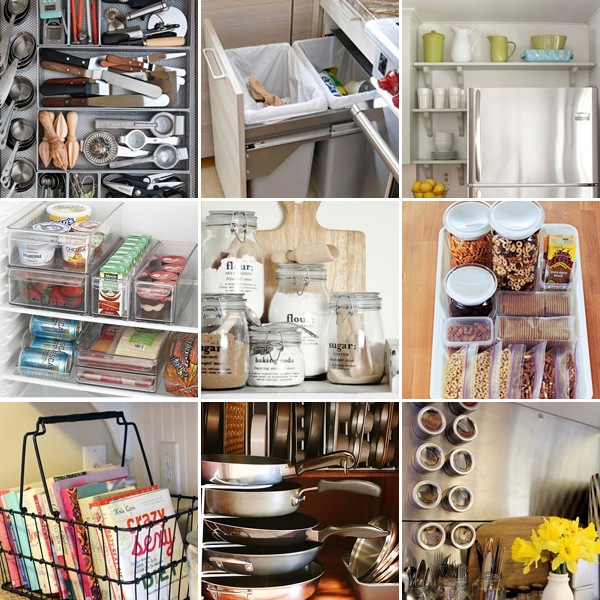 Every cook and even the NON cook:0), needs some kitchen tools. These look pretty shiny and cool to me. The prettier the better right? I mean if it looks cute then I will more likely use them, that's just the truth:0)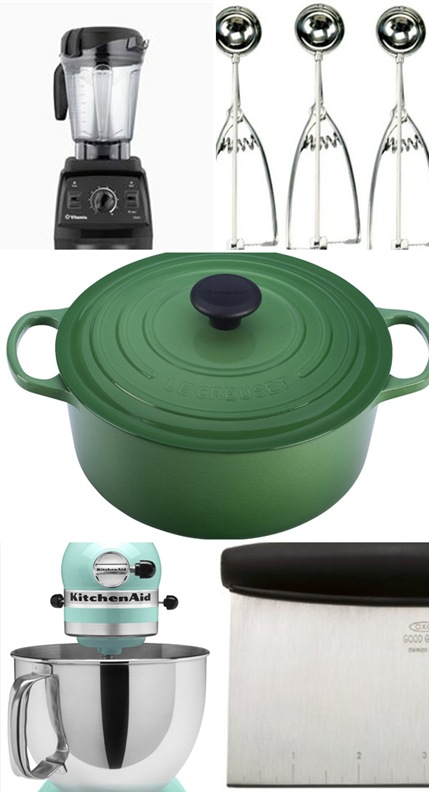 I've heard nothing but good things about this Vitamix mixer. I want to start making some green smoothies this year and this is THE tool to have!
I love to bake and I know I couldn't live without these dishers. Perfect little scoops of heaven:0)
Oh the beloved Le Creuset. I want one. In this color. Or any color. Do you have one? I swear I saw one of these at Goodwill one time. At the moment my brain went dumb and I didn't pick it up. Yeah, not cool.
There are two types of people in the world. The folks who have a Kitchen Aid and those who want one. I have one and I LOVE it. It's the crank up style and this bad boy is pretty amazing. Not to mention all the colors it comes in:0)
This is a pretty simple tool. When you have to get your chop on, you will want to have one of these in your drawer. Scrape it up.
I couldn't fit ALL the lovely MUST have kitchen tools into this one post, but I would love to hear what tools you guys use in the kitchen. Then I can add it to my every growing Amazon wish list:0)
…………………………………………………………………………….
If your looking for more inspiration follow A Place for Us on PINTEREST. There you will find tons of boards for your home projects, recipes,home décor items, holiday ideas and much more!