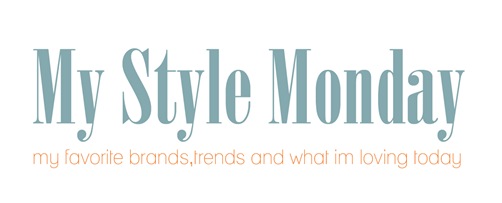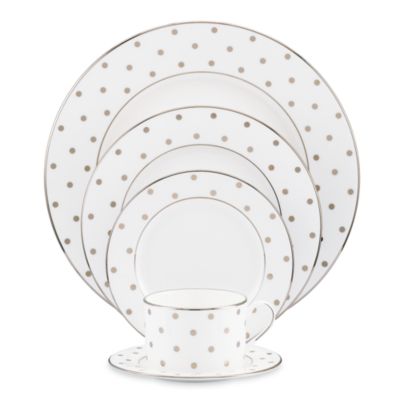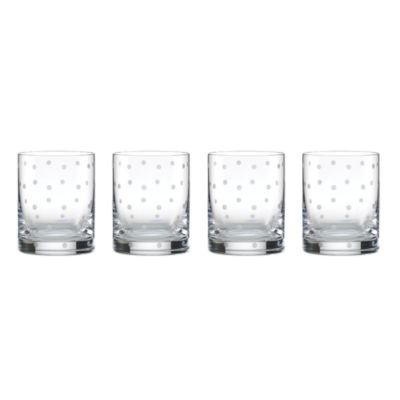 CONFESSION: I have a love for wedding registries. YEP. After 7 years of marriage bliss;0) I still find myself signing up as a new bride just to receive the newest registry items from Macy's, Target, Bed Bath and Beyond, Dillards, Pottery Barn, just to name a few. That's how I came across Kate Spade and her lovely dot collection. I think dots done in this platinum setting can be just as timeless and classy as your grandmothers all white china set. With Kate's touch you get a more updated look that adds a bit of playfulness for the modern girl.

Kate Spade Store in London is a multi-story Georgian townhome, I know! I could stare at that glossy black door, two complementary long stem topiaries in gray based pots… ALL.DAY.LONG. This is something that can easily be duplicated in any home. Including mine:0) To the right you see a neutral showroom with pops of color. I love how she used a very brass ( I just spotted a very similar chandy in my local Habitat store) and couples it with some modern table and chairs. Check out how she uses a pop of yellow in the pillow and on the wall. Very abstract!
Another pretty set.
If your not familiar with her clothes you'll find them to be just as classy! I spotted this cute cardigan and a flowered A line dress on Pinterest. I think I wore something like this everyday when I was teaching…lol! No, seriously.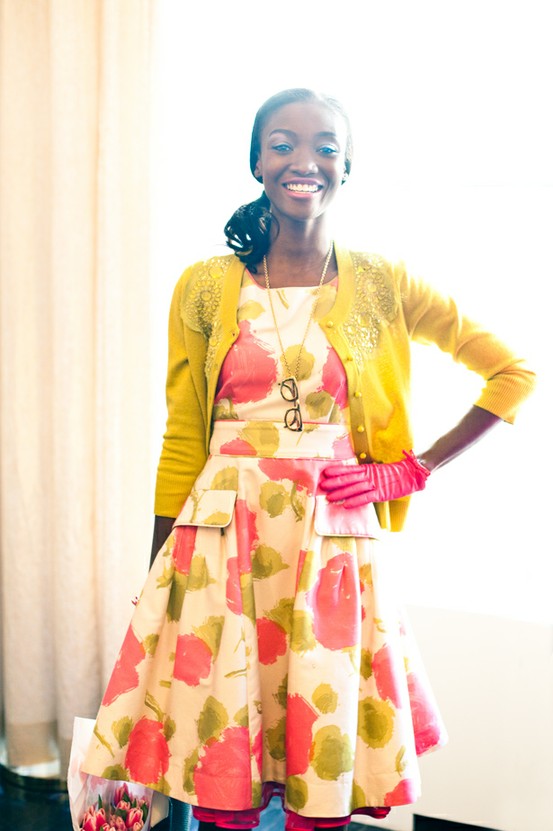 Reggie and I want to renew our vows in a few years! A girls gotta have a dress….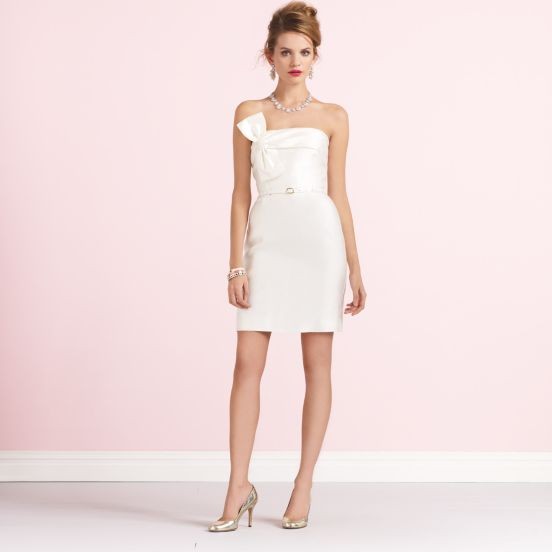 Then of course we have the bags. I'm super attracted to baby bags. With or without a baby:0) Love black and white stripes.
There's just something about Kate Spade that makes me so happy. It's super classy, and so fun at the same time. I guess I inspire to be that type of girl! What about you? Do you enjoy Kate Spade?