Happy Monday! Today I'm taking a look at one of my favorite trends right now, the Garden stool or seat, depending on what you use them for! I actually ordered one from Joss and Main in a pretty gold for my office. It came in the other day and I'm really loving it. I sat on it during one of my Album Made Easy sessions and to tell you the truth is was NOT very comfortable to sit on. At least for long periods of time. My booty was hurting after about 15 minutes:0) But it is perfect for drinks and stacks of books that don't have a spot!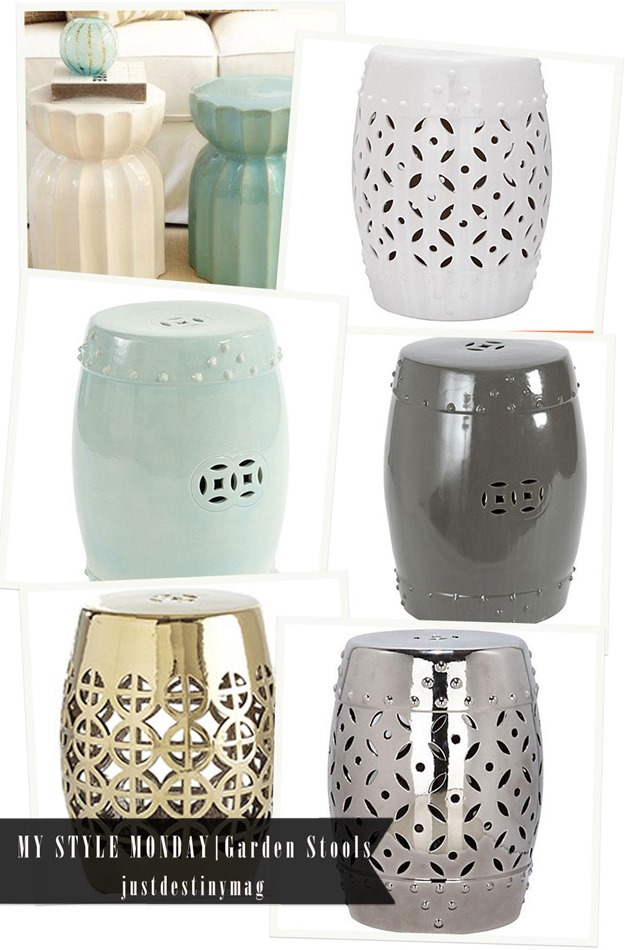 Sources: Top to Bottom
Ballard Designs// White Garden Stool: OKL// Light Blue Stool// Ballard Designs Gray Stool//Gold Stool//Silver Garden Stool : OKL
I think it adds so much charm along with color and texture at the same time. The yellow in the picture below hits at the perfect spots!
source: unknown
LOVE all of this. All of it.
source: unknown
What do you think of the garden stool. I would like to get a couple of them for the outside, But what if a strong wind comes?? Just wonder if they would knock over and break:0(