So who doesn't need a cosmetic bag? We all do right? To carry all of our mini lipsticks, glosses and mascara for all the reapplying during the day:0) Not to mention to hide our unmentionables 😉 So if we must carry one it might as well be cute. So here are a few of my favorites right now on the market. All from Forever21 and ALL super cheap!
I ended up grabbing these two a coupld of weeks ago and posted them via Instagram. Are you over there with me? All the cool kids are doing are over there! ha. I love how they match my office!
I couldn't get all the ones I wanted because that would make me an obsessive consumer which eventually turns into a hoarder who cant move in their home and has to sleep on top of a pile of cosmetic bags that she had to have. Soooooo….two it was.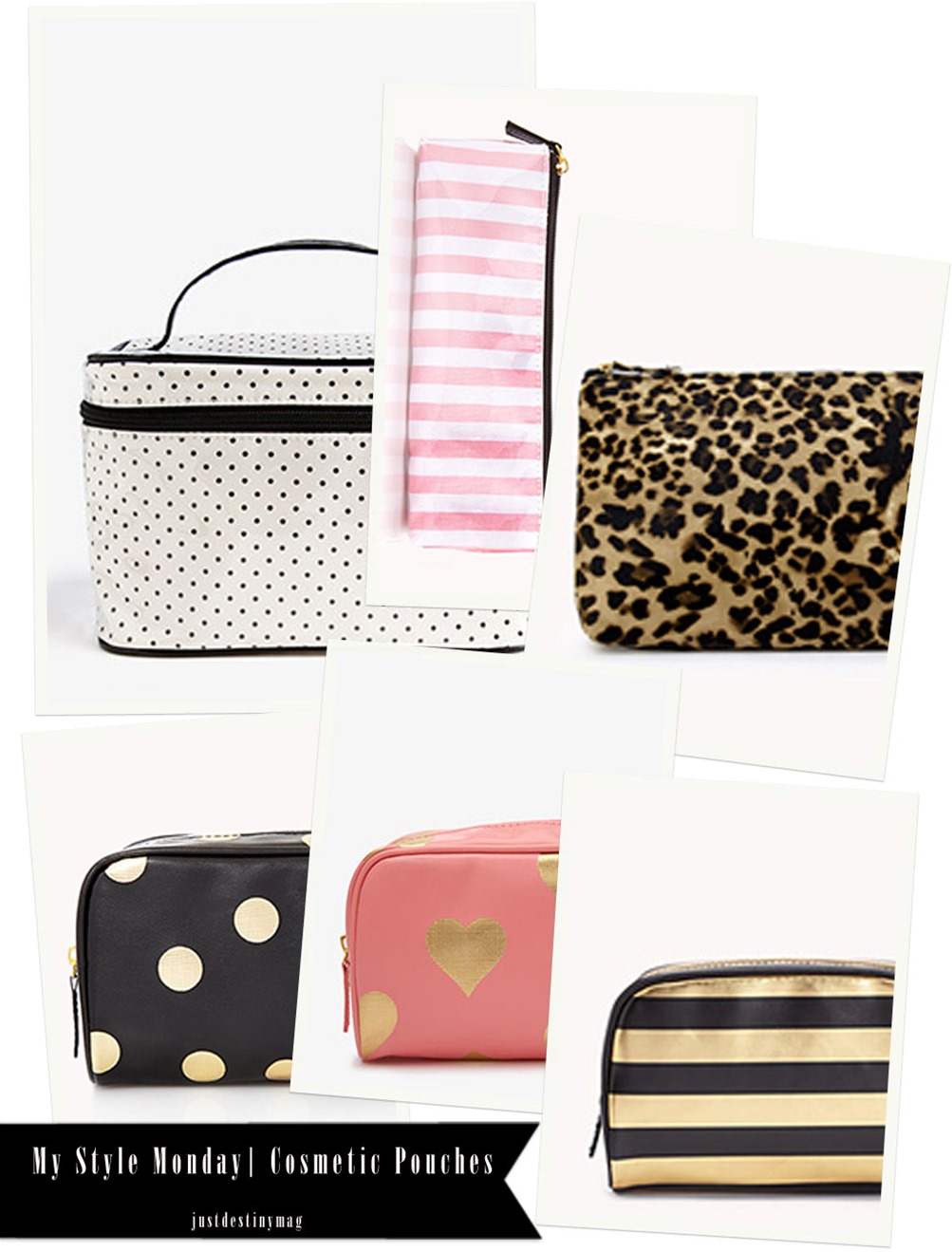 Do you keep a cosmetic bag in your purse? Aren't you crushing on these gorgeous ones?
Top Three
Bottom Three:
Metallic Polka Dot Cosmetic Bag