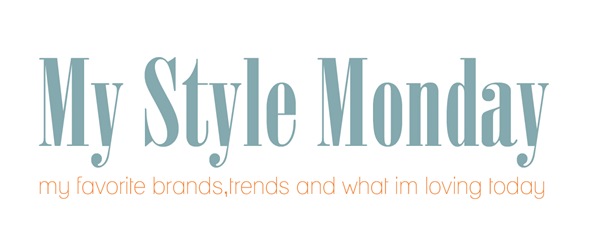 Hello Homelovers!
Happy Monday evening to you! Hope you've had a great day so far!
Today on My Style Monday I'm talking about black doors…one of the most delicious design elements ever. Black doors aren't a new concept but it's something that has caught my eye in the last few years. One of the first project I did when I moved into my new home was painted my front door BLACK inside and out! I think when you pair it with white or any other neutrals, the combination is stunning. It instantly gives off a classy, high style feel to any room!
Here is my black front door…..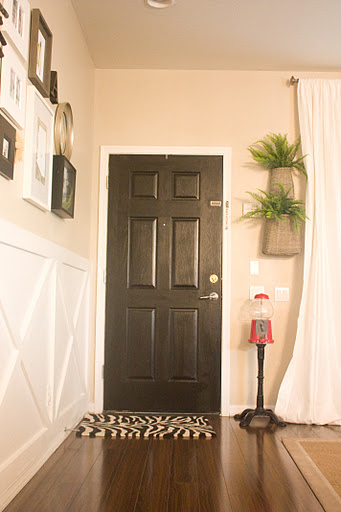 Check out some of these stunning images via
Pinterest
!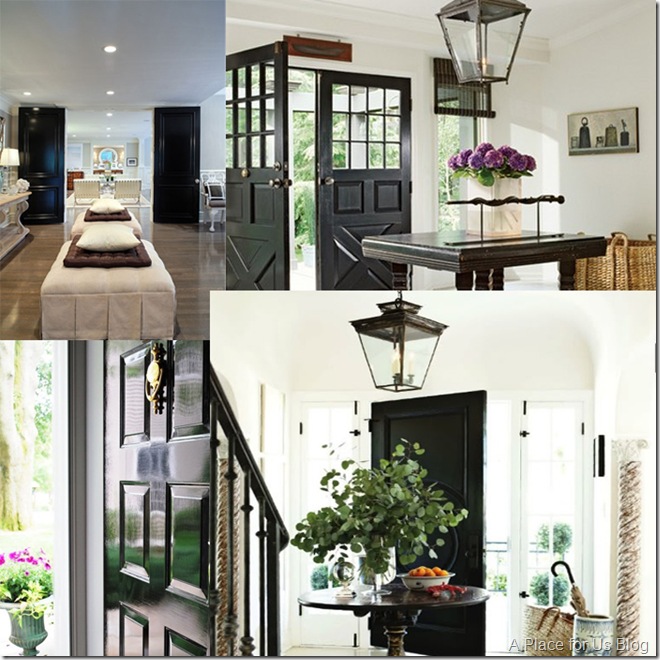 The thing I love about black doors is that it hides finger smudges and boot rubs pretty well. BUT dry dirt seems to be seen pretty easily! By using a semi gloss or glossy paint your will be able to wipe it down without a problem.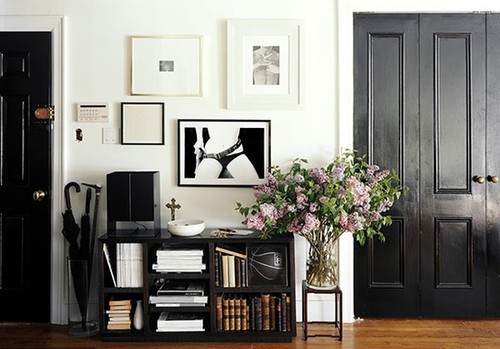 I love how these black doors add to the symmetry of this room.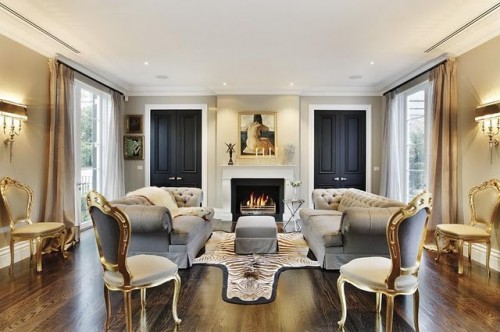 This one has to be my favorite though. A beautiful black DUTCH door coupled with brick floors really gives this room some rustic charm!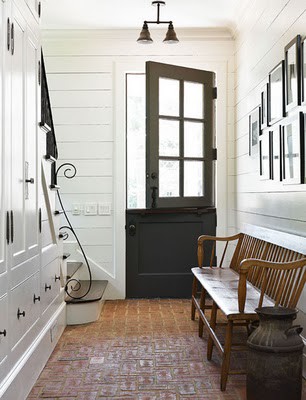 Looking for a good black paint to get started? I just finished painting my laundry room door black using a semi gloss latex paint from ACE applied using a 39 cent sponge brush:0) I LOVE those things!  If your looking to achieve a high gloss sheen make sure you use oil base paint! Or you can even try a lacquer finish for a show stopping door!
So how do you guys feel about black doors? Do you have any in your home? What about your front door? Is that painted black?
Don't forget to enter a FABULOUS Pinterest party hosted by Homes.com! You and I could win 500 dollars!!! Click below for more details!