Hello friends!
So happy to be with you this fine Monday! Did you all have a wonderful Christmas? I hope so! I can't believe another year has come and gone, makes me so sad because that means my babies are getting older:0( Anyway enough about that. I'm super excited to be talking about Pantone Color of the Year: Tangerine Tango today! I know what your thinking, you mean orange. No, not really, tangerine tango is definitely in the orange family but it's so much more than that! Take a look!
First off, if your not familiar with Pantone they are a company that identifies and matches colors. Designers in cosmetics,fashion and the interior design industry use their well know color books. So when it comes to anything COLOR they are like THE authority people.
The color tangerine tango was chosen by Pantone because of it's "sophisticated but at the same time dramatic and seductive" I totally agree! This deep reddish orange can be a great accent color to use in any room this year. But just like anything you decorate with, make sure you love it. How horrible would it be to plan an entire room around a color just because its trendy and you end up hating it half way through the year. So decide. Do you love it, like it or hate it?
I could use that cute dress. This is going to be a pretty summer color for me!
A couple of months ago I use a similar color in a clients bedroom. But do you see the difference? This one is more of a burnt orange. The tangerine tango is brighter and fresher. Which automatically makes it more modern than this muted orange below.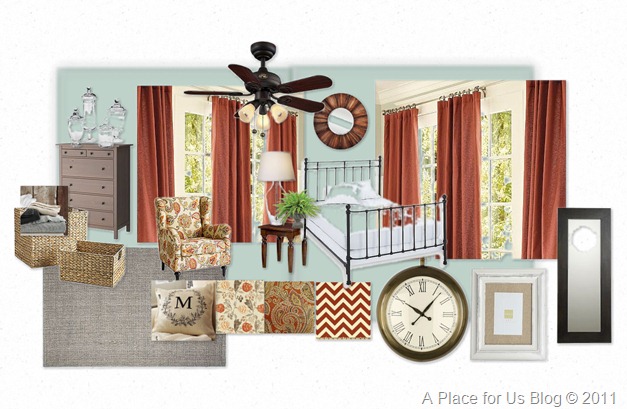 How do you feel about this new trendy color. Is it new to you or have you use this bright hue in your home before. Is it a keeper?