Look what I made today!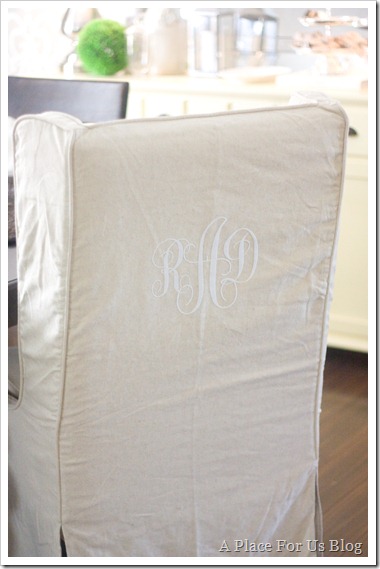 I finally got up enough nerve to open and USE my new Silhouette machine that I won over on Emily's blog Décor Chick. I think I have a gazillion ideas on what I can do with it, BUT I decided the first thing I would do is monogram my new slipcovered chairs.
I LOVE the swirly monogram so I downloaded on to my computer and went to WORK! I received one roll of white flocked heat transfer from the prize I won a few weeks ago so that's what I decided to use!
The Silhouette machine   is super easy to use! So with a few easy steps I was on my way. I referenced the website and the user manual as needed! .
The first thing I did was design my monogram using the letters RAD and a downloaded a curly monogram font.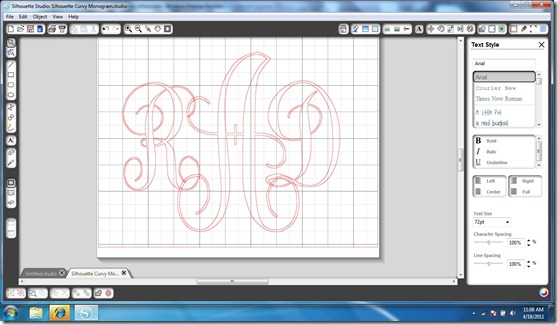 I positioned them so that they slightly overlapped each other. I also made sure the letters had the correct proportions by  using  a grid.
Then I selected all and selected "mirror horizontally" so that when I printed it out I could see the reverse side of it! Very important when you are transferring!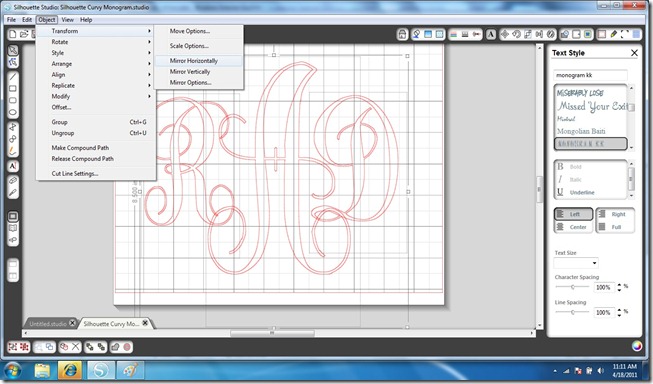 After that I hit cut and everything started! The machine does these crazy little cutting sounds! At first I thought something was wrong…lol!!! But nothing exploded so I knew things were ok.
Then with my nifty little tool pick me up tool that  I got from Creative Estates I picked out all the small cuts  and left what I wanted on the other side of the paper. The flocked transfer paper feels a lot like velvet. Very smooth to the touch!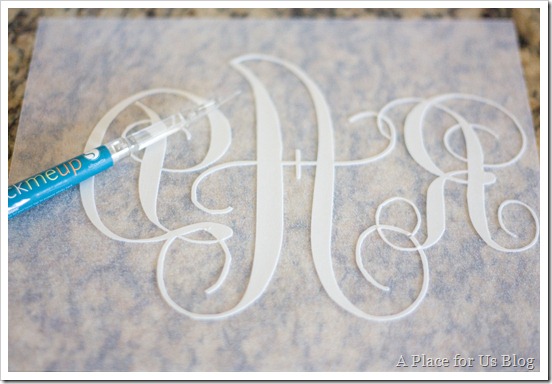 The next part was easy. I positioned the monogram on the chair and took my iron and a dish towel and pressed it down on each letter for about 45 seconds. Tip…. if you find the heat transfer is not transferring go a head and apply the iron directly on to the transfer paper for a few seconds. Wait for it to cool and peel back slowly.
So there it is! My first Silhouette machine project! I can't wait to do some more fun things! This machine is SOOOO COOL! Best crafting machine ever!
If you want to win one…I heart Naptime is giving away one this week! If you have some great Silhouette projects, link up to the party too! I am linking up with….