If your looking for a good themed party idea you might just want to try this one!!
I love gathering my friends and family for parties all the time. As I mentioned before it's a perfect opportunity to open your home to your family and friends and people you may have just met!
I first thought of this idea when I saw one of Oprah's first favorite things shows. I just thought it was a great idea! How cool would it be to hand all of your friends tons of your favorite products that you can't live without. I knew if I got all my favorite things for my friends I would go BROKE! So I thought instead why not have all my girlfriends bring THEIR favorite thing and have an exchange! Then everyone would leave with a bag full of everyone's favorite things!
Here are some of the party details and party décor. I'm all about easy entertaining…so here is what I did!
I used a brown paper package theme buy using inexpensive brown bags to load my goodies in. I also made some gift tags using Photoshop and the free Shabby Princess Digital Papers…Two Soon. The yellow and green were perfect for spring. I'm really loving yellow these days:0)

I pulled some flowers from around the house and tagged these flower pots..remember the ones I picked up for 99 cents!
For the table I used coordinating drinks, candy and seasonal fruit! I also made lemon cupcakes and chocolate cupcakes! This table was set up for UNDER 20.00!!!!
For food and munchies. I had all the girls bring over their favorite dish. We had all types of yummy food!!
My favorite thing to everyone was this beautiful BLOOM vinyl provided by Birdie Graphics. I ordered 16 of them at a discounted price for every girl in different colors. They also got a free birdy to practice with:0)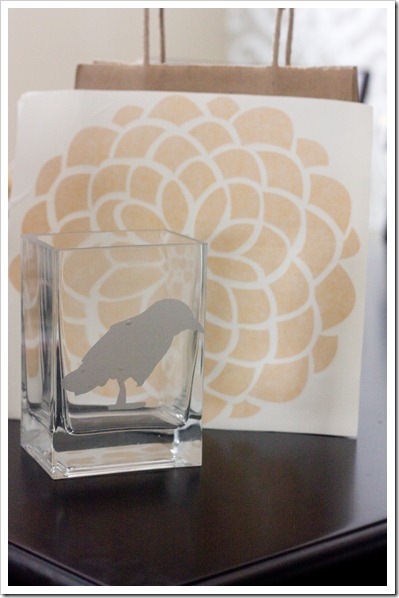 Take a look at everyone else's favorite things….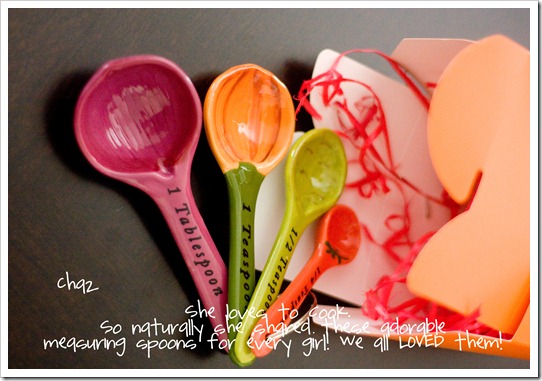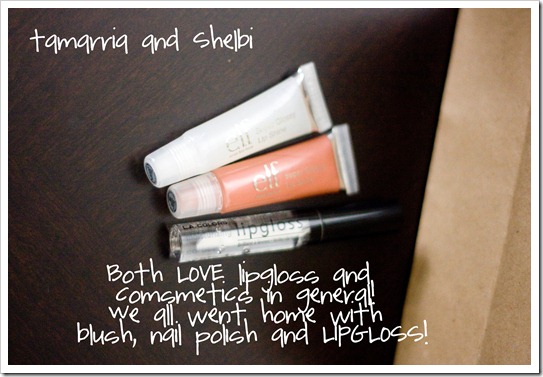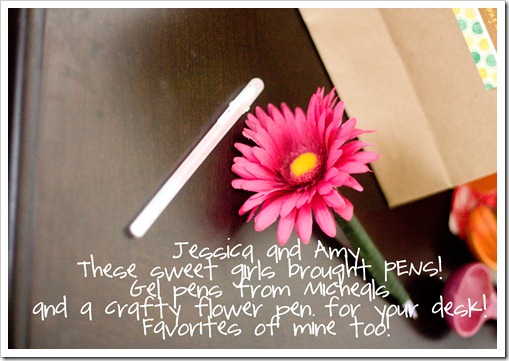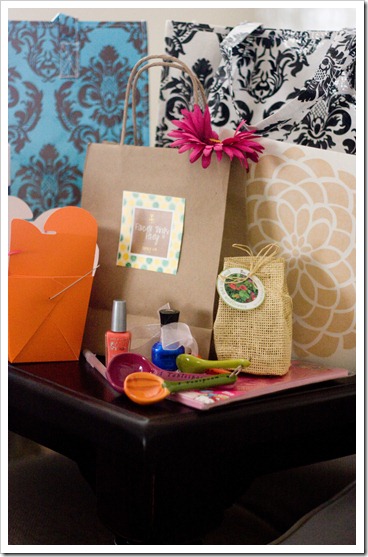 All the girls had a great time! Can't wait to do it again!
What different entertaining ideas do you have for your girlfriends? If you end up throwing your own favorite things party or have any questions just let me know!
 Check out my newest Favorite Things Party HERE!