Yep. My good ole Dell is sick. Both my laptop and desktop. I managed to kill some viruses on my desktop, so that's good. But my laptop is my blogging hub. I've got all my precious photos on there! I have about 94% of my pictures on an external hard drive, PRAISE THE LORD! BUT because of the crazy holiday season I haven't backed anything up the last few months. Thanksgiving, New York Trip, Christmas, all might be lost. I don't know about you but when I start to have computer issues, my true colors start to come out…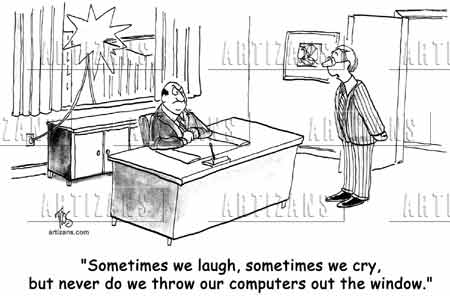 A lot of under my breath words were said. Some inappropriate and others, very inappropriate.
So all this frustration has got me thinking about purchasing a non virus safe as a button computer…..you know what I'm talking about? Yep, a good ole MAC. I received a gorgeous iPad from my hubby this Christmas and it's a dream. Super easy to navigate, super chic and cute. (because that matters right!) I'm so excited about this year and then my computer had to go and act like the devil…tryin to kill my blog world joy!! haha
So in the mean time I will
A) try to get my virus infected computer up and running again
B) be looking for a new shiny MAC
C) be rocking back in fourth in a fetal position because A and B are not options
until then!