Hello Homelovers!
Today, I'm sharing a new card shop, minted.com. They must of heard my Christmas card cry, because soon after my post, the fine folks over at Minted contacted me about possibly using some of their holiday photo cards. I had heard of them before, but hadn't been on the site for awhile so the first thing I did was Google them up. Then I got sucked into the computer for about 2 hours…browsing an browsing and browsing. I never hesitate to tell you guys about the best of the best on the internet, but I'll just let you take a look for yourself:0)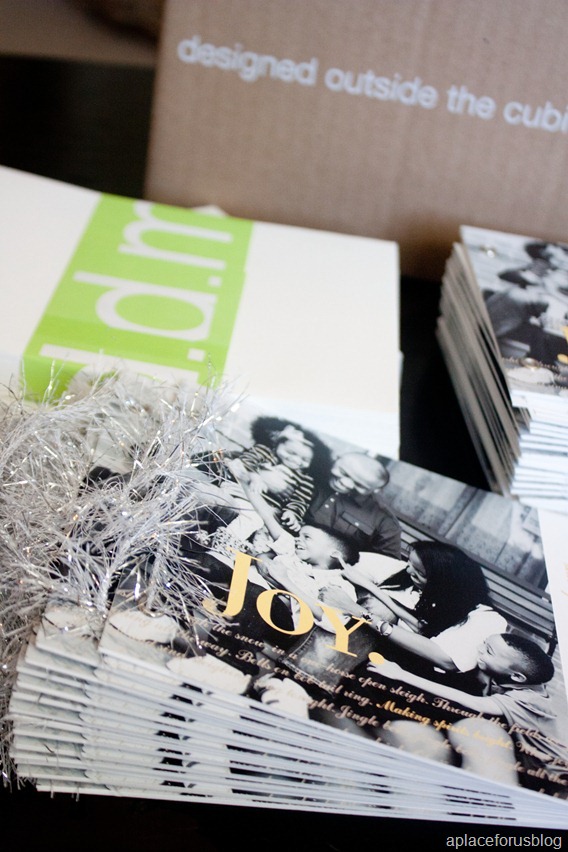 If your looking for something unique, elegant, modern and beautiful, then minted.com is your place. Minted is a collection of thousands of artists and designers from all over the world who create. So what you have is a beautiful collection of cards, gifts, and so much more.
The process is pretty paineless. Unless your like me and click 100 of your favorites, narrow it down to 50 favorites, then down to 25, and spend the next day or so trying to narrow it down to one. I mean , if your like ME that is;0) ha!
Once you choose your favorite you can play with some of your photos to see which one fits, move words around and even note to the designer to move something up or down! It's pretty personalized!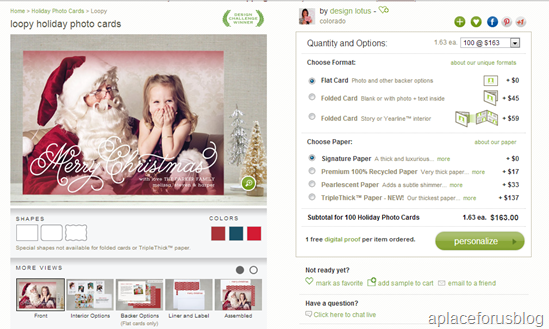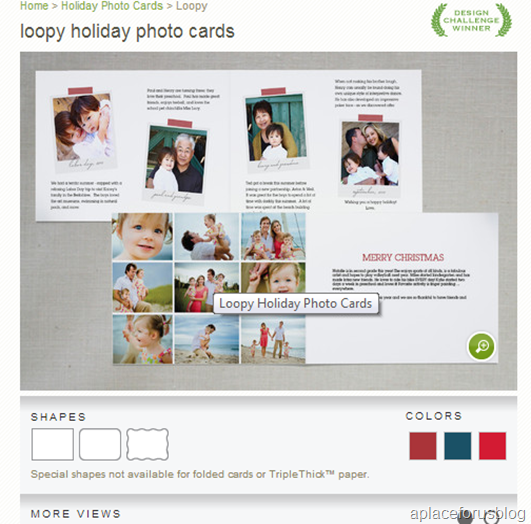 What makes these cards different?
SO unique! Shopping at a different site and having HUNDREDS of options make it almost impossible for your cards to be duplicated!
Luxurious Paper. This paper is super thick. The standard in my opinion is an upgrade, but you can also give it a shimmer and even a unique shape!! When you hold them in your hand you can tell there's something different about them;0)
The fonts. If you a font snob, you'll appreciate all the scripted, retro, and elegant fonts used!
Right now…get this…you can have THEM address you cards for FREE!!! SAY WHAT!!! I KNOW!! I wish I would have! Do you know what a time saver that is!! OMG!!
So do you want  know which ones we picked? Take a look….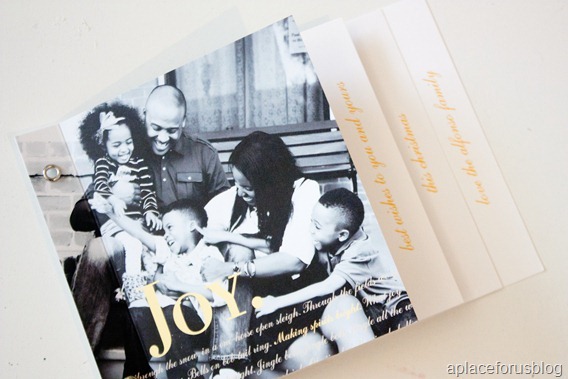 Ok, so these might be a little over the top, but, at times we can be too! Ha! I LOVE THESE CARDS! I had the hardest time deciding on which picture I wanted to use, but with this mini book option, I got to choose SEVEN! Score! :0)
The mini book is perfect for a newsletter style or you can keep it simple like we did with names and ages!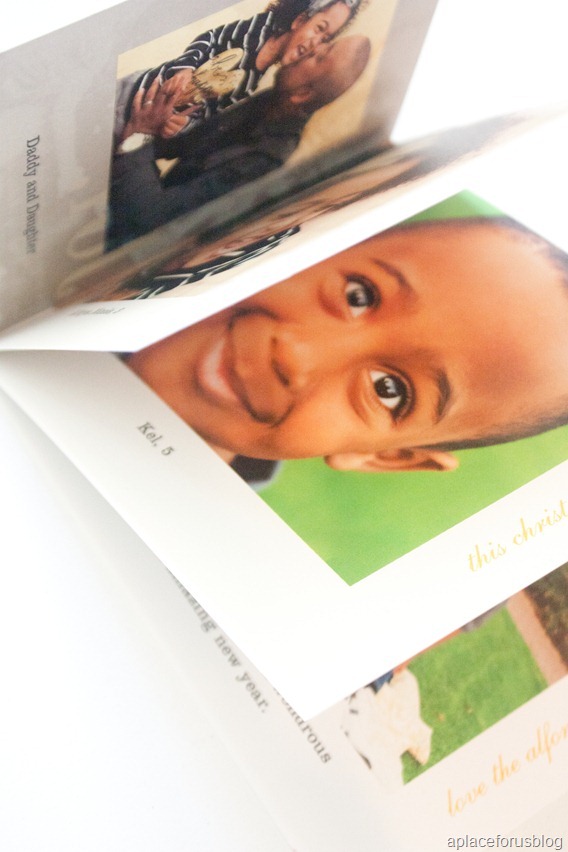 I added a little string bling so that our friends could hang them up!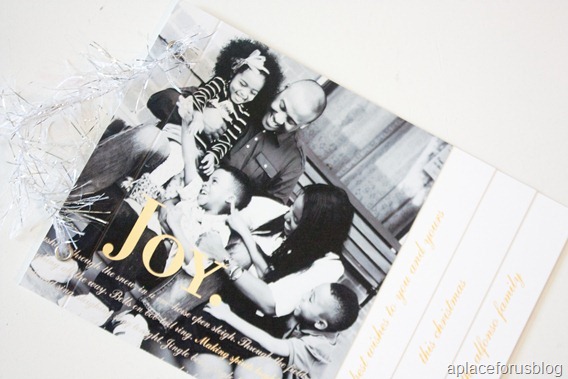 Ok, so seriously, have you got those cards out YET!? Mine are all sent! Hallelujah! I think my biggest fear is that with the digital age, people are going to stop sending them! Please don't do it! I enjoy opening mail around the holidays and there is nothing like sending and receiving a card from all over the world!!
Want $25.00 towards your next $50.00 purchase?  Awesome! Click here!
Or click below for even more savings! 
Thank you Minted for the complimentary cards for this post!