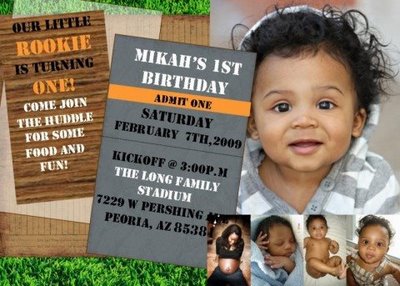 Invitation I made on MPublisher……got the idea from an invitation I found online!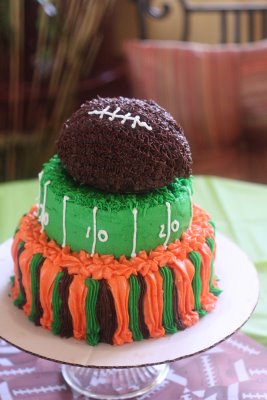 The cake I imagined in my head…did some sketches…turned out great! Had FUN carving the football on top….not as easy as I thought it would be though!
So we celebrated Mikah's First Birthday this weekend with family and friends! Thank you so much to all that came and celebrated with us! We really hold all you guys close to our heart! I had the chance to do all the planning which I love to do. I also had a chance to use my fancy camera!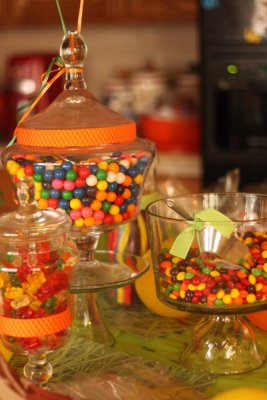 Candy Bar I set up….it was yummy and everyone was digging in!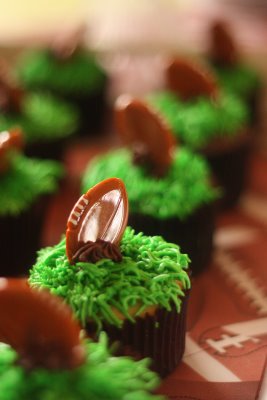 Football cupcakes…it's so funny, because I thought that I would find TONS of football stuff on sale, because the season was over….boy was I wrong. I couldn't find ANYTHING!!:0) But luckly I got these picks on clearance..in a deep deep bin at Party City. The football paper I got a JoAnns!