Michael's Stores Classes for Everyone!
This post is sponsored and may contain affiliate links, please read my disclosure policy.
I'm back for another Michaels Challenge! This month we were asked to scope out some of the classes that they have to offer!
Long before I was a blogger OR a Michaels Makers I actually took some of their classes! At one point on my hunt for hobbies I took a cake decorating class where I learned how to pipe cakes, stack cakes, ice cakes and eat cakes. Well maybe I didn't learn to eat cakes…haha! I already knew how to do that before birth. When my friends ask how I make my kid's birthday cakes like the one from Livy's party or even my mad cupcake icing skills, I always tell them I took classes! I "graduated" from the Wilton's classes years ago but I still use the skills today!
I tried my best to get into the FREE planner class that they offered, but I accidentally missed the deadline so I ended up not taking that one. But my friend Kim from A Night Owl who is also a Michaels Maker and happens to live minutes away, me texted me and invited me to a FREE flower making class! Now you guys already know that I LOVE my flower making. I just did a tutorial in February for Valentines Day. BUT I figured I could learn some new skill from an expert and get some inspiration from some other ladies!
The class was totally laid back and our teacher had all the materials laid out for us to choose from. There was no fee for this class BUT the supplies, we had to pay for. After we got the supplies our teacher directed us to use the foam core to stuff the middle of our buckets or vase by using hot glue.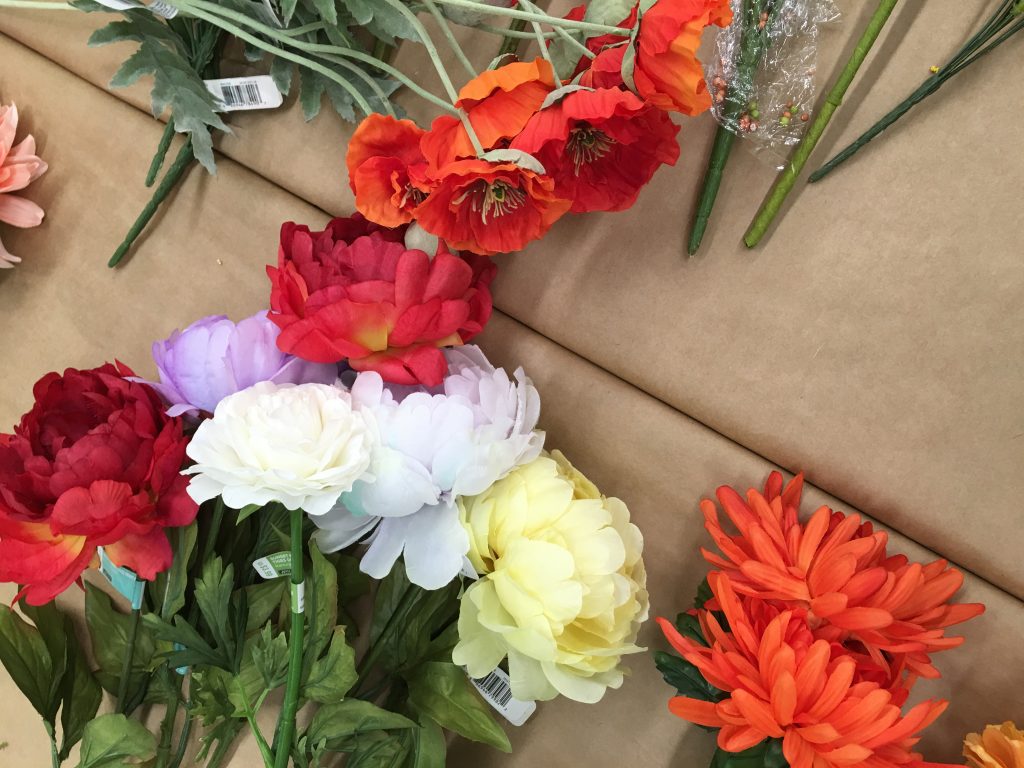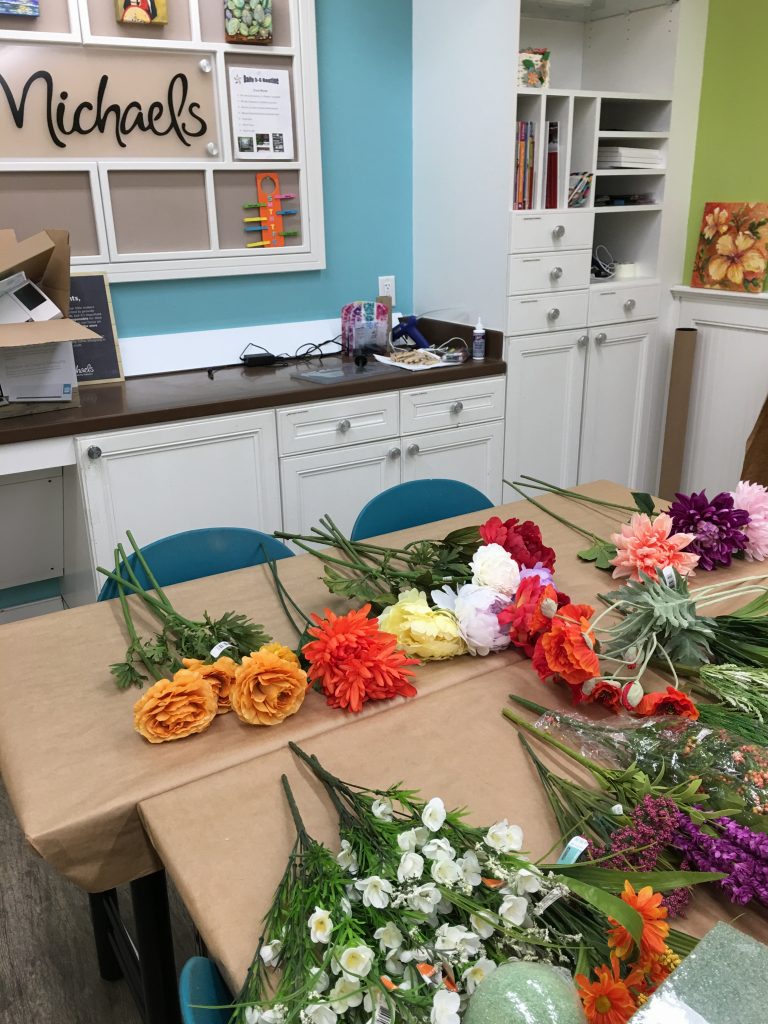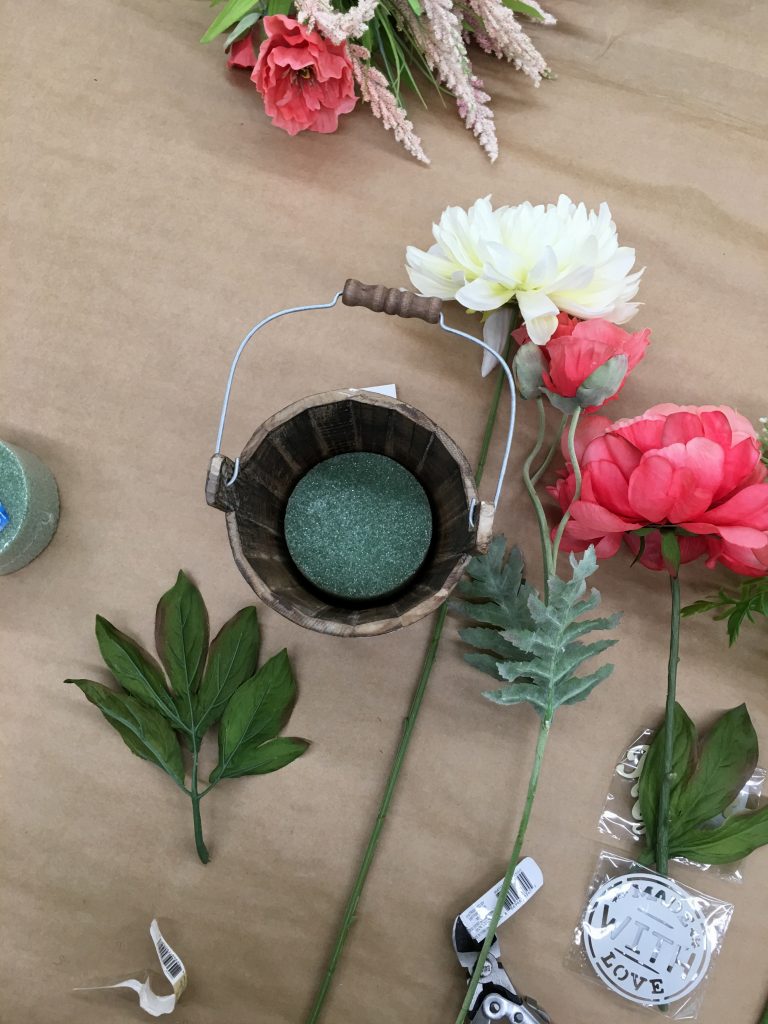 Then we used the BIGGEST flower to make a focal point for the arrangement. I chose two because I'm a rule breaker. Poor teacher didn't know what to do with me. hahaha!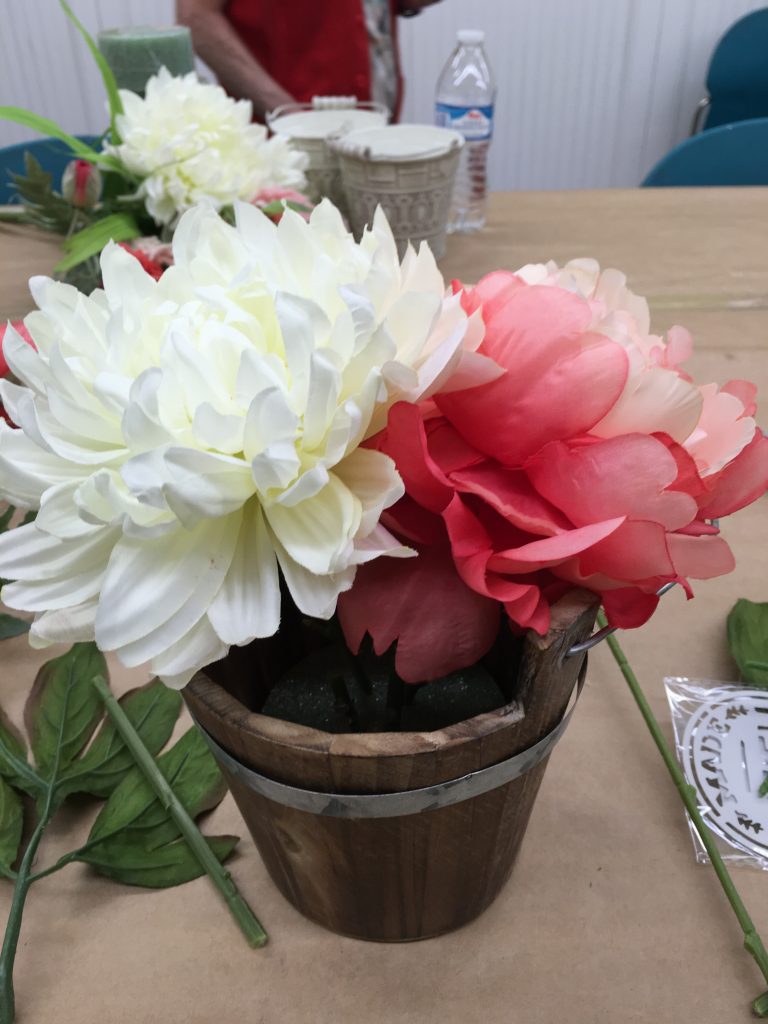 One the coolest insider "tricks" I came across was this little contraption. What it does is makes a sort of pin for the ends of the flowers so that it goes into the foam with ease!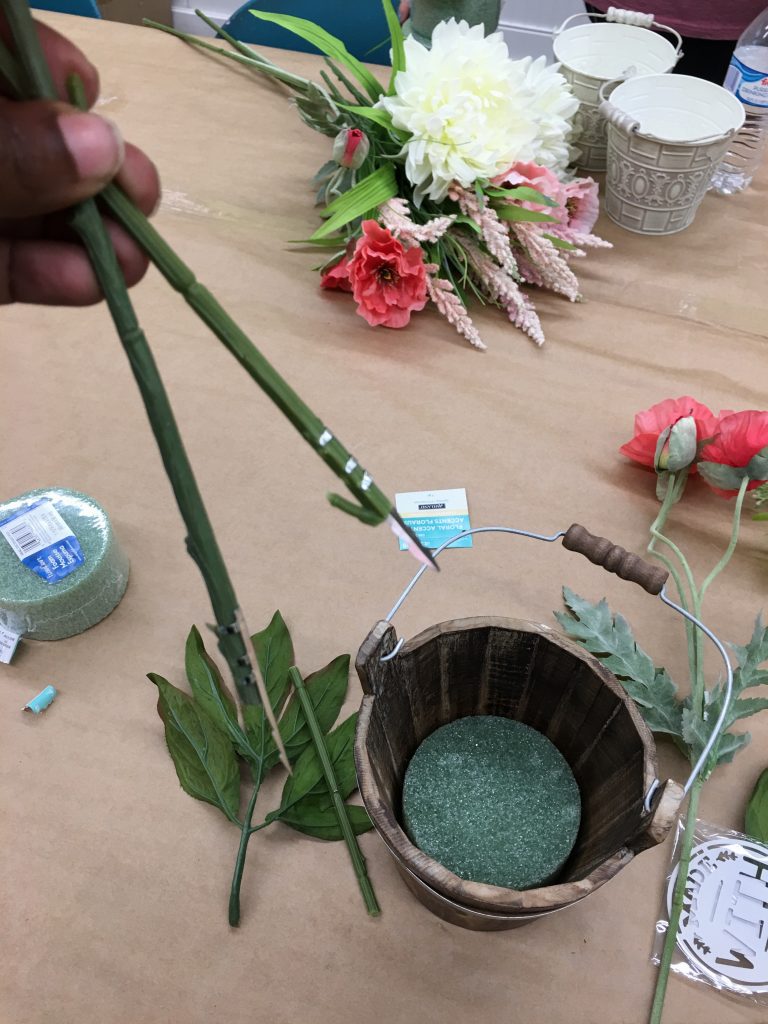 She suggested that we used the hot glue on the extended pin to secure the flowers in the bucket and it totally worked!
Now, I'm not sure I'm going to go out and purchase one BUT I did think about it! haha! It's just that cool. If you know the name of it go ahead and leave a comment and you will get bonus points!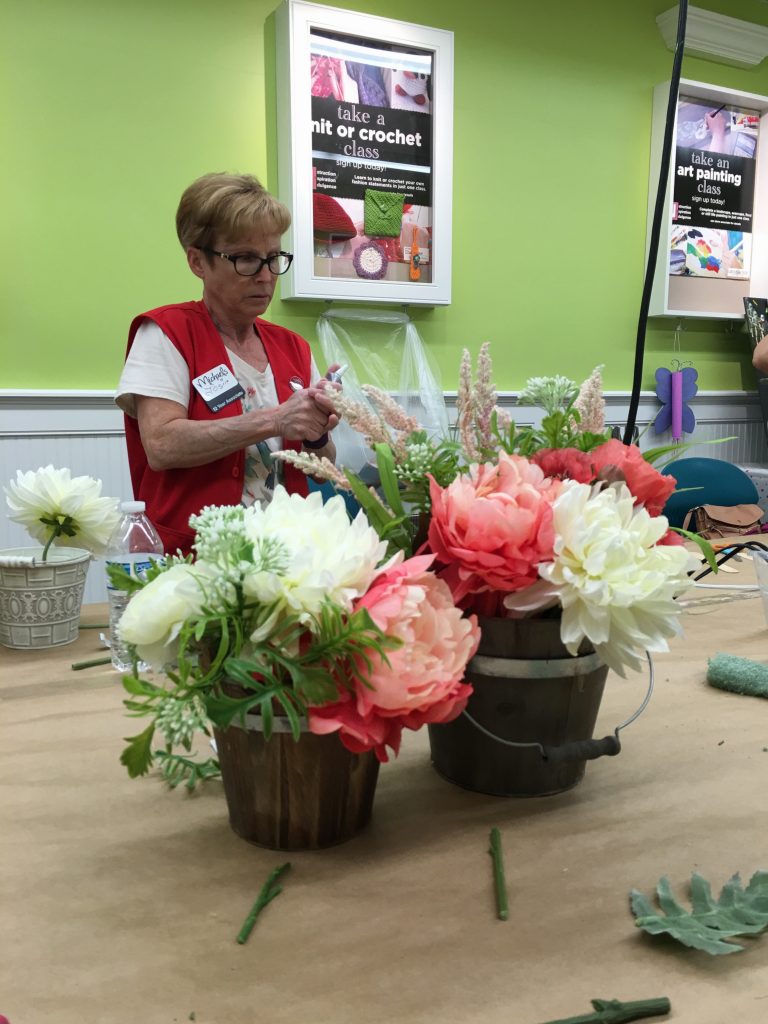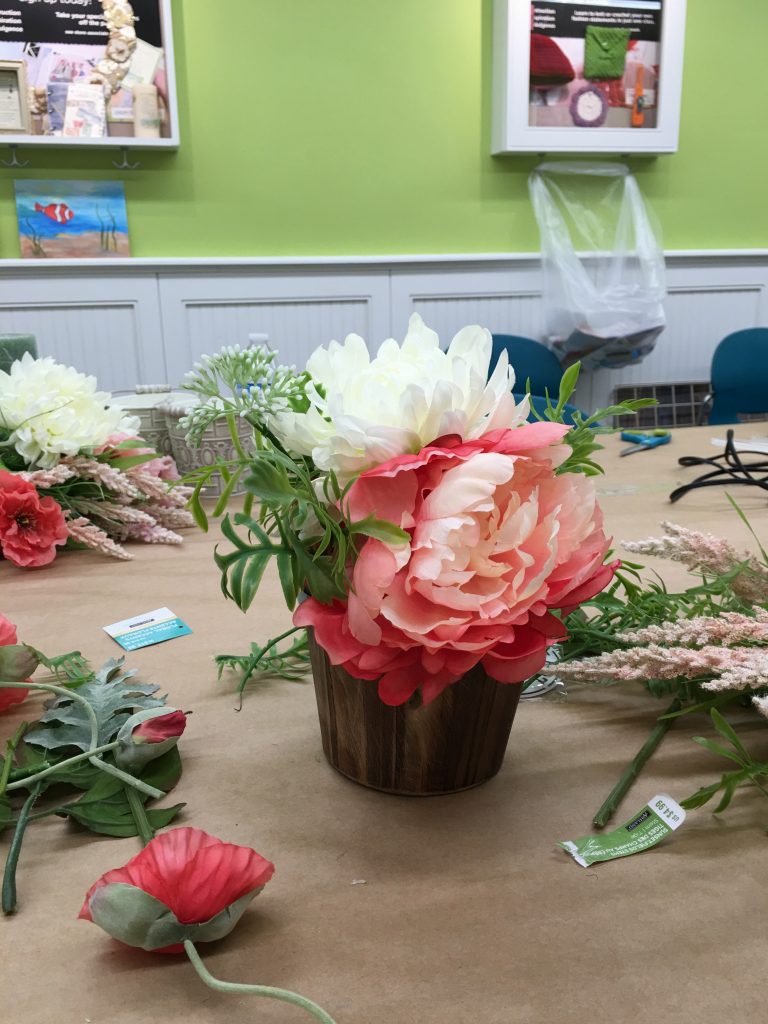 The final part was to use filler foliage to fill the empty spaces of the flower arrangement. Like I've said before, when you allow yourself to have fun, your creation will turn out beautiful. Just don't take yourself so seriously!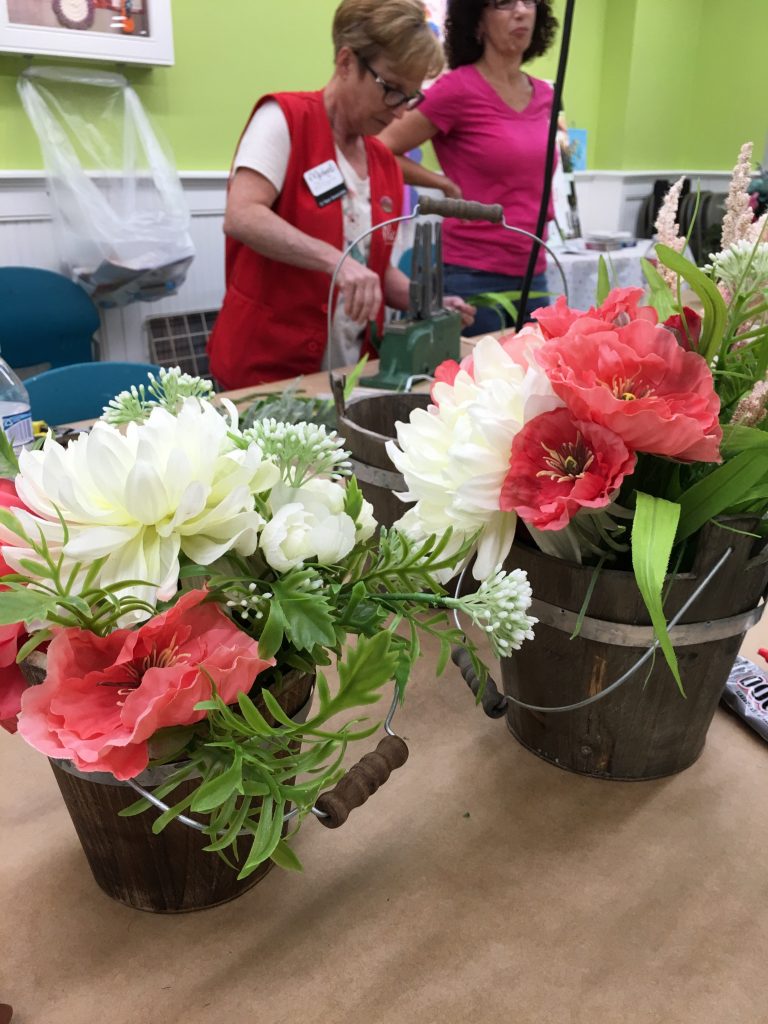 I think the best part was getting our of the house and hanging with a great friend!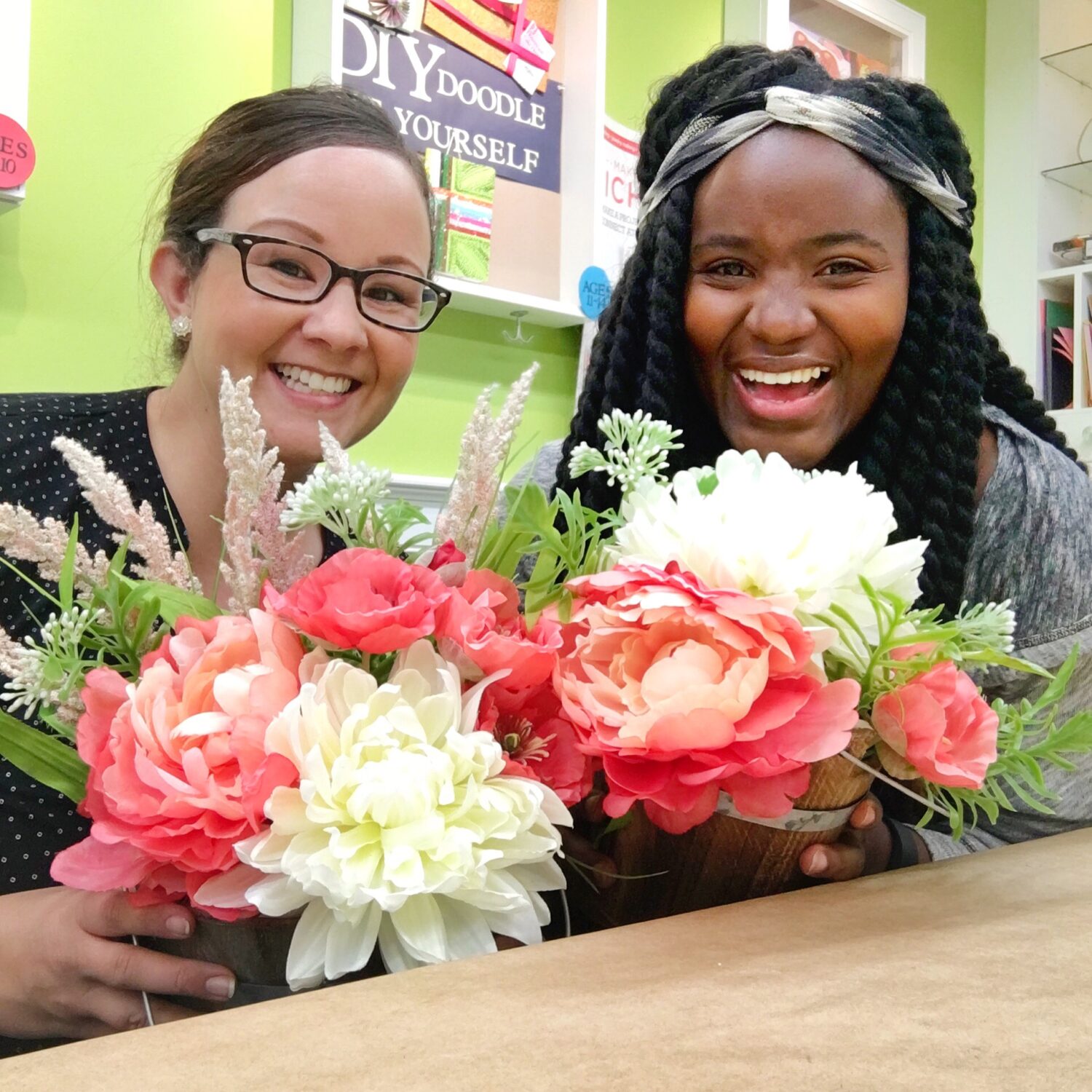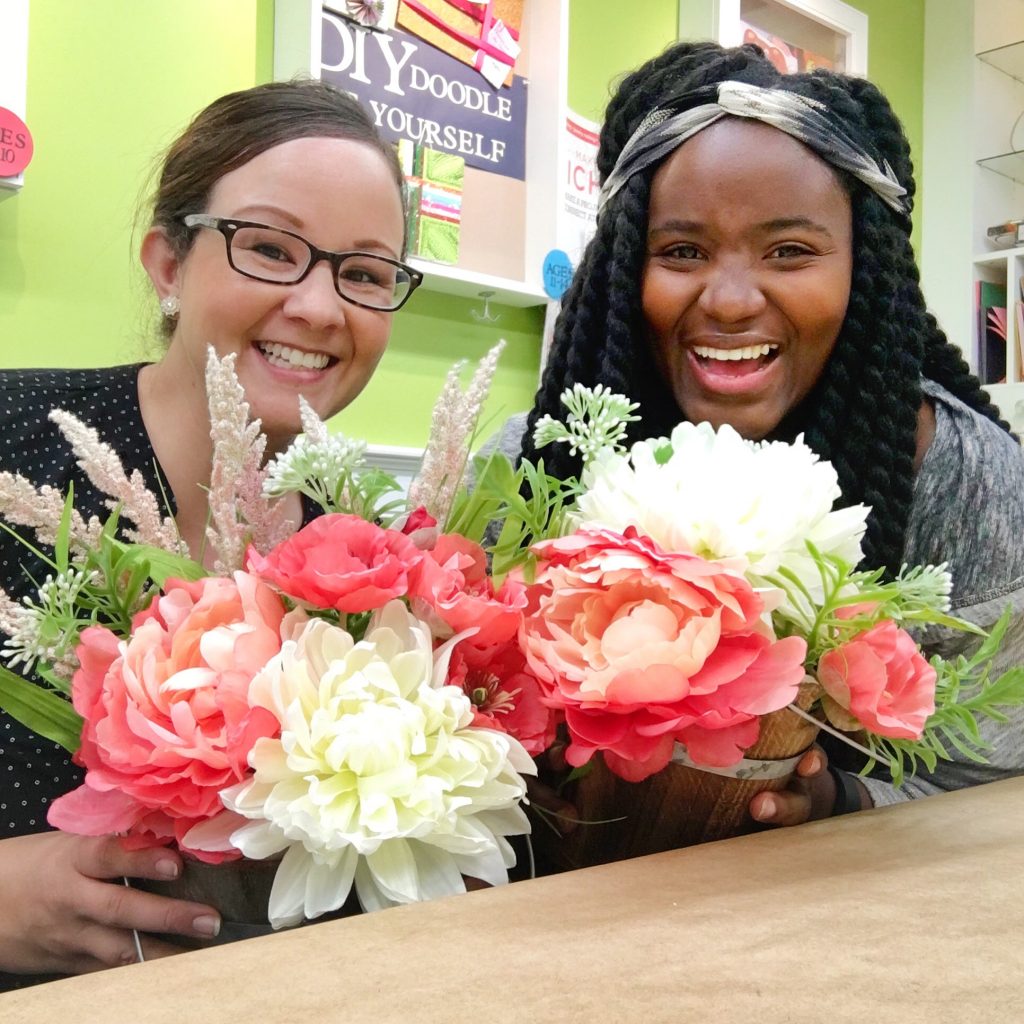 ---
Check out the some of the classes that the rest of the Michaels Makers tried out!