There are a few products that make me just swoon. You know when the branding, colors and the feel, all come together and just make you want to be apart of it, in ANY way:0) Method cleaning products is definitely one of those companies that makes me pretty weak. I remember the first time I spotted these lovely pink, glossy, clear bottles on a Target shelf. I was immediately attracted to it. You know when you get so excited about something and you want then entire LINE. I seriously stood there grabbing and putting back for a good 10 minutes…ha!  I fell even deeper in love when I read the humorous details on the back and even MORE in love when I saw how GREEN it was.
This Spring, Method and Orla Kiely have teamed up again to make a pretty pair of Method products. I absolutely love the way that Orla and Method use the world of fashion and home trends to influence their entire line. So many of us us this technique ALL the time when we are decorating our homes or any room in the house!
I got a few sample of the new line and it doesn't disappoint. Easy to pump, visually wonderful to look at and it smells AMAZING!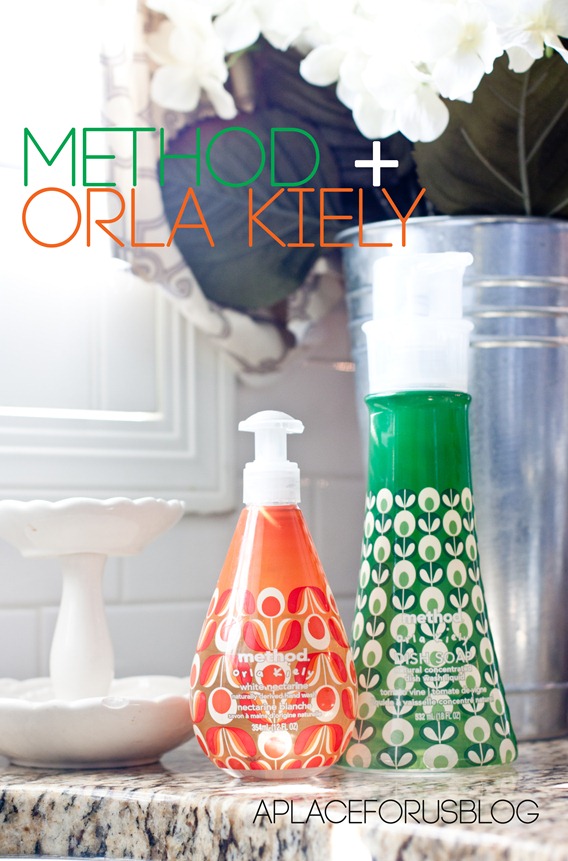 Look at how some of these beauties match up well in these kitchens….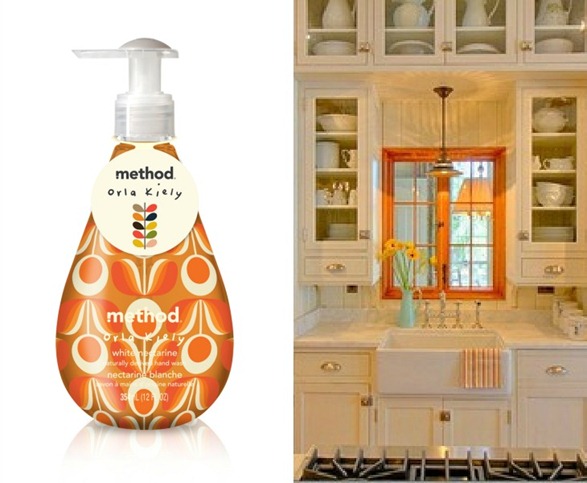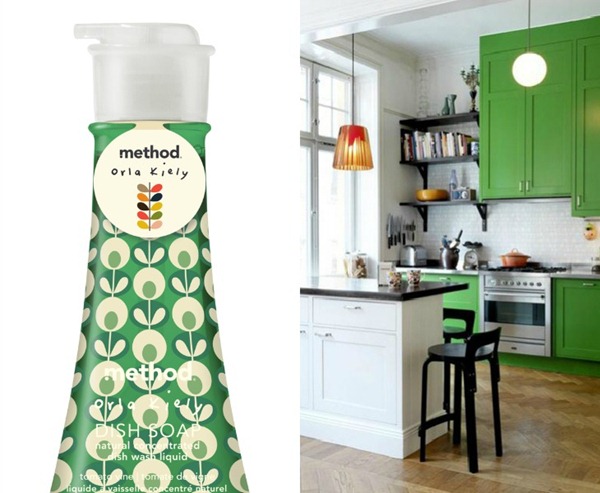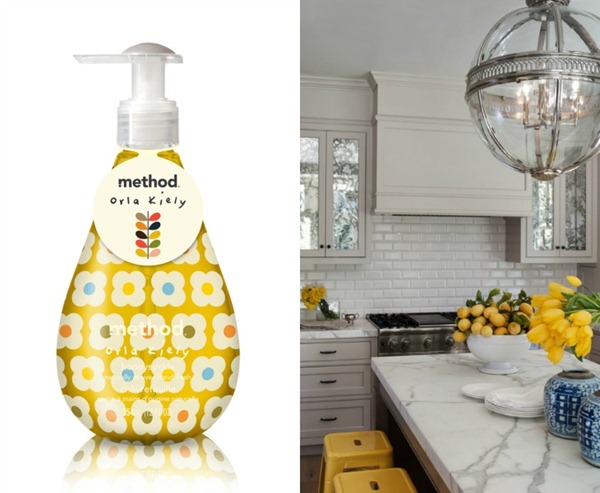 Check out my pinterest page for even more home ideas using these Orla and Method products.
…………………………………………………………………………………………………………
If you head on over to the METHOD facebook page FIVE of you have a chance to win a fabulous bag along with $230 dollars worth of Method products! Ummm yeah! 
Take a look at the loot!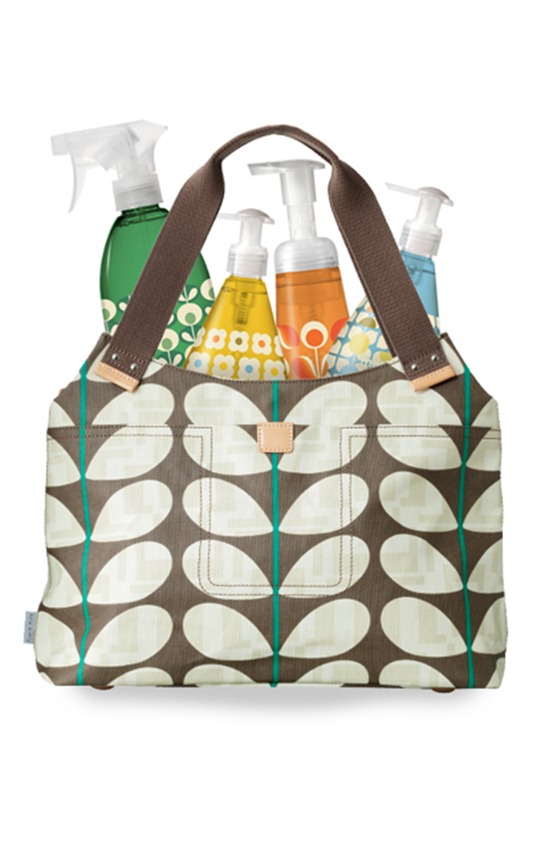 I know what your thinking…I'm never gonna win. I NEVER win anything. Well guess what? Someone's gotta win and it might as well be you! We are SO ready for Spring to be here so why not celebrate with something cute by your kitchen or bathroom sink:0)!
Are you all Method lovers? What's your favorite scent?
This is a sponsored post brought to you by,