Hi Friends!
Today I'm sharing a simple DIY Easter centerpiece just for you! No matter if you're hosting a full on dinner or helping out with some part of Easter celebrations, this centerpiece is easy to put together and can be done using other materials besides the ones that are shown! SO if you don't have everything I have, head to your local World Market or dig out some of your home decor stashes and make your own!
What you'll need for this Easter centerpiece is:
Lavender Stems
Terrariums or glass cylinders or bowls
Faux Easter Eggs
Moss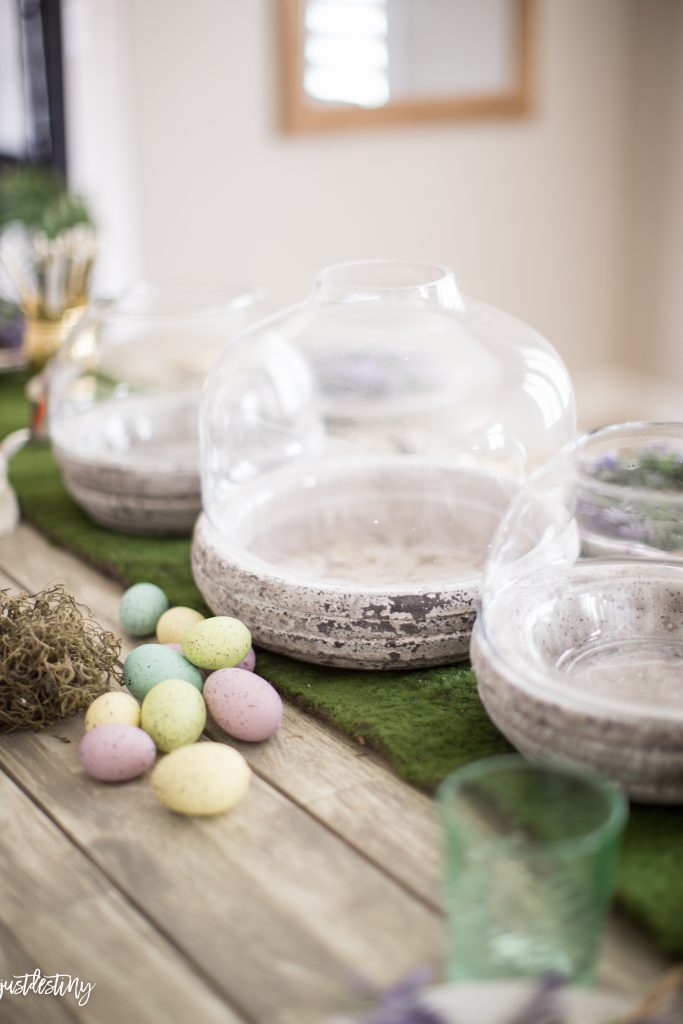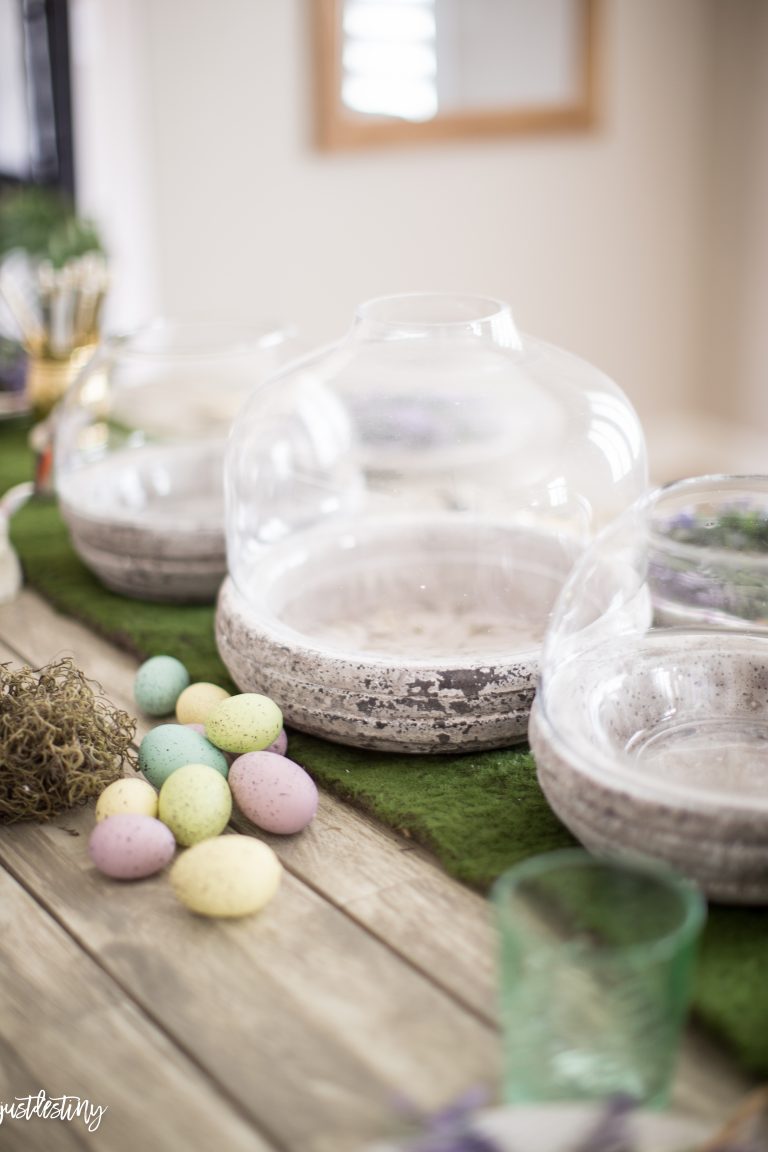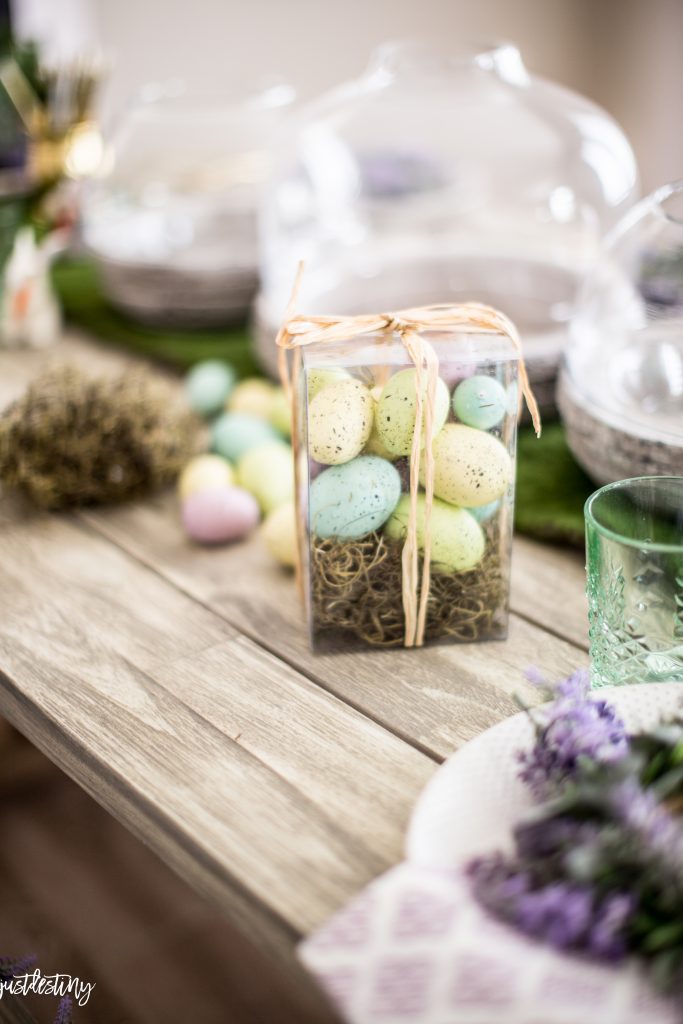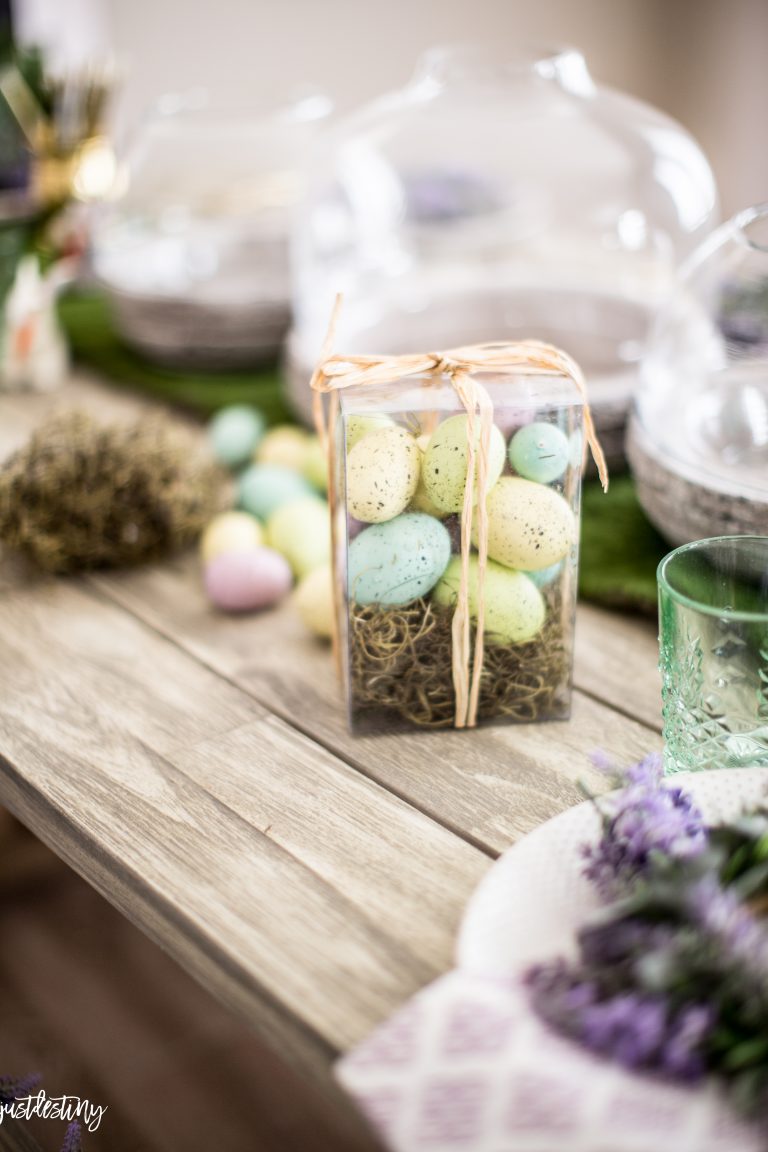 Simply add a handful of moss to the bottom of your container so that the eggs sit up high.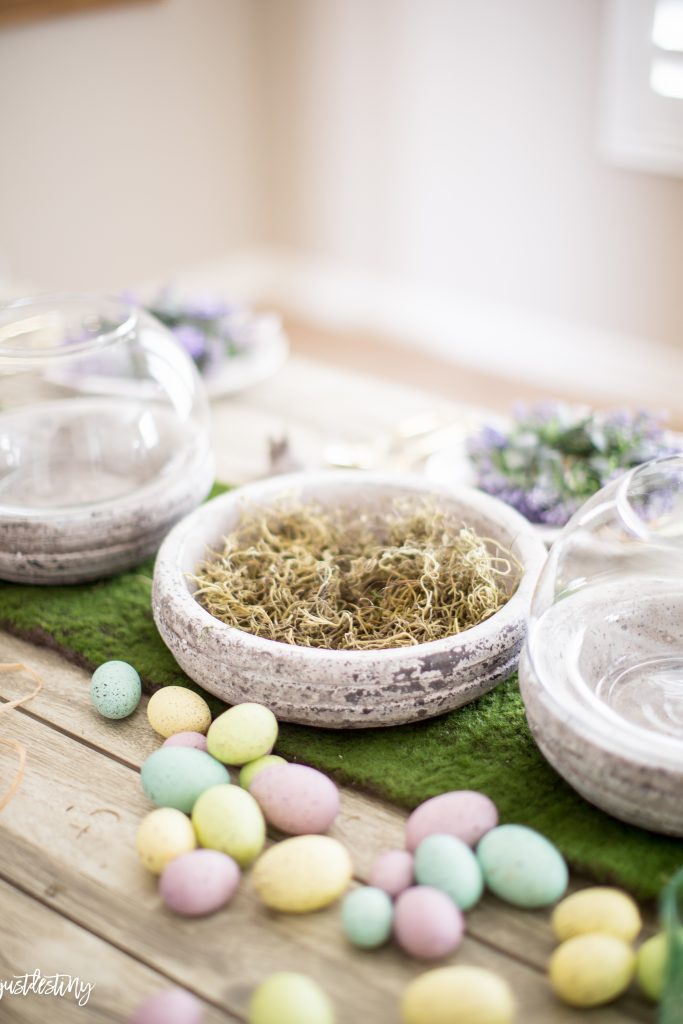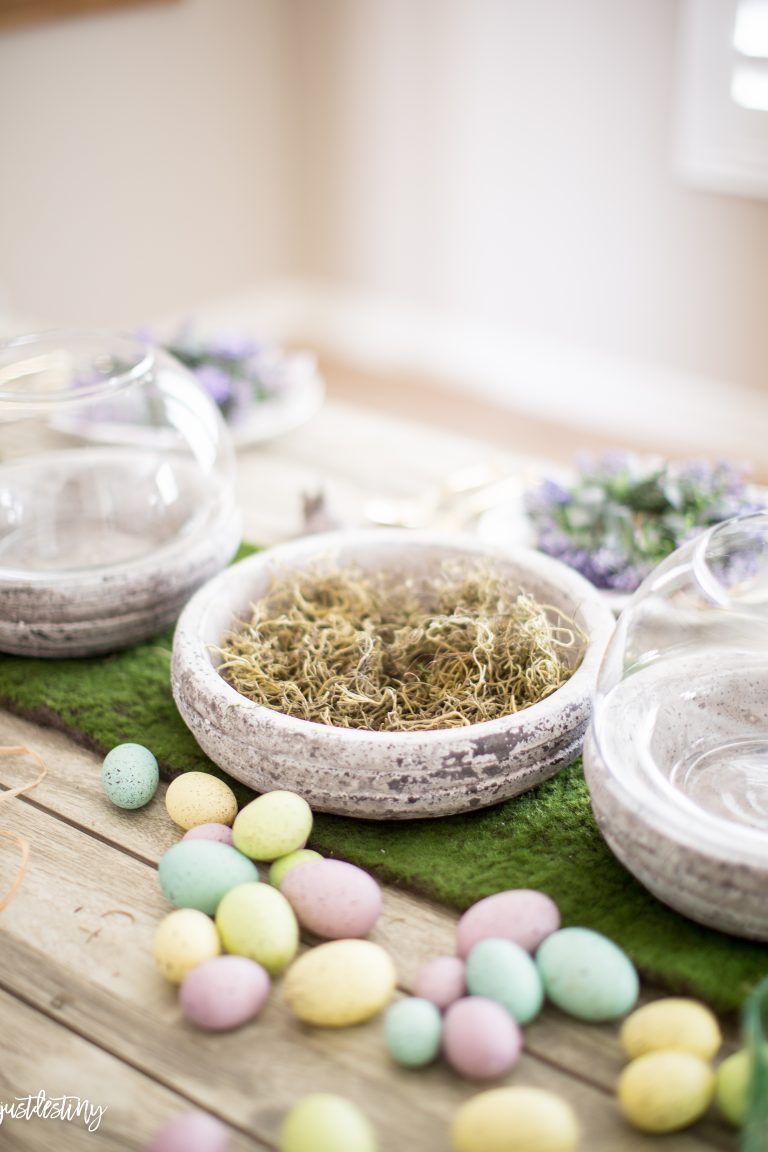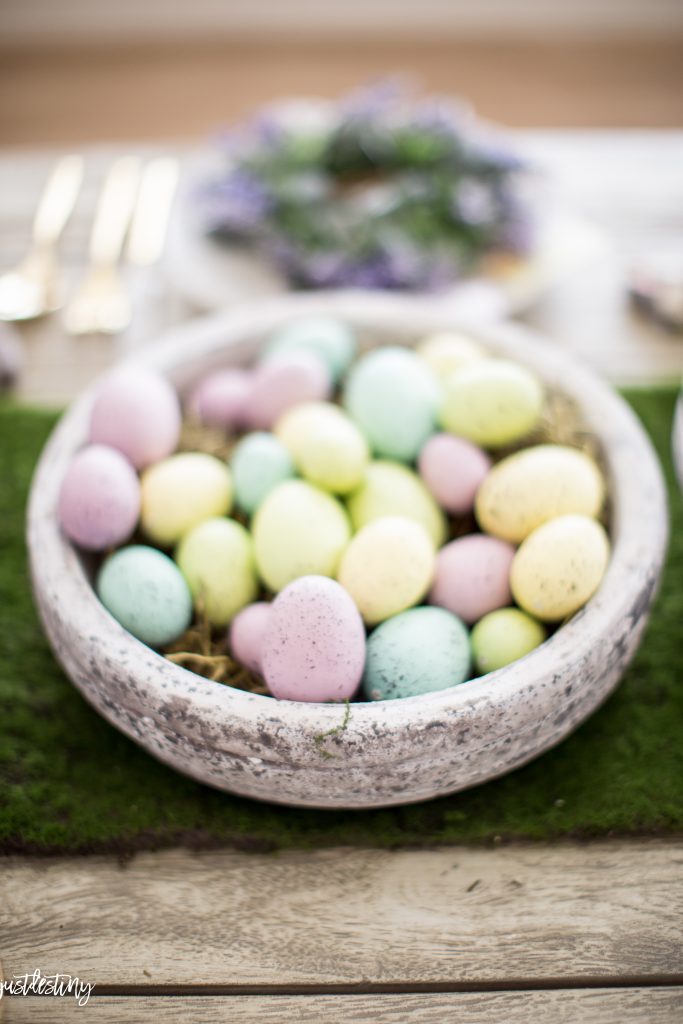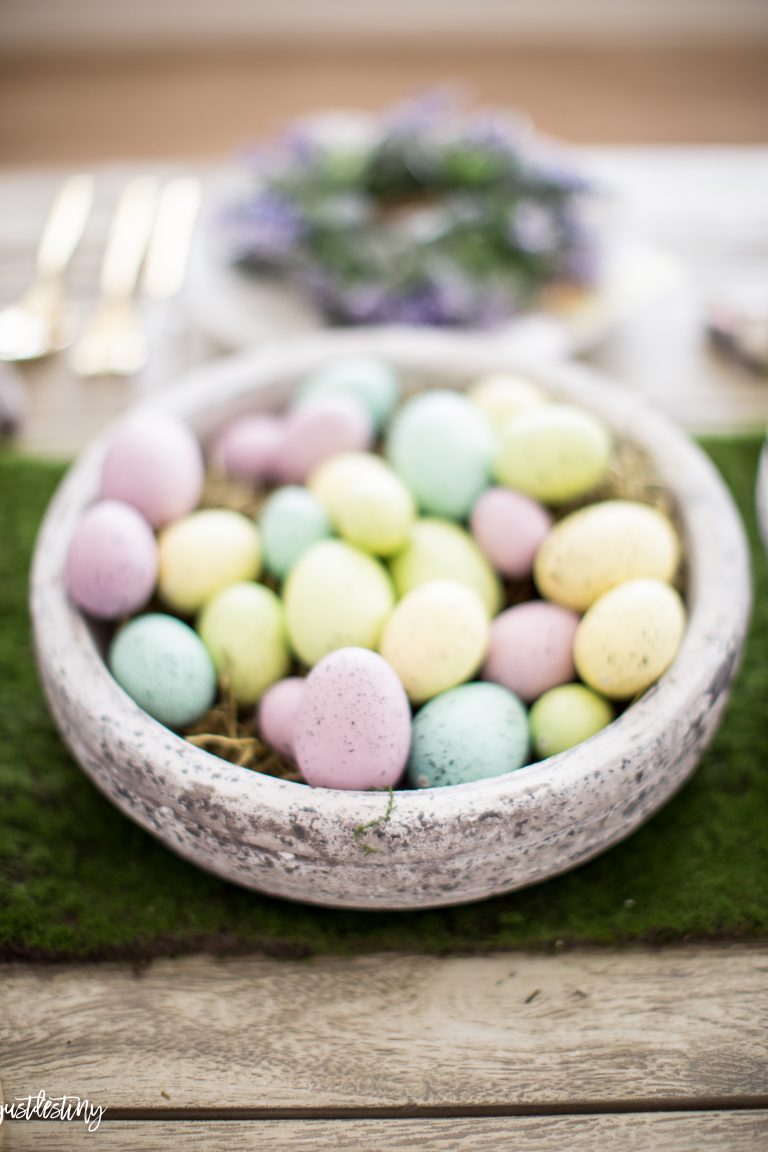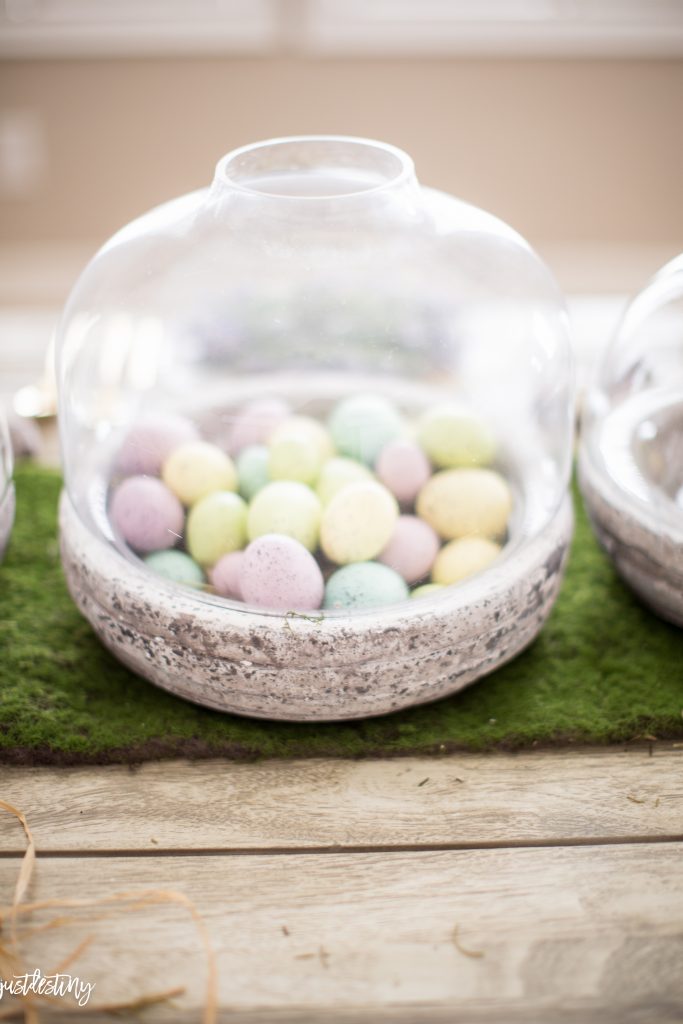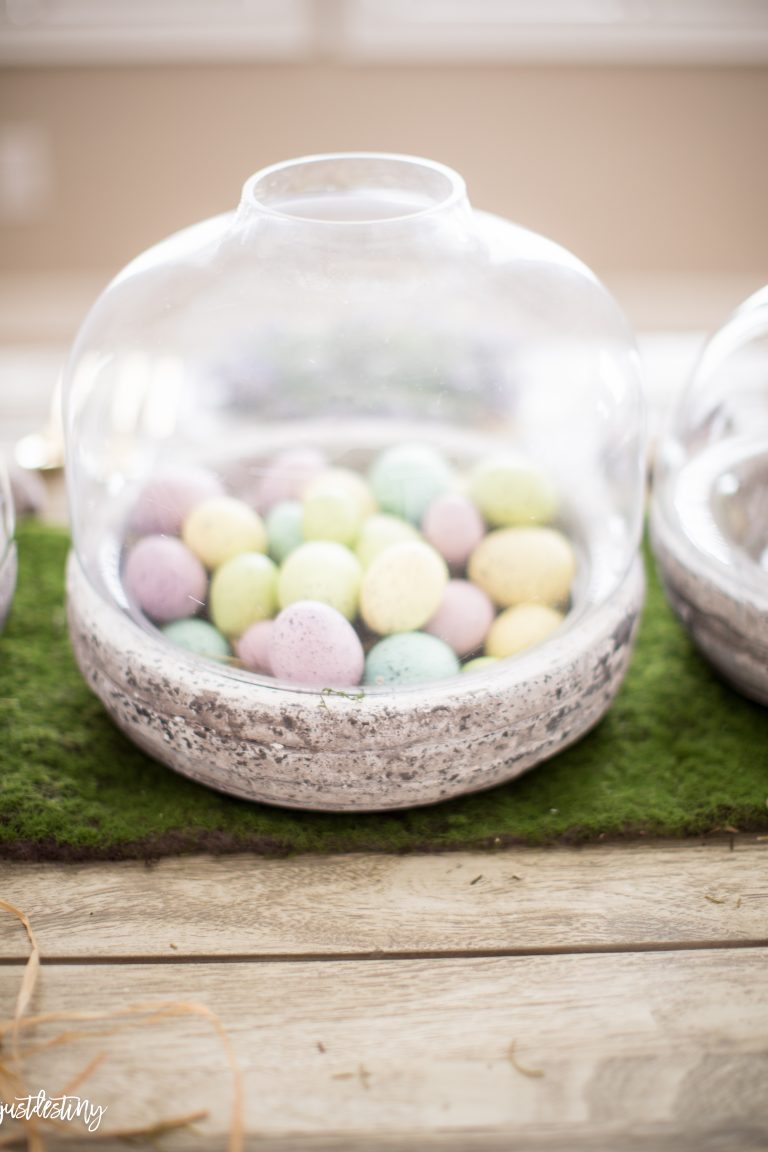 Then use floral stems to fill the tops of the centerpiece. We used these gorgeous lavender stems for a soft look! Perfect for Easter.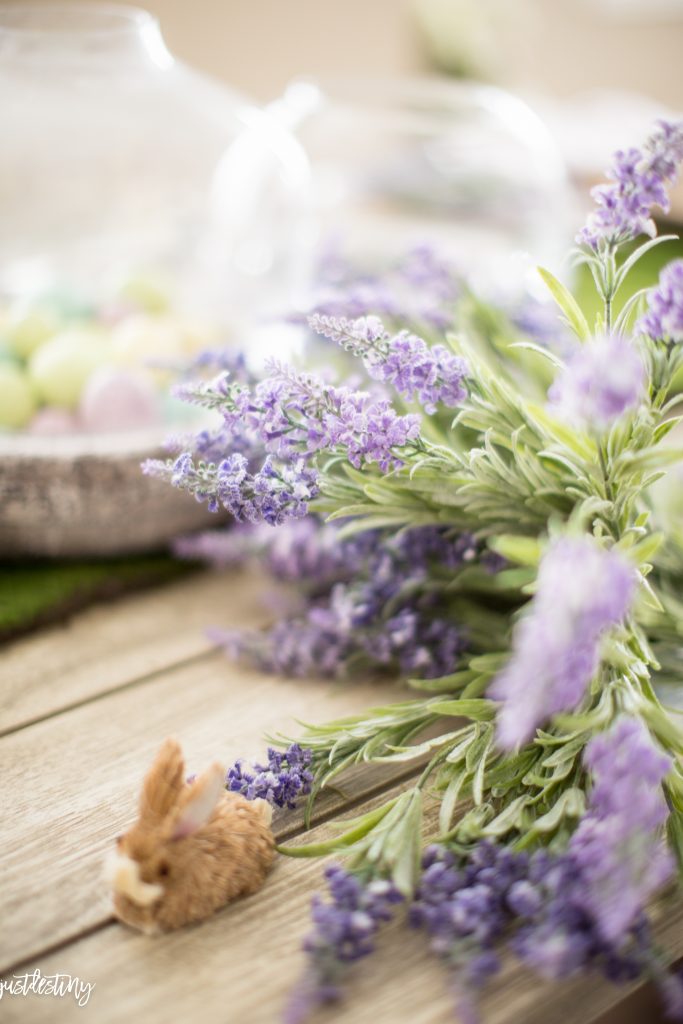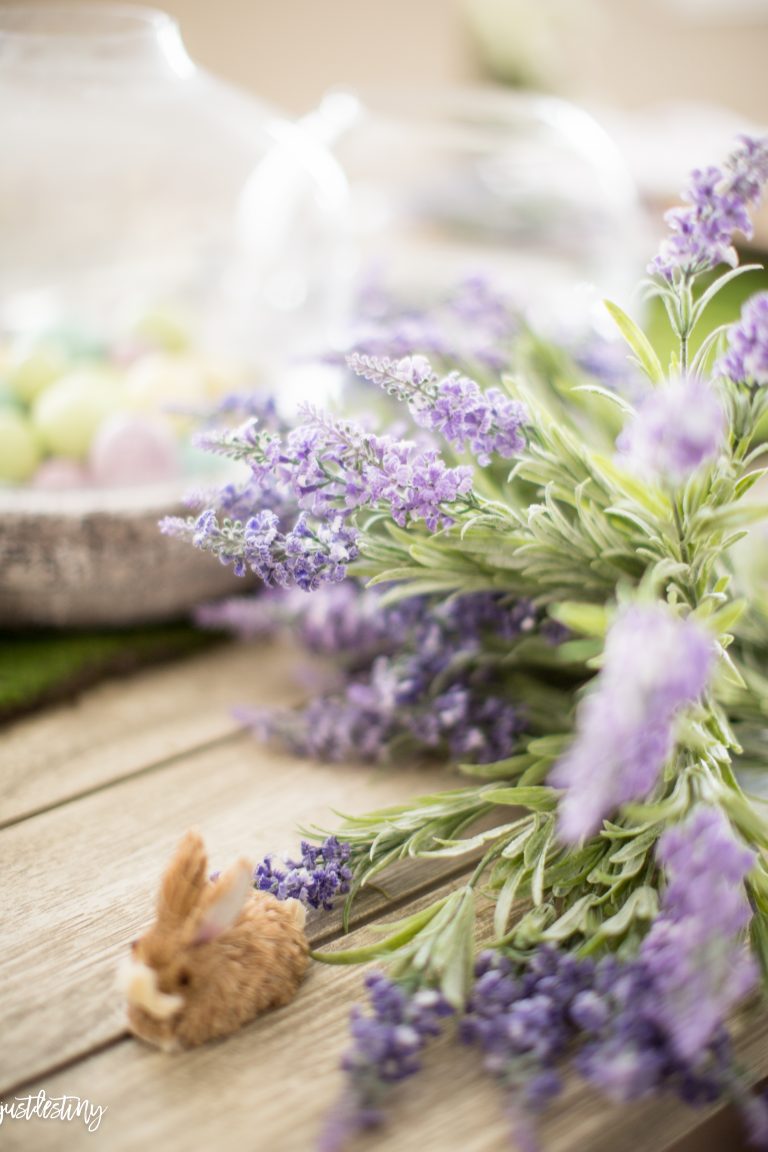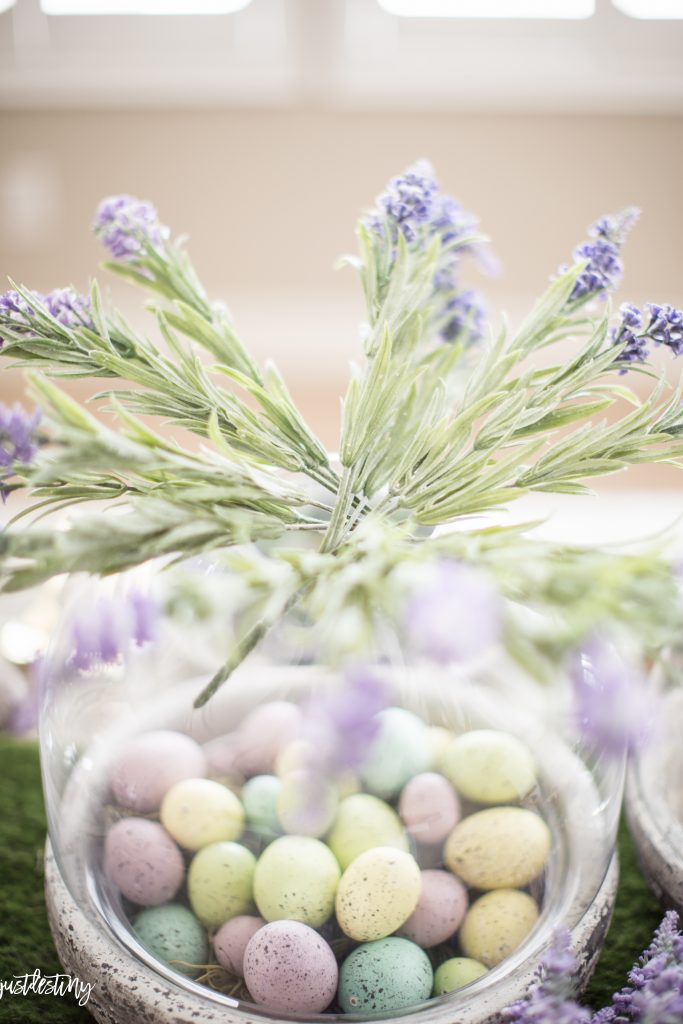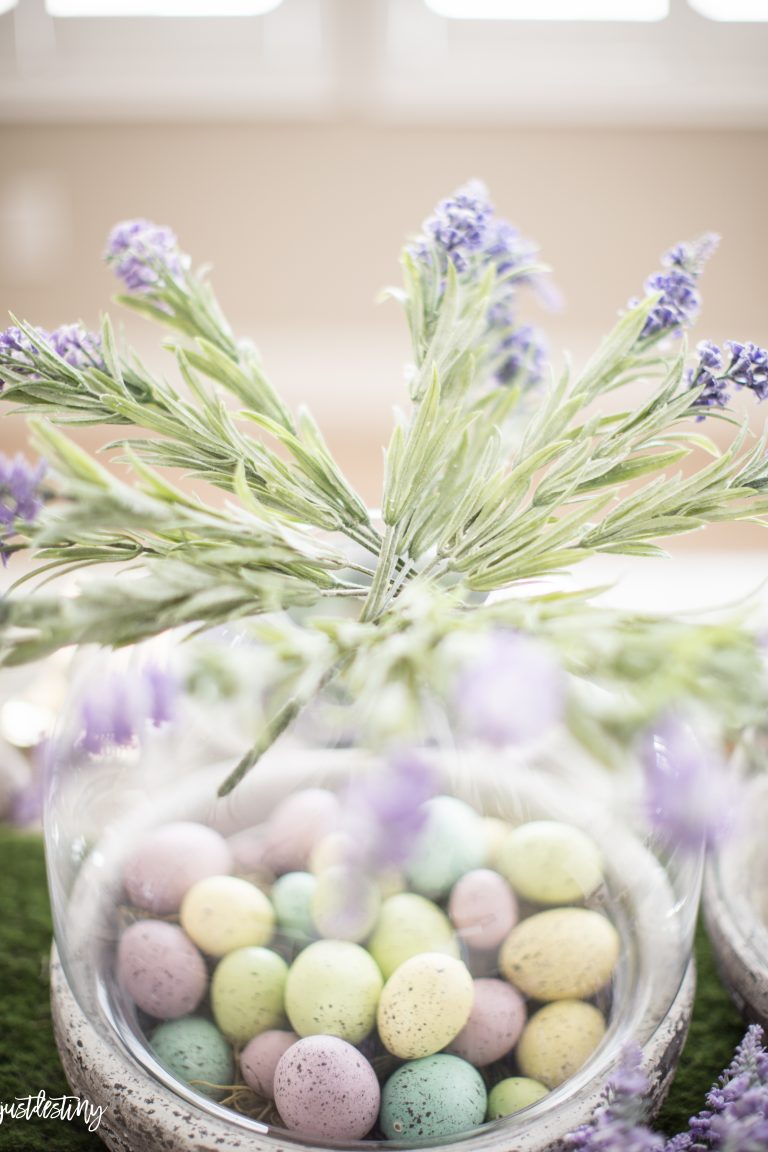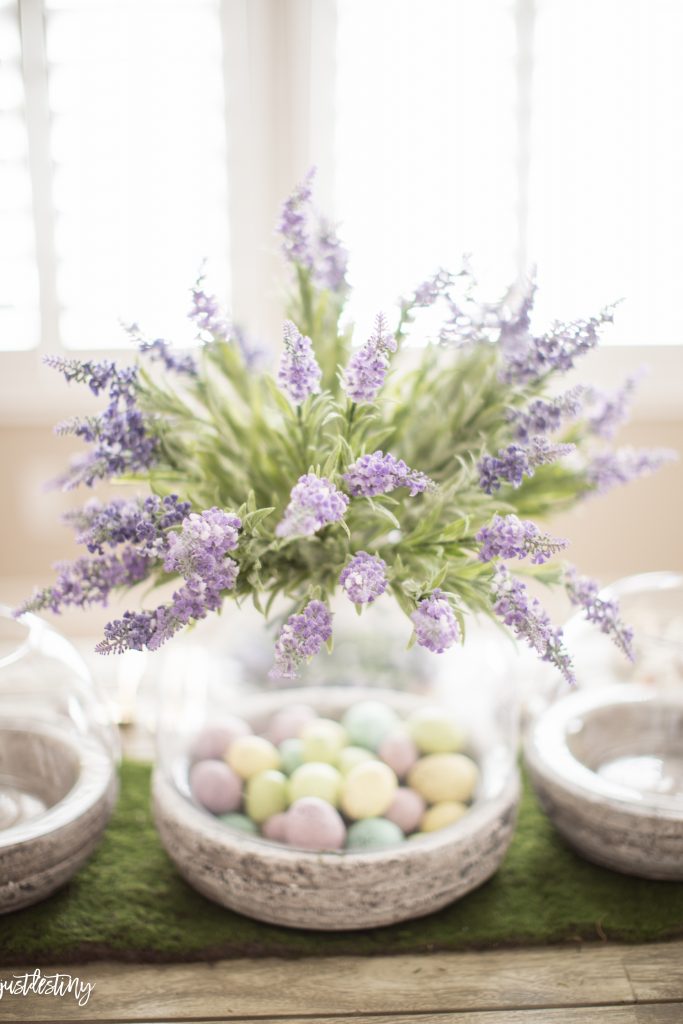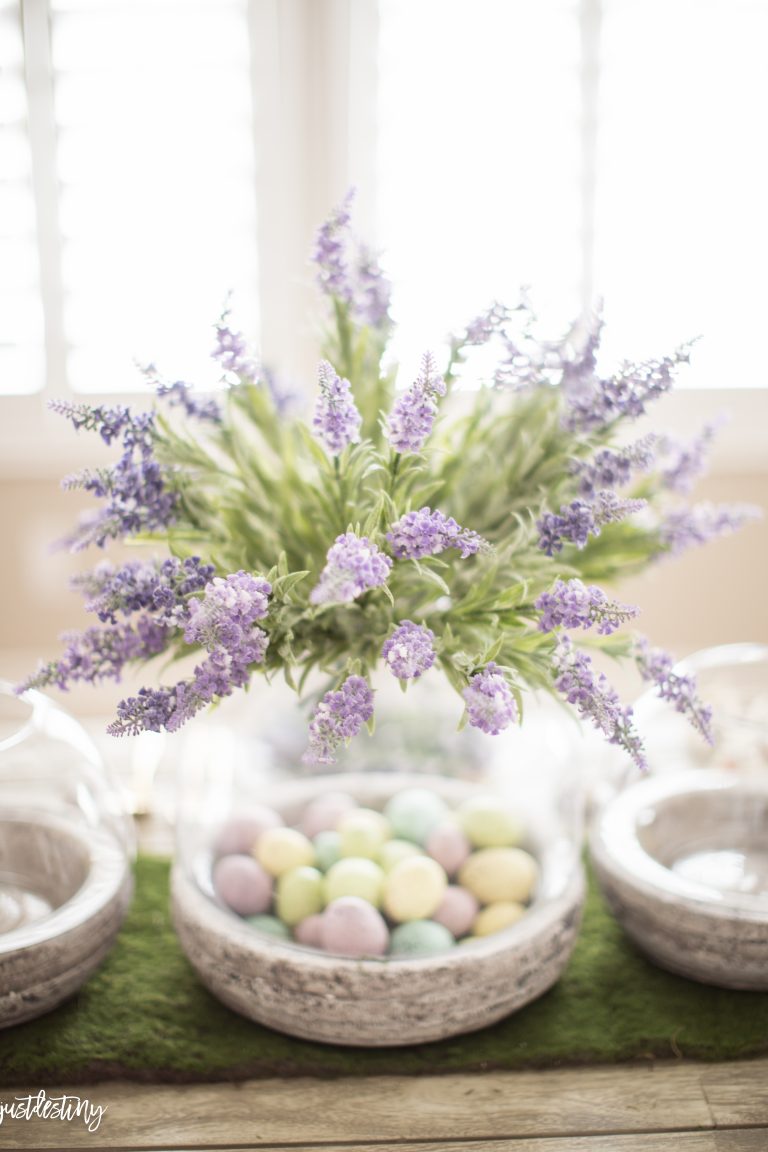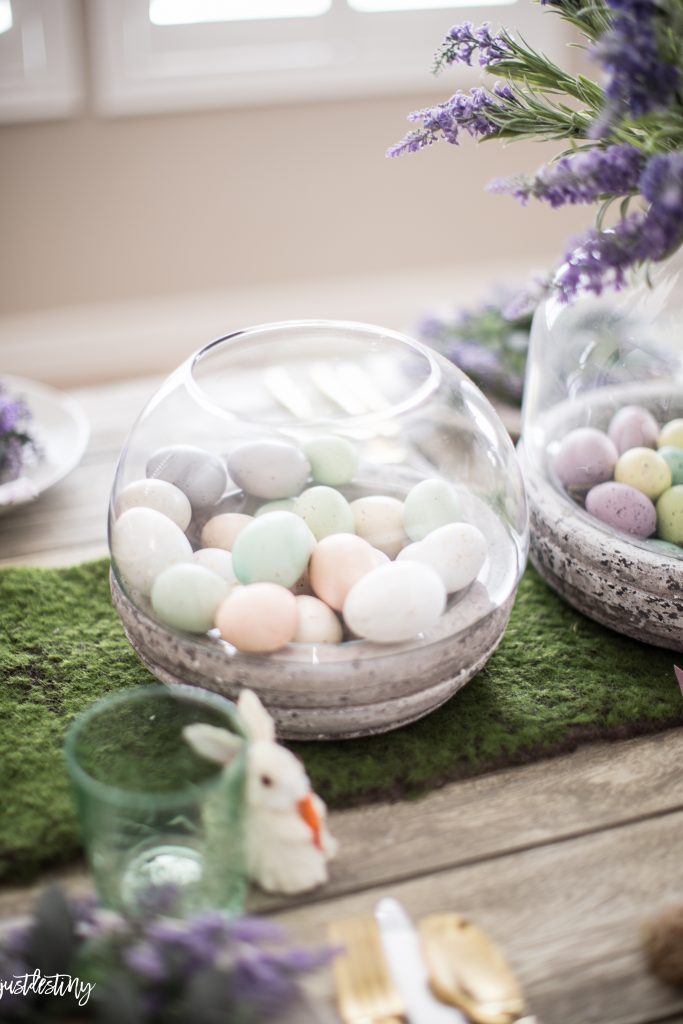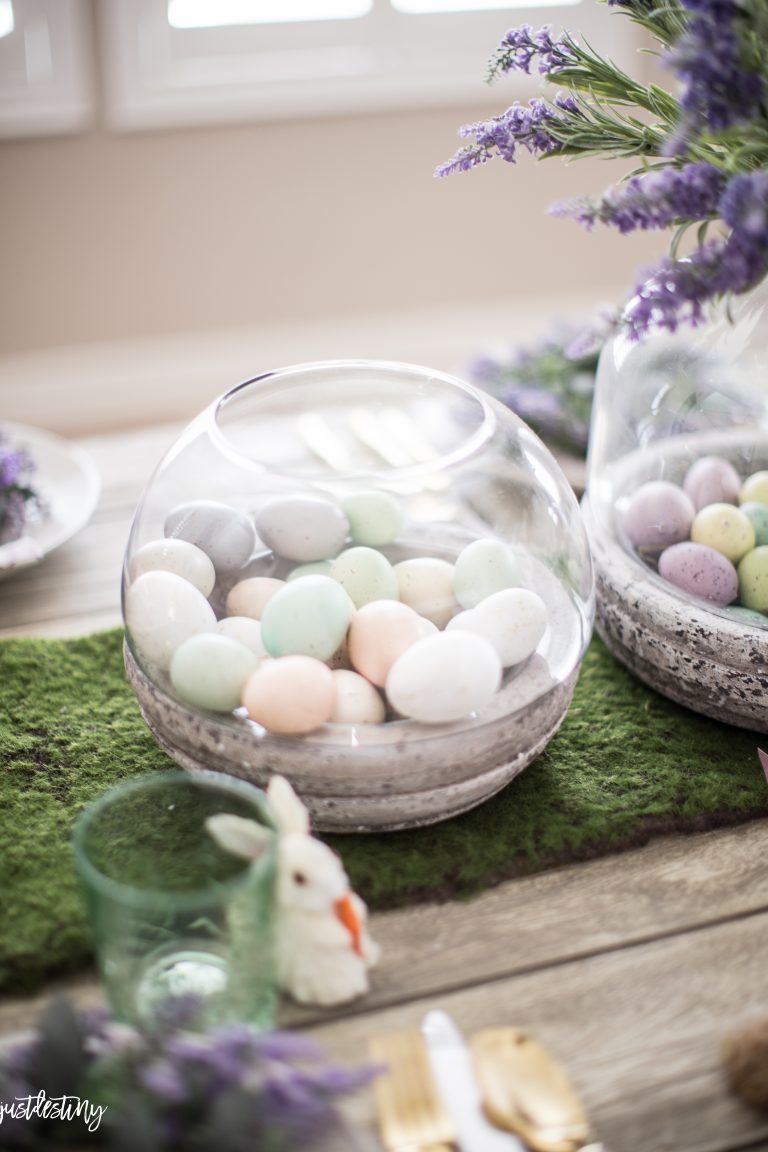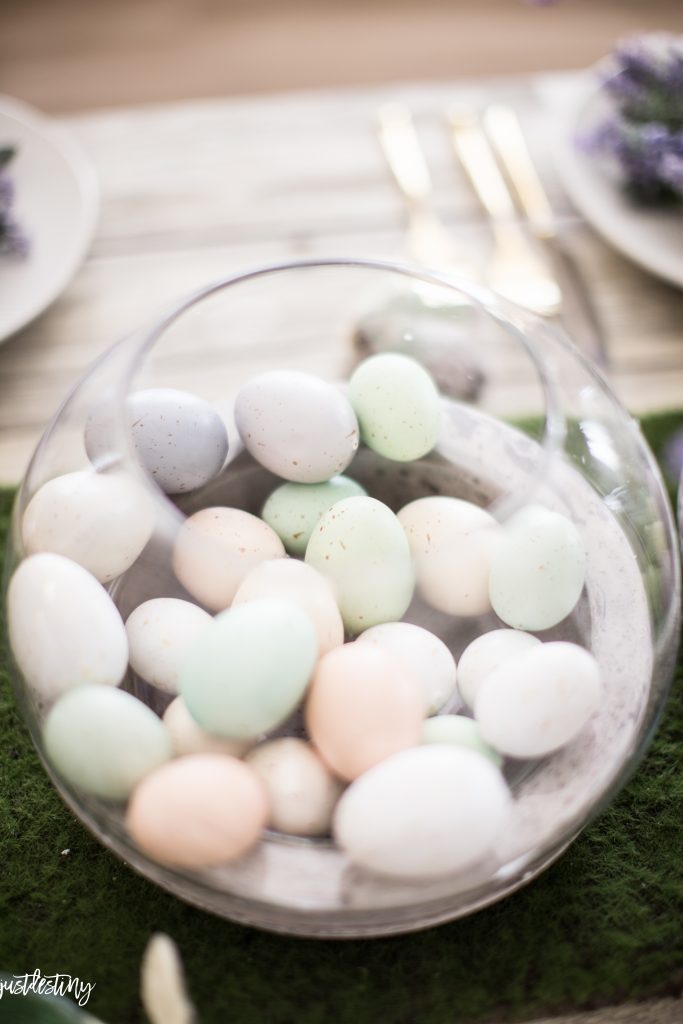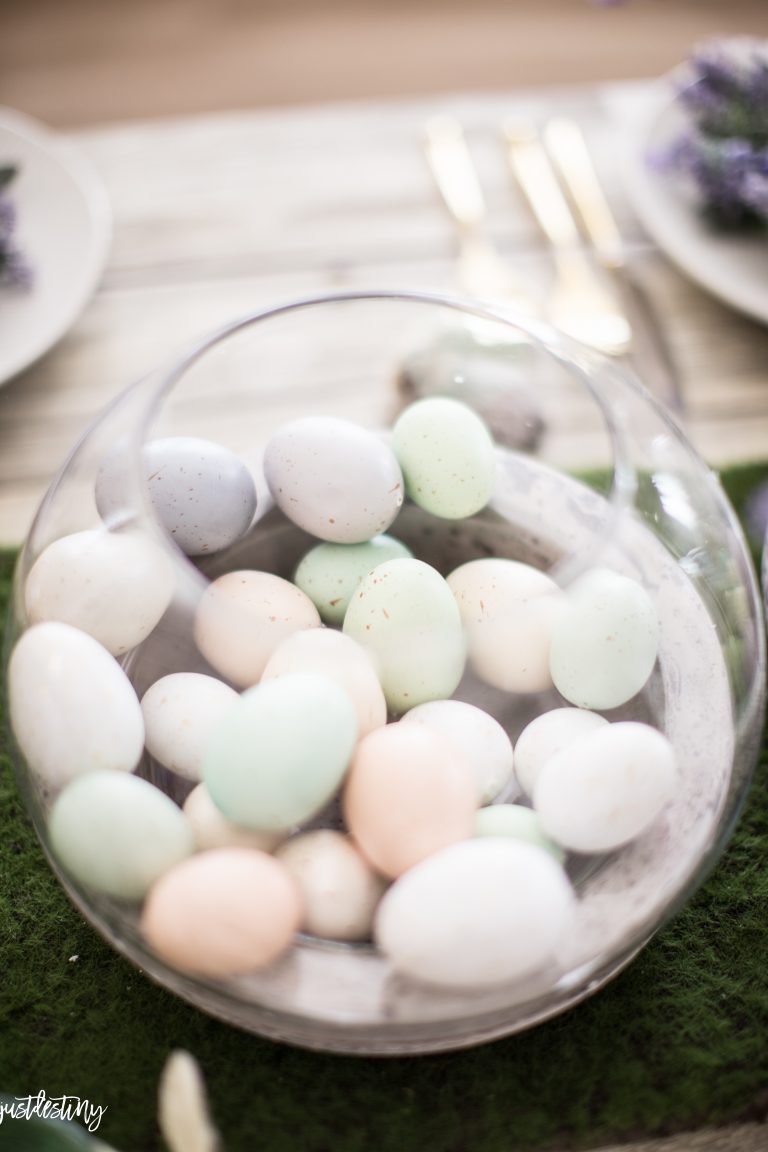 Gorgeous right?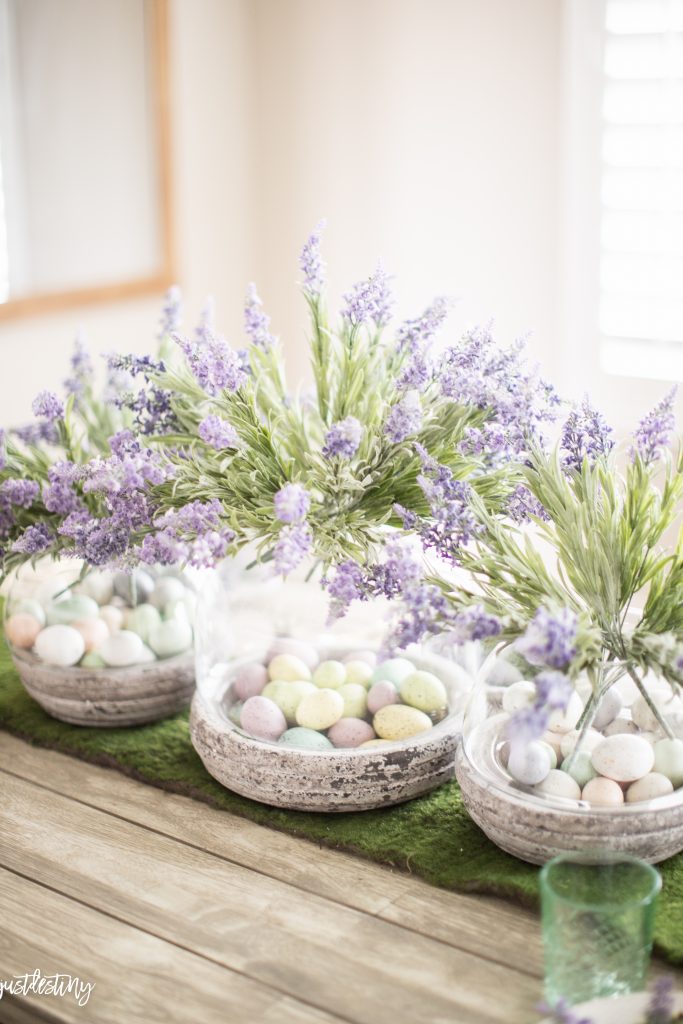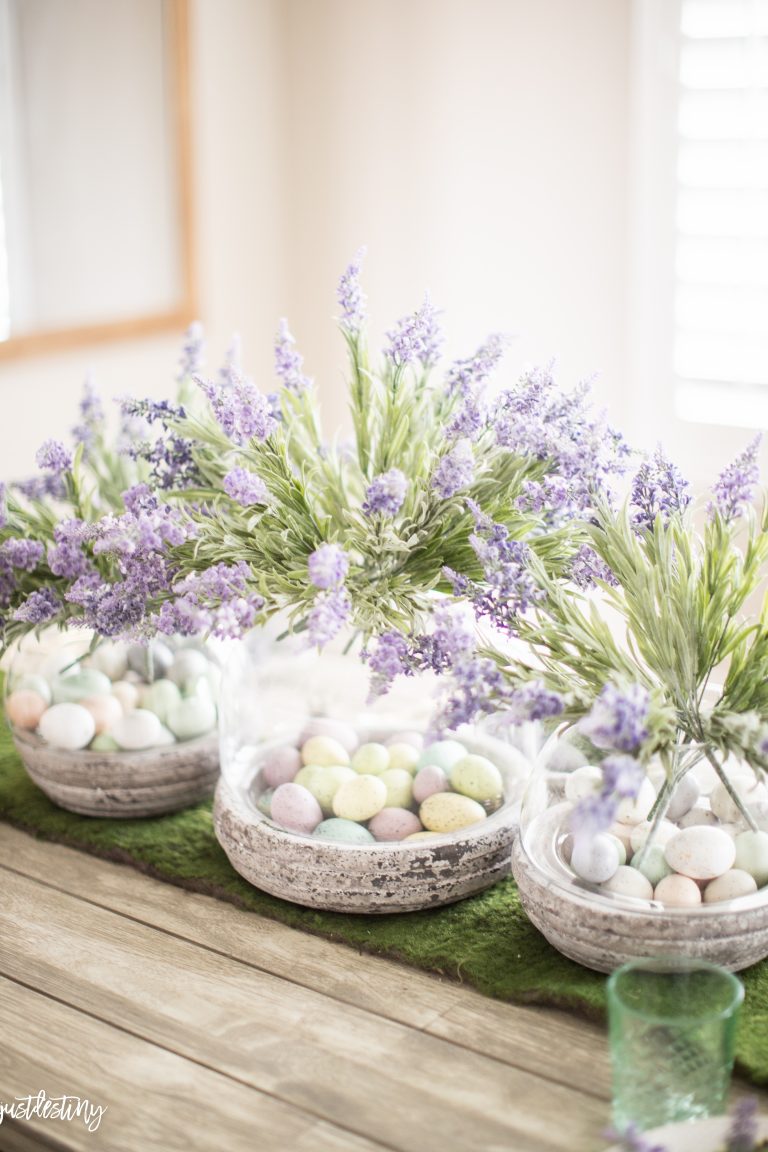 See the entire table and brunch recipes over on the World Market BLOG!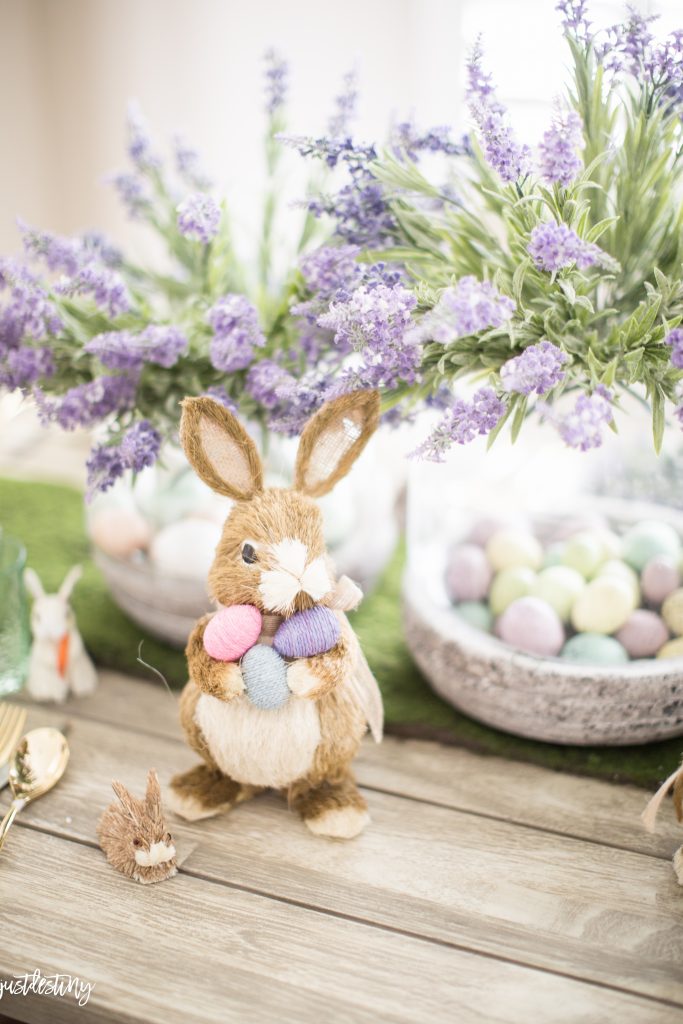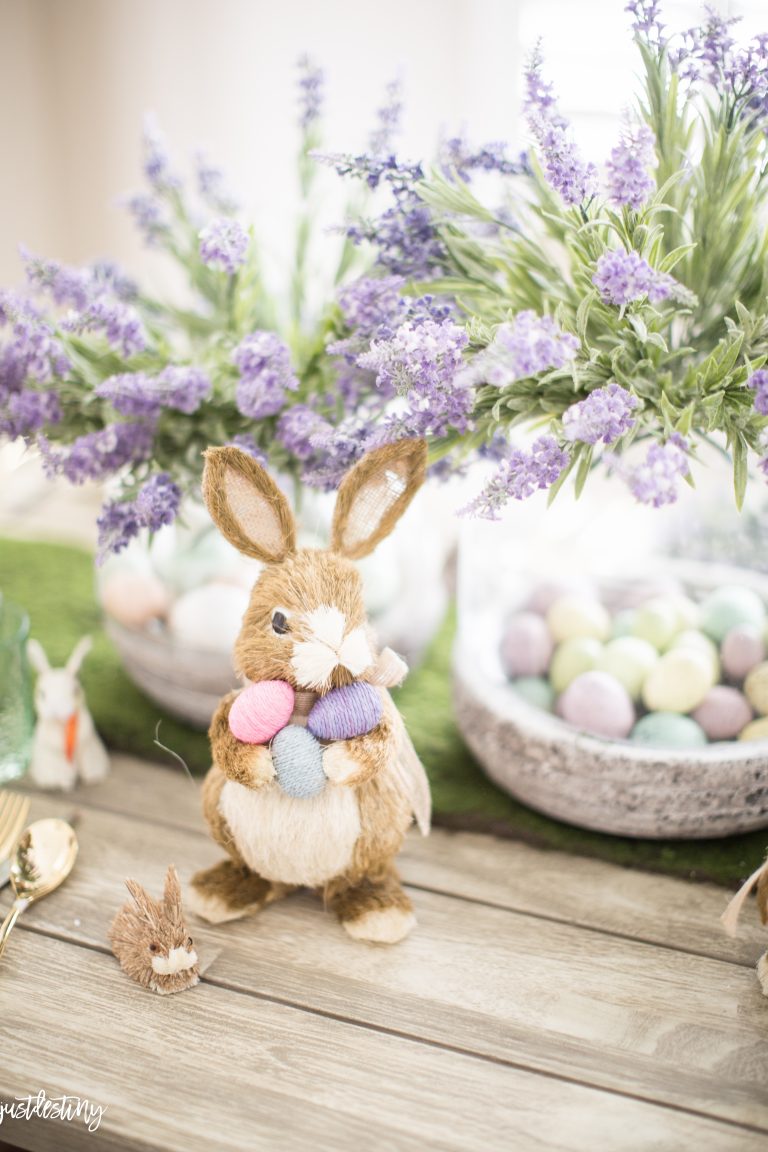 Shop this look here:

The following two tabs change content below.

Destiny is the founder of Just Destiny Mag, an online publication that focuses on home living and lifestyle. She is a native of the beautiful state of Arizona where she raises her beautiful children right along side Mr.Right. She believes her destiny is intertwined with her faith, family and everything beautiful. She believes those beautiful things can come in experiences, food, fashion, family, photography and laughter to make a beautiful life!