Now that the snow is starting to melt, we are all making our way outdoors to enjoy the many lovely things about Spring. Getting together with my family, neighbors and friends is one of my favorite things to do. There's always a reason to throw a party! When Chinet® told me about their beautiful line of crystal like tableware and cutlery, made to resemble that fancy set that's been in your family for years, with OUT the clean up, I was excited! If you know me and have been a guest in my home then you know I can go super simple to make my surrounding inviting or I can get a little carried away. :0) It really just depends on how much time I have to prepare for a party. With this Chinet® Cut Crystal® line I can get my fancy on with out the pressure of pulling every piece of china out of my drawers. Plus the clean up is quite simple and you can't beat that!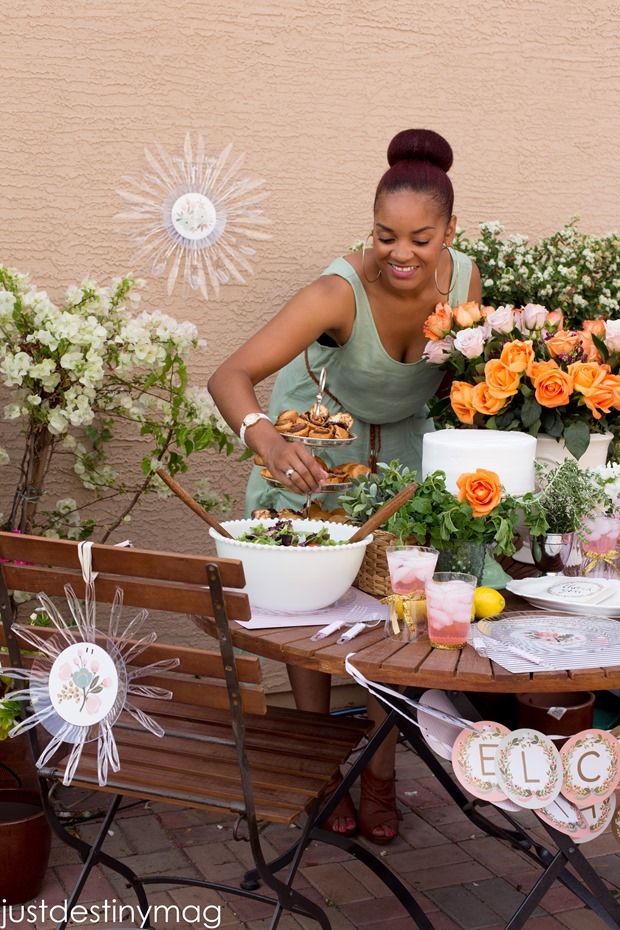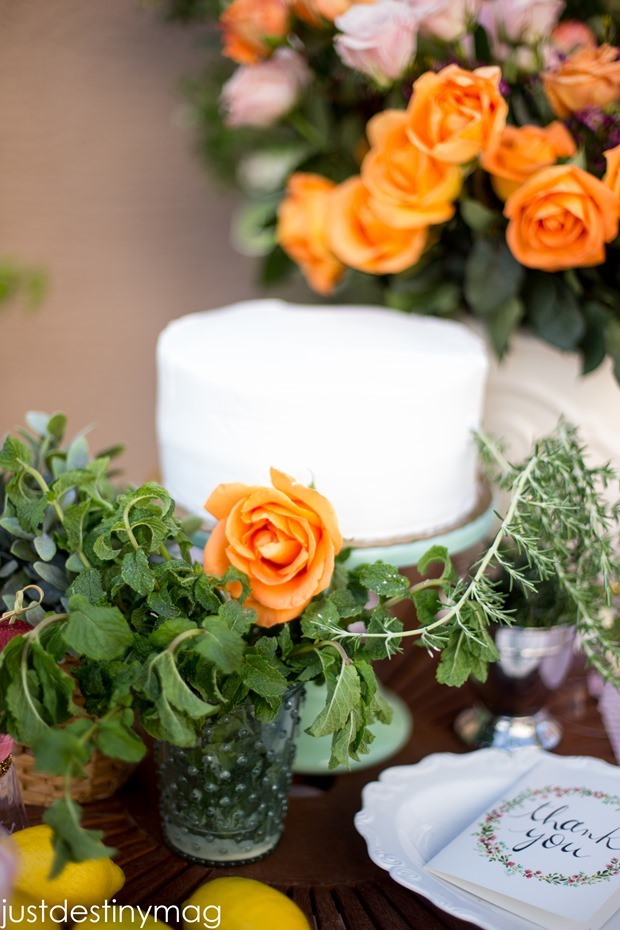 Whether your throwing a last minute party or planning something in advance there are a few tips I have for you! Take a scroll through some easy ways to upgrade your Cut Crystal and be inspired to throw your own party! Below you will get a chance to enter to win a Chinet Party package PLUS a $100 dollar gift card for your own bash!
1.)Fresh Flowers, Fruit and Ready Made Food
Fresh flowers, fruit and food can always be used as natural décor. I love to cook but spending ours in the kitchen before a party can be pretty exhausting so instead opt for catered or pre made foods such as salads and yummy desserts. You can easily get your tomatoes, onions and peppers pre-cut these days. Add those ingredients to your salad along with a yummy vinaigrette and you have a great way to fill up your table and your guests at the same time :0) I also love to use pre made desserts like cinnamon rolls, macaroons and croissants. Arrange them on a pretty platter and your good to go!
[tooltip text="Fresh flowers, fruit and food can always be used as natural décor"][/tooltip]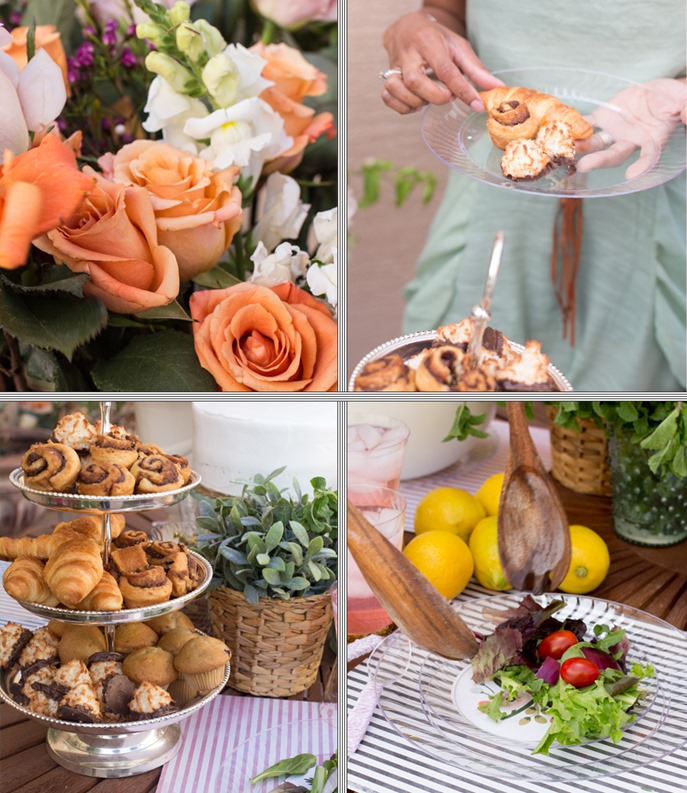 You can also pick fresh flowers from your garden or grocery store and give them a little pruning before you place them in a coordinating vase. I love that Chinet Cut Crystal is clear so it goes with just about EVERYTHING! Use fresh herbs and arrange them along with your food for a fresh garden look.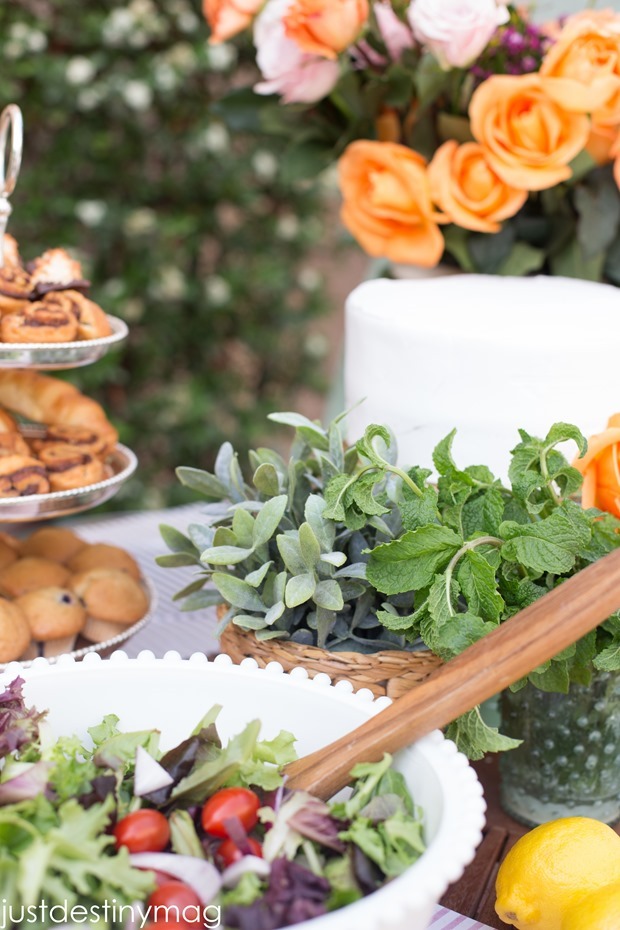 2.)Dress Up your Tableware
For a dramatic look, stack your Chinet crystal! This is a great way to add some fun details to your cups.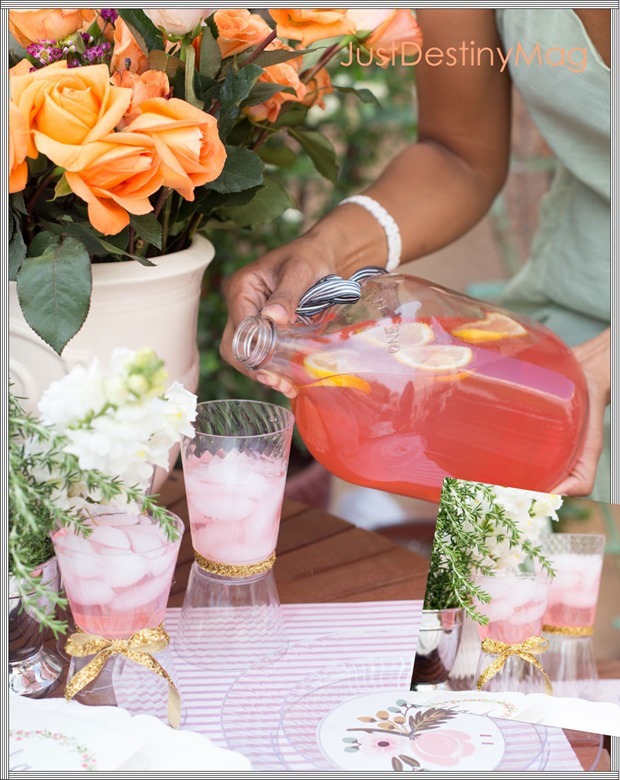 To recreate this look your going to need :
Ribbon, Cut Crystal Small or Large Cups, Hot Glue
Apply a generous amount of hot glue to the bottom of the cup, then stack on another cup. Hold together for 30 seconds and let it dry. Next apply a ribbon around the seam for a flawless look! Uses these for cups and stacked vases for your next party!!!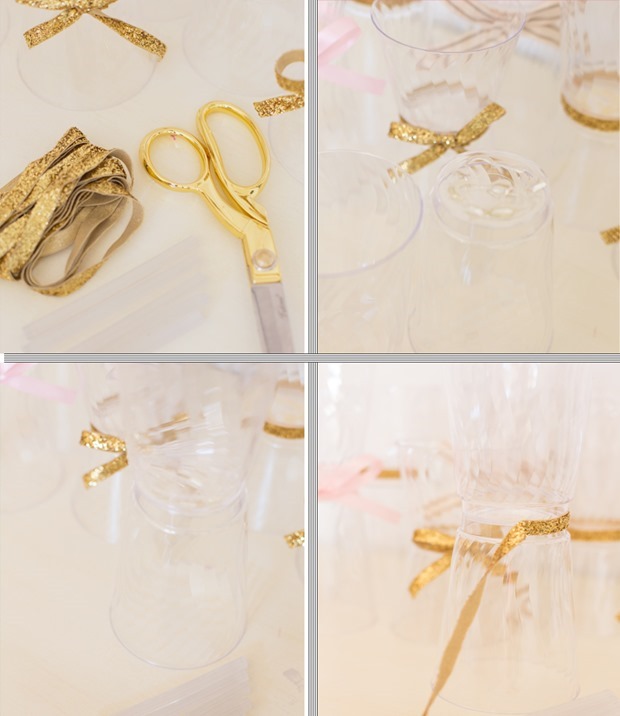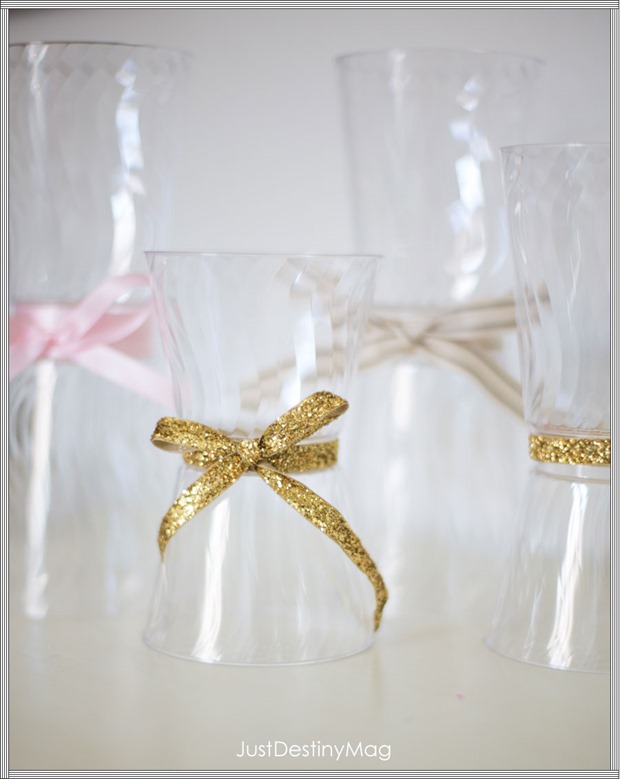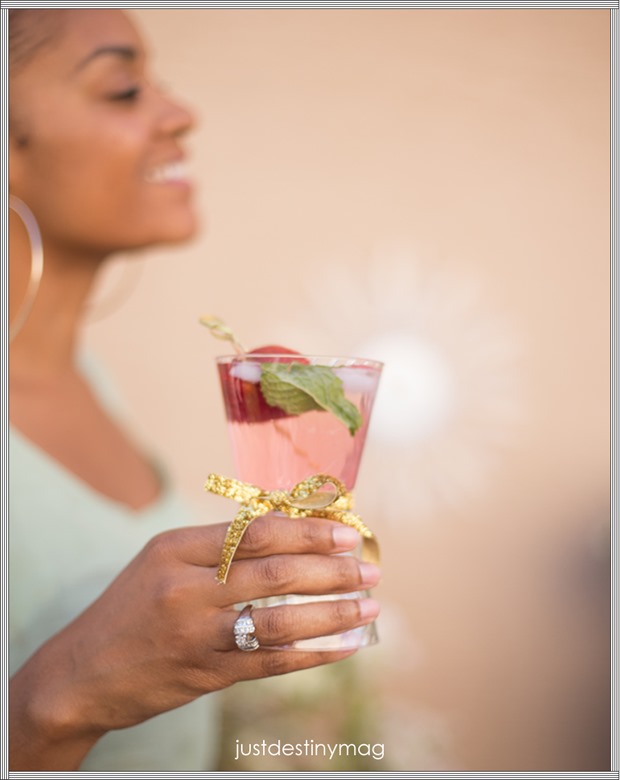 Another easy craft is to wrap your utensils in bakers twine. Simply start at the top of your spoon and wrap all the way down until completed! Hot glue the ends so it sticks!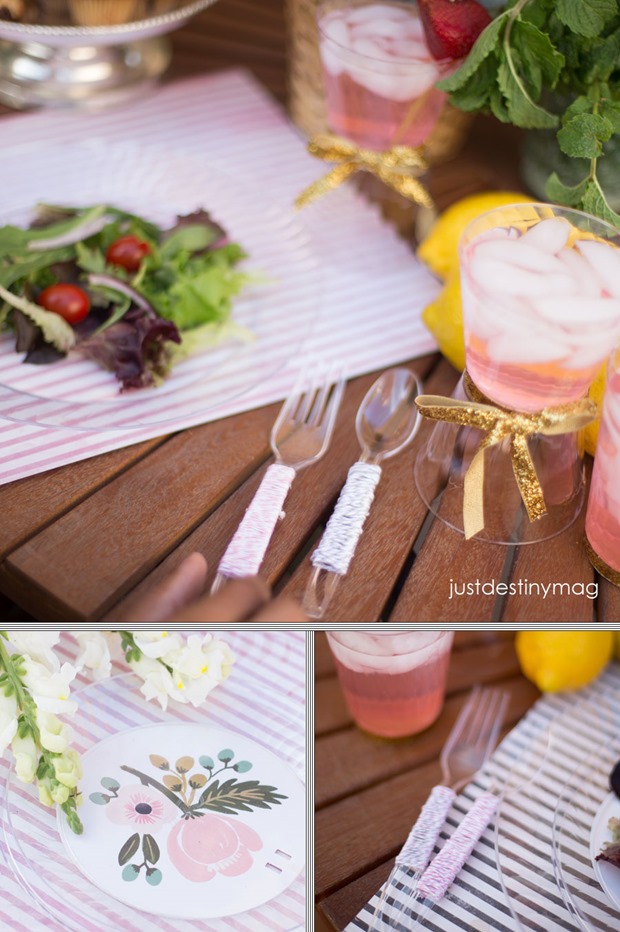 3.) Pre-Made Decorations
If you have some extra time, making decorations ahead of time a great way to add a special touch. I got a little carried away with this collection and it was so much fun. This sunburst wall décor is so easy to make!
Your going to need:
Two small Cut Crystal plates and cutlery, hot glue, wood circle, scrap book paper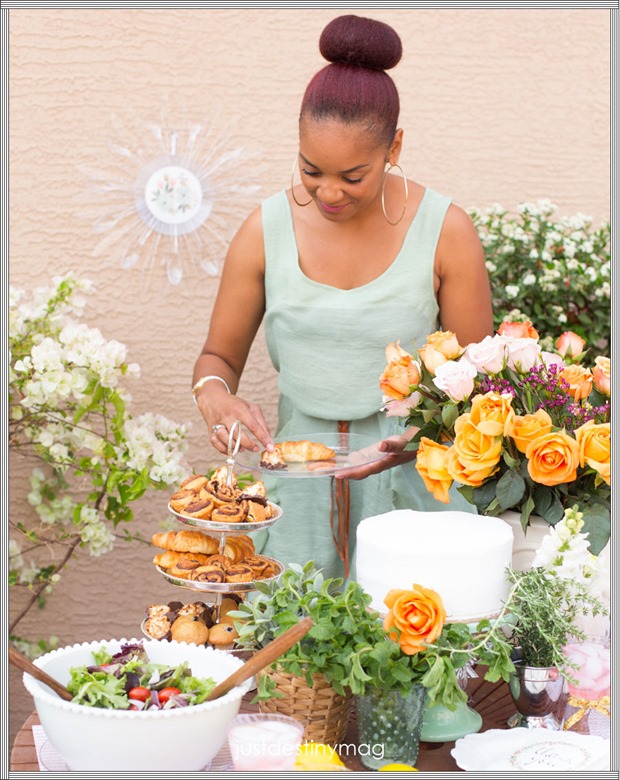 Simply start out by turning one of plates over so the bottom is exposed. Next place a cut to size piece of paper onto the plate and adhere with a small dot of hot glue. Then hot glue a wooden circle in the middle. Proceed to hot glue your spoon and fork all the way around and use your wooden circle as your guide. When your done let it completely dry. Then hot glue your second plate onto the back of the sunburst right side up. Hang it up and enjoy a beautiful party creation.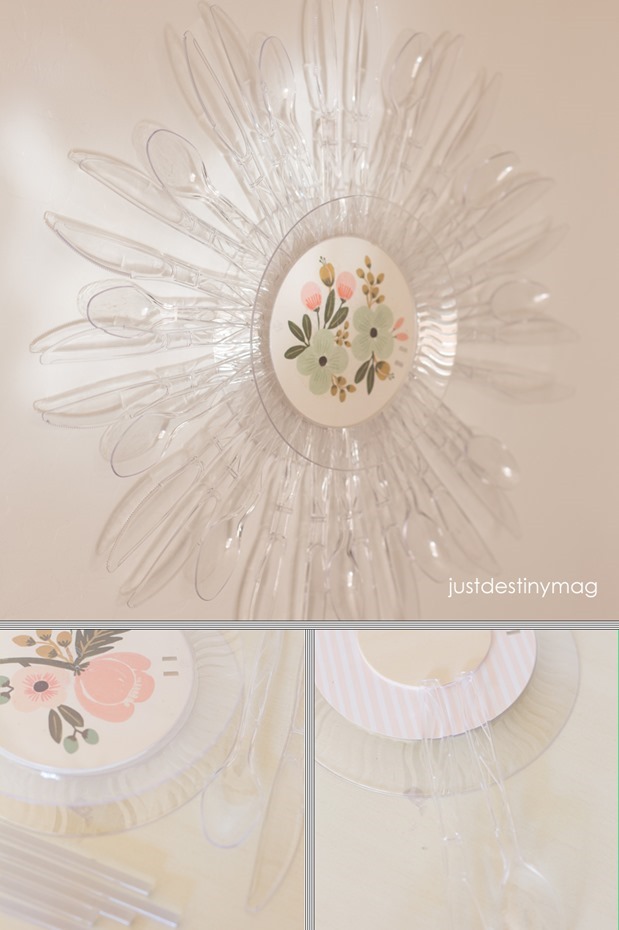 You can hang this on the wall at your next party or attach it to the back of a chair for some more added details!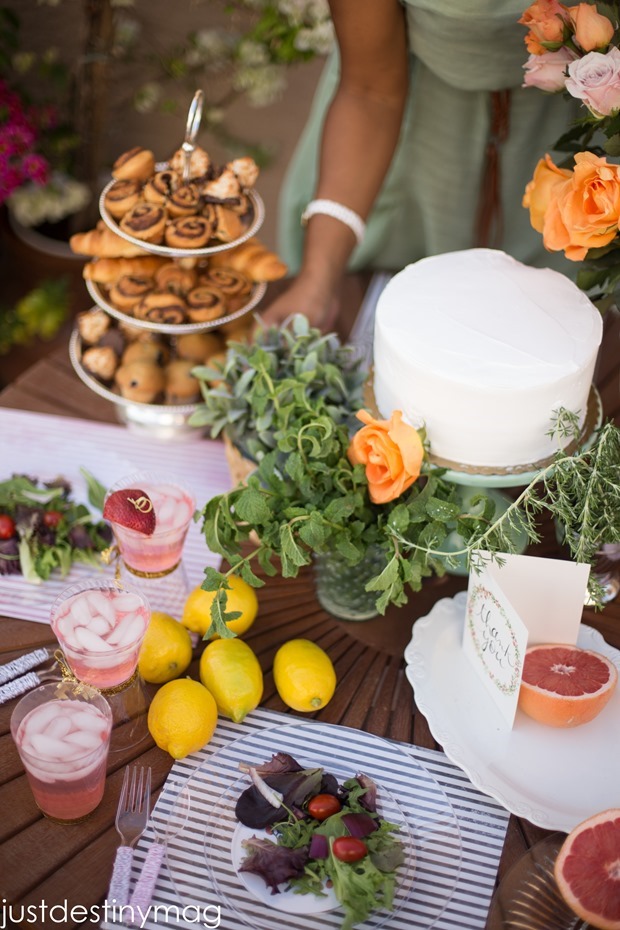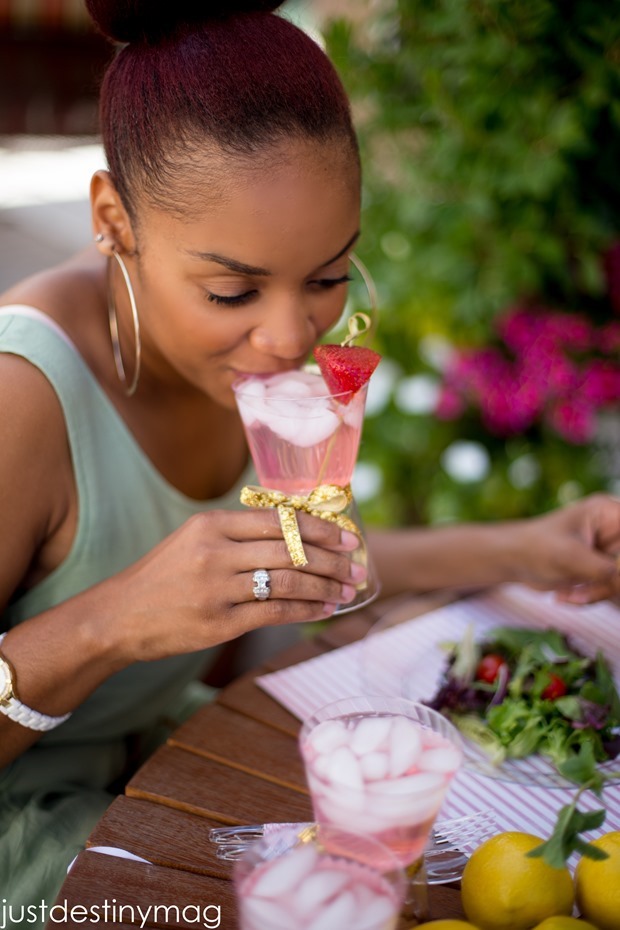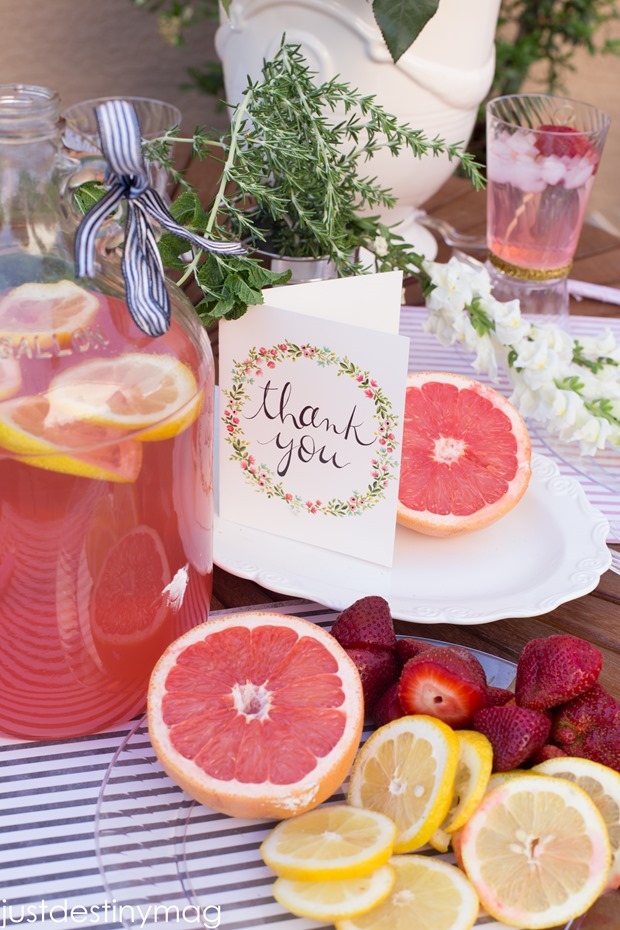 Tableware and Cutlery: My Chinet
Paper Goods: WeRMemory Keepers and Rifle Paper Company
Model: Tamarria
Giveaway
So would you guys love to have your very own stash of Cut Crystal from Chinet? Oh and what about a $100 dollar American Express gift card to get your Spring and Summer parties started right!
Carried Away Party Package includes:
2 packages Chinet Cut Crystal Dinner Plates
2 packages Chinet Cut Crystal Dessert Plates
2 packages Chinet Cut Crystal 14 oz. Cups
2 packages Chinet Cut Crystal 9 oz. Cups
1 package Chinet Cut Crystal Forks
1 package Chinet Cut Crystal Knives
1 package Chinet Cut Crystal Spoons
Enter in the Rafflecopter below for your chance to win; open to U.S. residents 18 and over. Thanks so much to the kind folks over at Chinet for letting us have so much fun with this! I cant wait for you guys to give it ago! Good Luck!
This post and giveaway is provided by Chinet and all opinions are mine.