So I finally got the ok from my hubby to start decorating the shared living room and dining room in our home! Oh you know I have been waiting for this DAY!!!! I've had an idea of what I wanted all along so I just can't wait to get started.
Check out some of my ideas via Olioboard….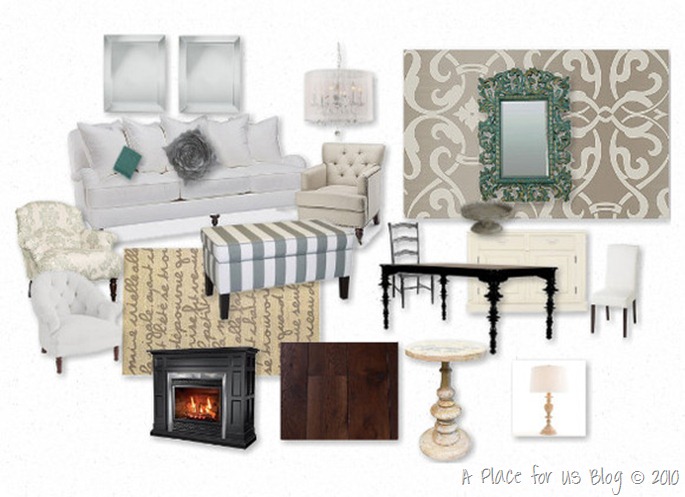 Can you kinda tell what direction I am headed? I really can't sum up my style in one or two words…and least not yet…lol! I love mixing and matching  and contrasting just like Candice Olson does! Shiny and Matte….Traditional and Modern…..Masculine and Feminine makes for a space that's comfy and inviting. Not sure what pop of color I want to bring into this room but I am loving aqua and gray right now…
Of course I already switched out my dirty carpet before we moved in and got some dark wood floors(which I am having a hard time keeping clean-any suggestions??)
I also would love to build a mantel for a fireplace or start off with one of those above on the oliboard and make it a little chunkier with some wood and a handy man:0)
Here are some photos that are also inspiring my space transformation……
BUT first we have to prime and paint and then wallpaper….booooooo…I just want to decorate!!!!