Hello Homelovers,
I have some updates on my little ones bedroom makeover today and it's all about the bed. I ordered a fabulous headboard and finished up her bedding too. I even got the rug I talked about here. Still not sure about that purchase…still gotta do a few more room glances to see if I'm sold:0)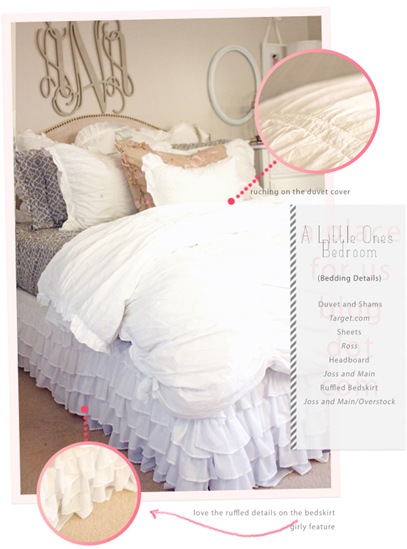 Her bed is basically a collection of Shabby Chic from Target and some other thrifty finds. Starting with with the duvet, I wanted something super girly and this white ruched detail was the perfect find. It's very similar to the Pottery Barn Hailey Collection at a fraction of the cost.
The bed skirt is another great find and is VERY similar to another Pottery Barn Kids item. This one cost me about 25.00. Nice! I ordered it last spring and have had no issues so far. I've seen these on Joss and Main and Overstock.com.
Her single cream and pink sham was a good will find. I have two of them and they're also from the Shabby Chic line.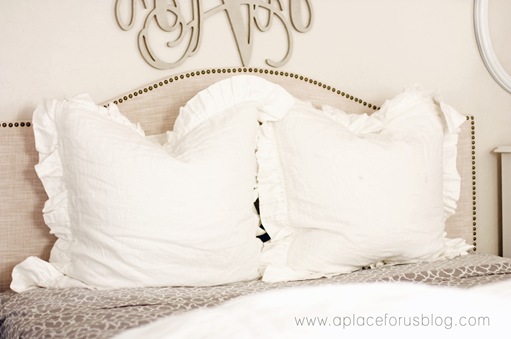 I also added these beautiful Pottery Barn linen shams. I had a set of three of them, but when I added all three I really couldn't see the bed anymore:0) So I just stuck with two. I heart these shams, they are super luscious and just so PRETTY!  I think I might add some to our bedroom!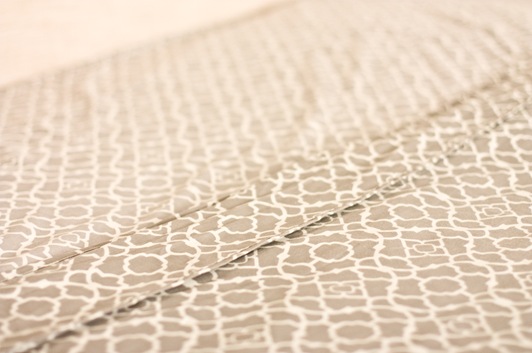 Her sheets were a BARGAIN  I picked up these at Ross for 8.00…for the entire SET! They're by Waverly and have held up pretty well in the wash. No tears or thinning yet. Now that I think about it I should have gotten a few sets!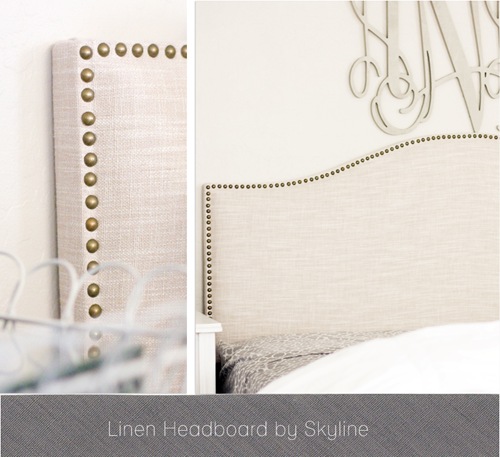 Her queen headboard comes from Joss and Main too and is apart of the Skyline collection. I've had a tufted version of this bed in my room for almost 5 years and it's wonderful. This color is linen talc and has a tiny bit of shimmer to it. I love the nail head trim as it really helps define the lines of the bed.
Read more about my little ones bedroom makeover HERE!
…………………………………………………………………
…………………………………………………………………………………………………………
If your looking for more inspiration join me on Pinterest. It's where I pin what I love and what I dream.