This post is sponsored and may contain affiliate links, please read my disclosure policy.
This post contain affiliate links to my favorite products just for you!
Hey friends!
Playing a little catch up as we head into November! I just pulled out all the kids winter clothes because it finally decided to get cold…sort of. It's a bit chilly in the morning and by the afternoon sweaters and jackets are off and we are burning up! But I can't complain. It's a great start to fall!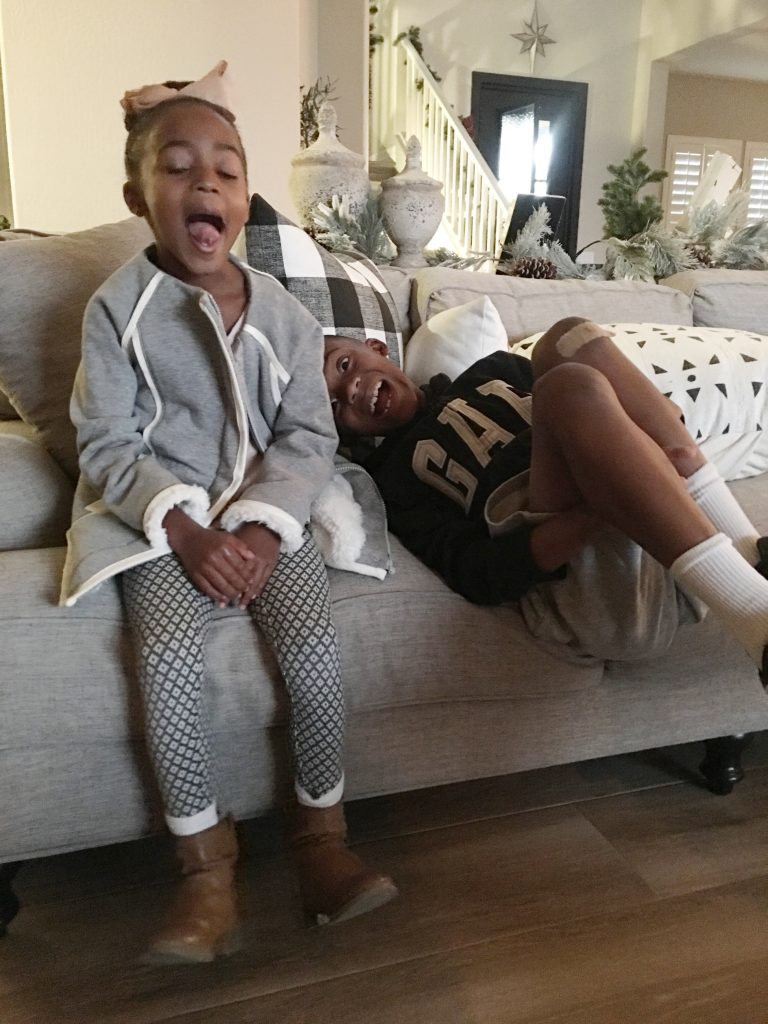 We are settling in our new home and I'm trying to knock out projects as I go! Big on my priority list is the kids closets, my mudroom and my office. I really wanted to make organization a priority in the new house! We have tons of storage spaces so I just need to make it a bit more functional.
For the kids closets I'm loving the Elfa shelving at The Container Store! I think it would be perfect for them. They have walk in closets with basic builder shelves but I think we could really turn it into something special!
The mudroom/second laundry room downstairs has beautiful floors but needs a place for everything to land! I've actually seen some pretty reasonable Etsy mudrooms online. I know right? I didn't even know that was a thing. They ship it right to you. Now I just need to see if someone near me is making them so I don't need to ship. haha!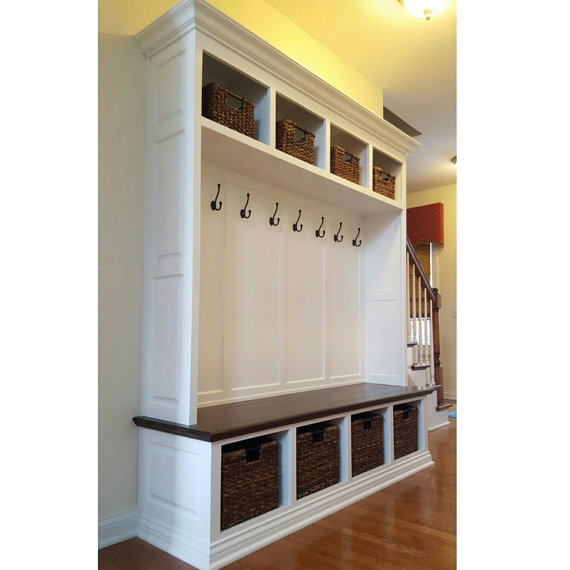 My office. Well you saw on Instagram what I want to do. I really do want to to do it! Plus I really want to order this beauty from Living Spaces. I need a place to lounge. I'm a lounger. I work and lounge at the same time so I figured why not throw a blush sofa into the mix! But I still need to figure out the configuration of it all.
Oh we got a new door. That was something that was big on the list. I love this door friends. It's AMAZING! For those who asked we went through a local company First Impressions Security Doors. It's just gorgeous. I love the security door at my old house but this one combines both! The glass gives you privacy and also opens up so you can let the fresh air in. Perfect for this time of year!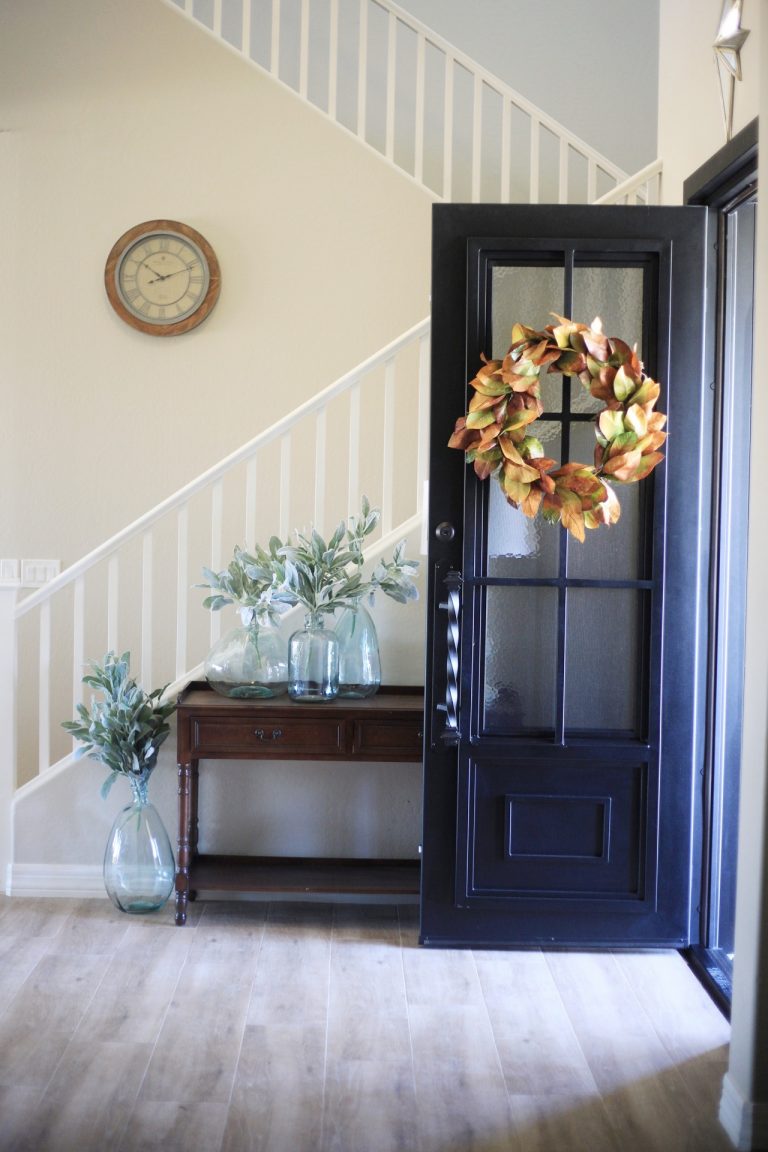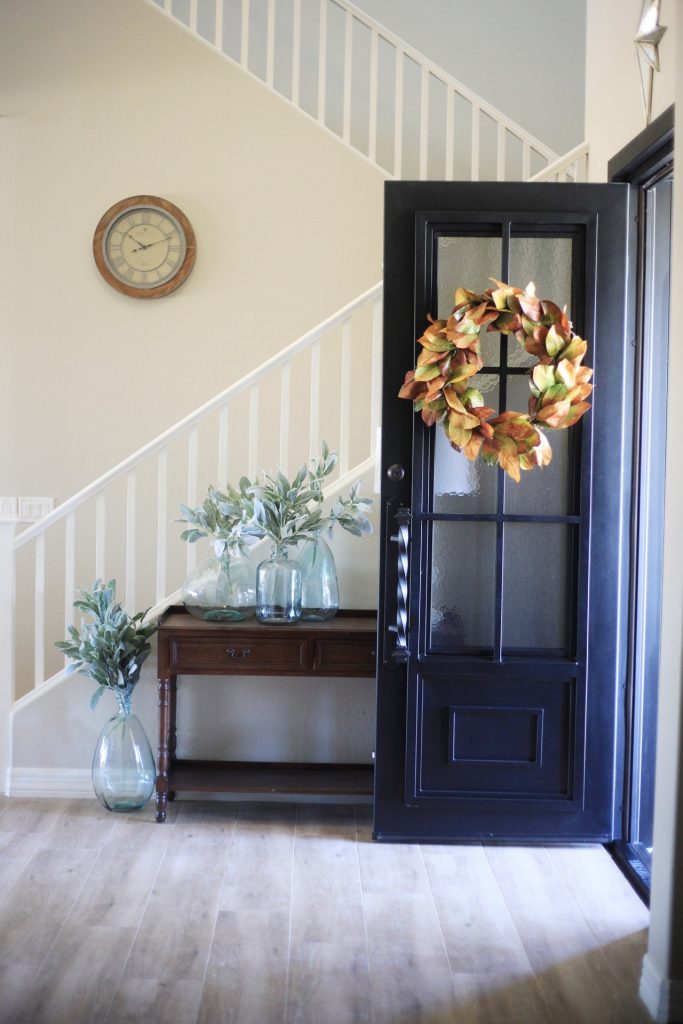 I started decorating for Christmas. Loving plaid this year again! Buffalo check with a some classic tartan patterns is giving me all the heart eyes! Did you see our Michaels Tree?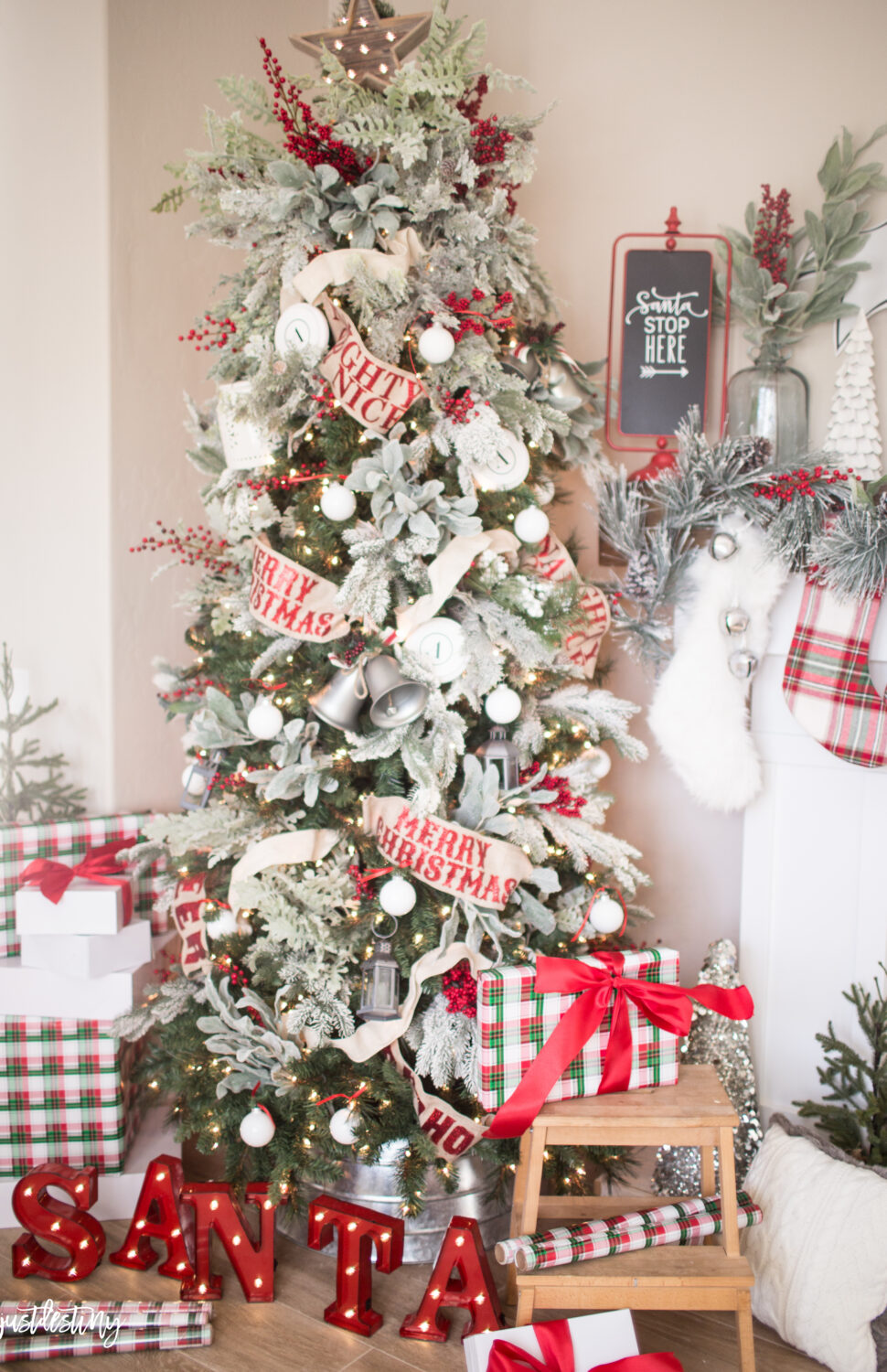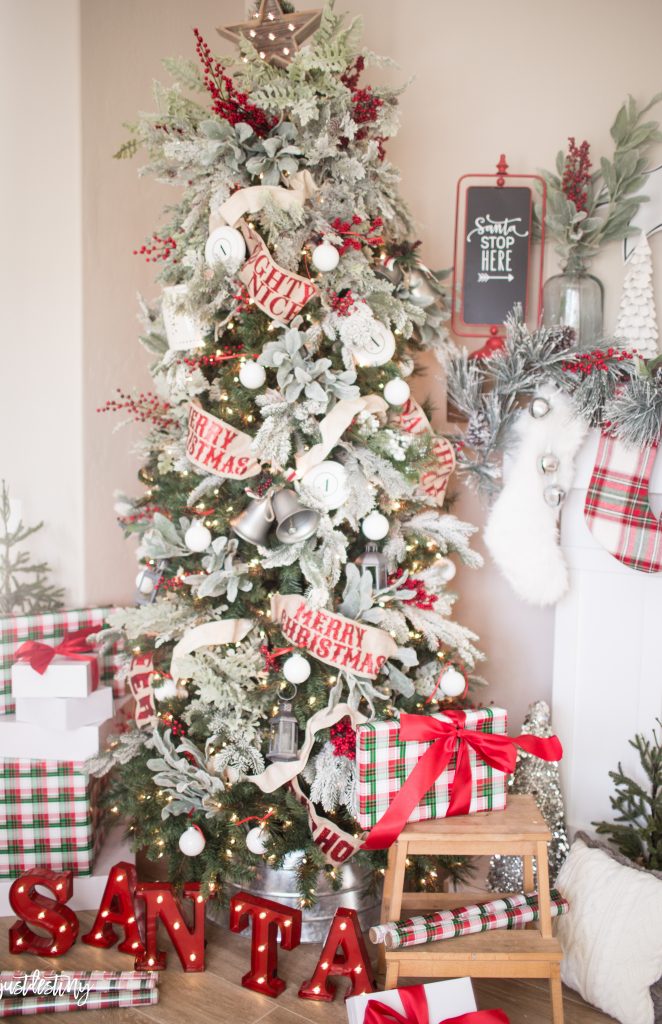 and our stairs? All from Michaels!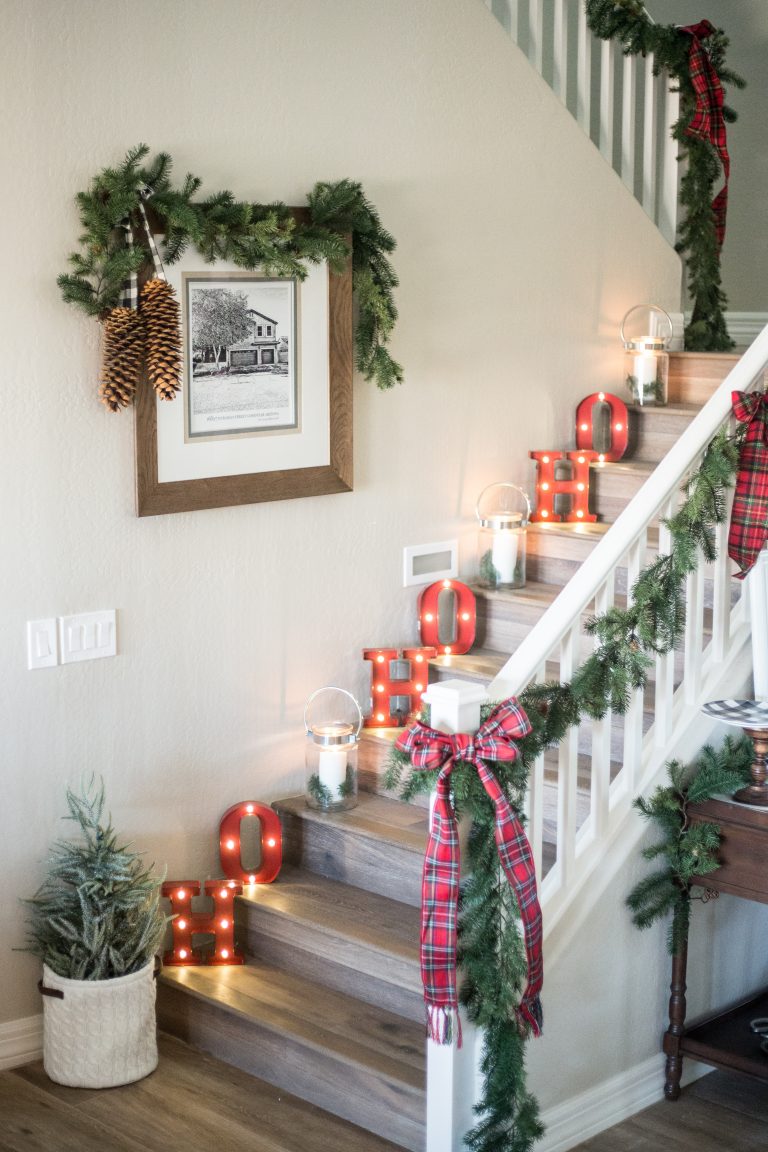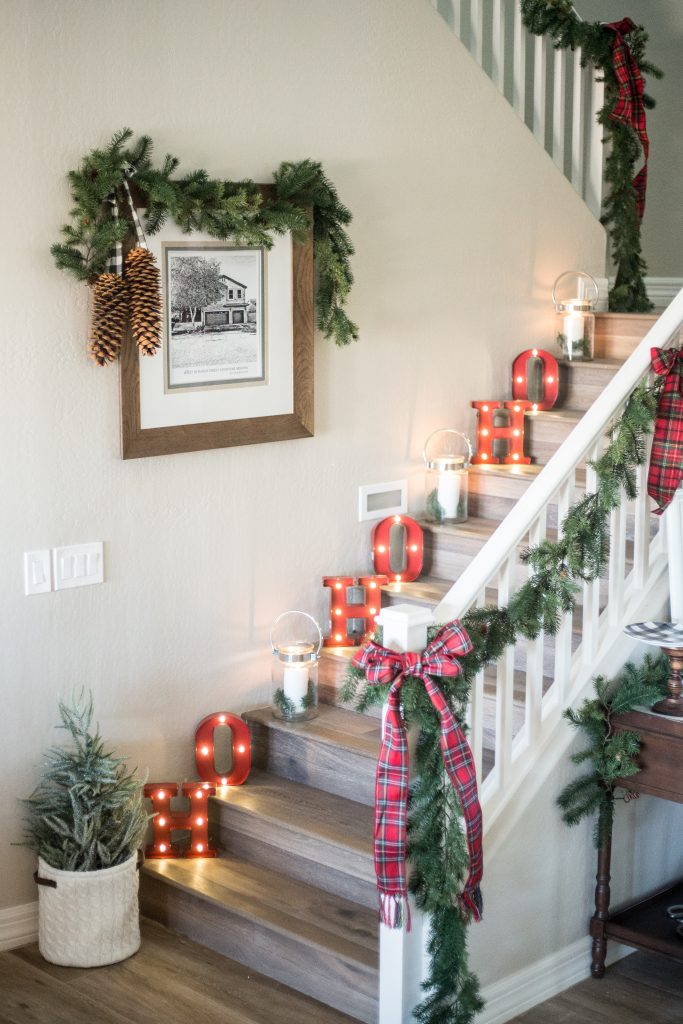 I ordered two pillows from Sew and Cloth and omg! I need to order two more!!!!! Mud cloth seems to be the perfect fabric for me. Off white, slightly rustic but the look screams cozy and warn. Make sure you check out Brooke's shop. You will be addicted!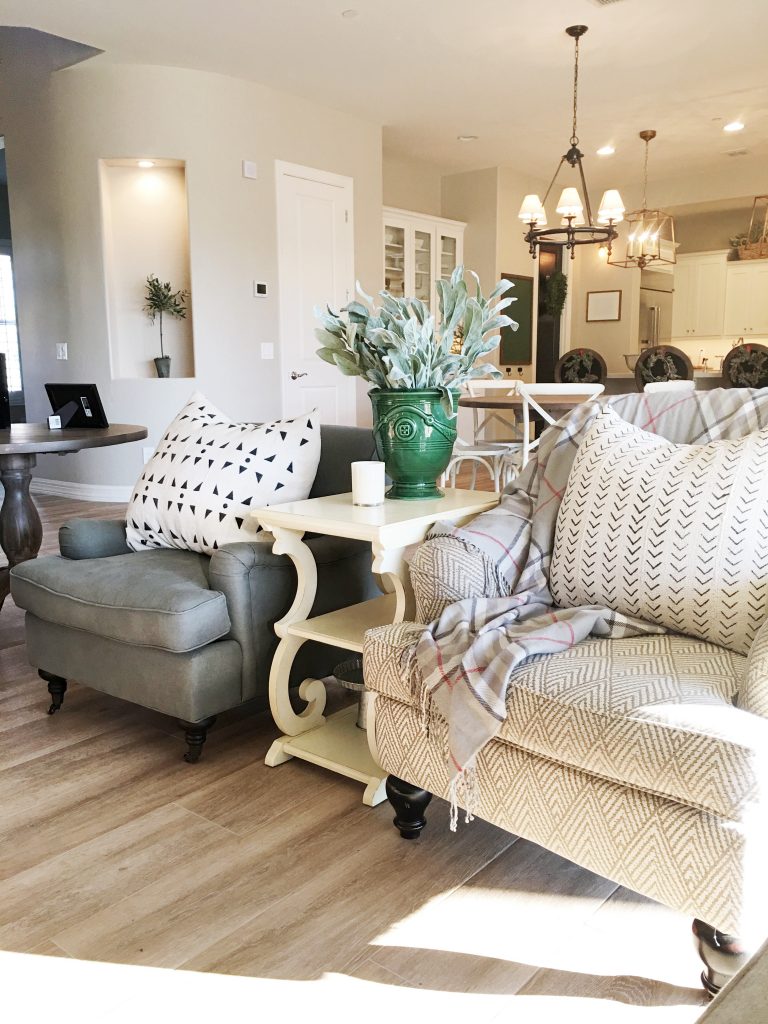 We also ordered two lounge chairs from Crate and Barrel to replace the two you just saw. Remember we are loungers…haha. I opted for a cream color to off set the gray sofa's. I actually wanted cream sofa's but that story is for another day. Because the fabric we choose it special order, we wont be getting them until January/February. Darn you special order.……
I also went ahead and order the kids Christmas Pajamas! Got them from here.They were on sale so I had them shipped to me. I always wait until the last minute! haha! good to have this done. But then I went back to the website and I want all the pajamas. The mama bear and papa bear and lil bear ones are so cute!! Do you guys do Christmas pajamas? It's one of our favorite traditions!
Now about those Christmas cardsssssssss…lol! I need to get those out!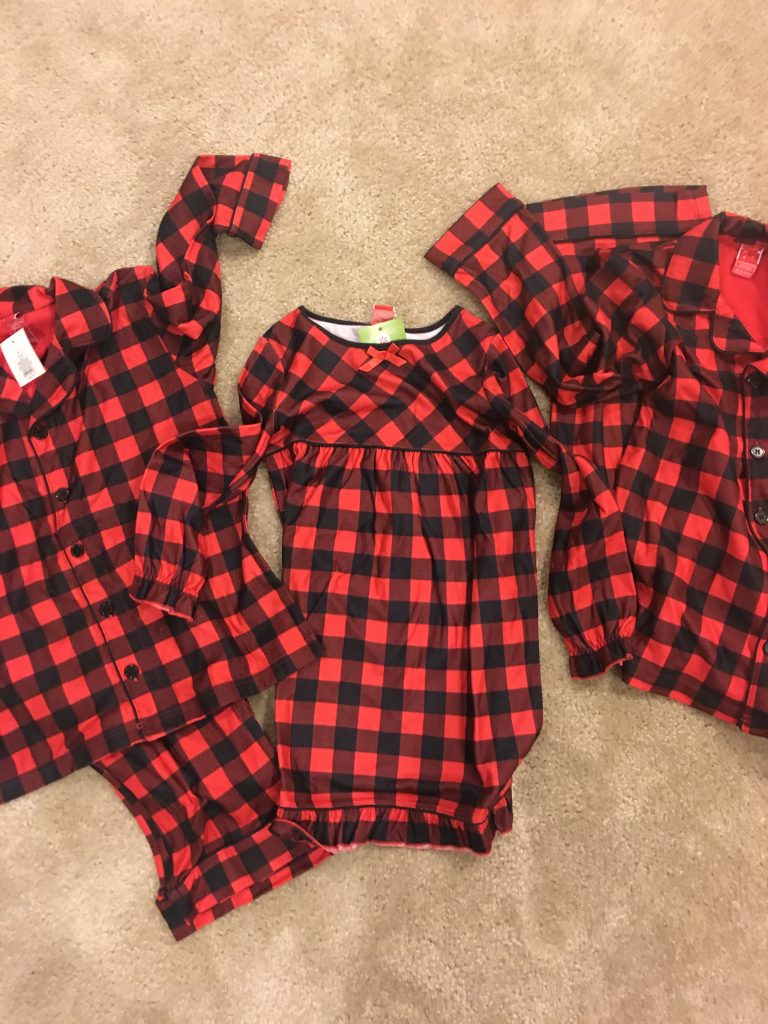 So that's all for now! Hope you all aren't keeping too busy right now. Slow down and enjoy the holidays! It really is the most wonderful time of the year!