This post is brought to you by Husky Tools but of course all opinions are 100% mine!
If you are a naughty last minute shopper and are looking for a simple last minute stocking stuffers, then look no further. Head on over to your local Home Depot (I bet it won't be as crowded as some other stores) and pick  up these amazing Husky Gift Sets all for under 20 bucks!!! Most are about 15 and some are even 10 dollars…..I mean check them out….
I received this amazing set of Handle Driver Set  from Husky (retails for 9.98)……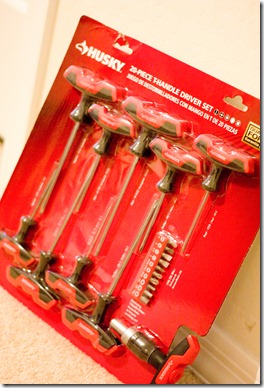 and I was so excited to finally have a small tool set for all of those little house projects and Christmas presents that need to be put together. These Husky sets are perfect for all the battery operated toys your wee ones will be getting or the fun electronic toys for the grown up kids;0)  Reggie and I used it for a couple of different things….here we are putting the final touches on our ceiling fan in our guest room. We love the fact that it actually has a handle. Such a simple feature makes it so much easier to maneuver when your in tight little spaces!
We also used this set to put together this BIG BOY!!!!!……..the most wanted item on some little ones wish list:0)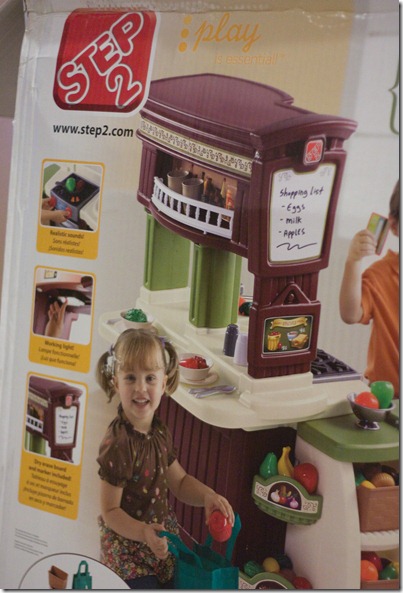 This tool set came with 5 different lengths for a Phillips head so it was just perfect for getting in tight spaces, odd corners and putting in the gazillion screws that came along with it! Reggie called it a life saver;0) and all though the kitchen cam with a little itty bitty screwdriver…we knew this set would be perfect for finishing the job:0)
Between the two of us and our T-Handle Screwdriver Set we got done in about 45 minutes…and if you have ever had to put one of these together then you know, that's pretty FAST!
Check out it out in action……
So if your looking for a very practical gift for you hubby, wifey, brother, sister, aunt or uncle, I really think this is the perfect gift to give and get! I should know I picked up 16 sets!…ok not 16 but I did pick up 3:0)!  Enjoy and wishing you all the Merriest Christmas!