This post is brought to you by Command Brand Outdoor Hooks . All opinions are mine.
So yeah, we just put up lights last week! My friend on Facebook just put up her tree this week. Raise your hand if you're a last minute decorator? Well as we were racking our brain on what to do to the front of the house Command Brand asked me to try out some of their new outdoor hooks! So I decide to dress up of front door with a super cute double wreath snowman.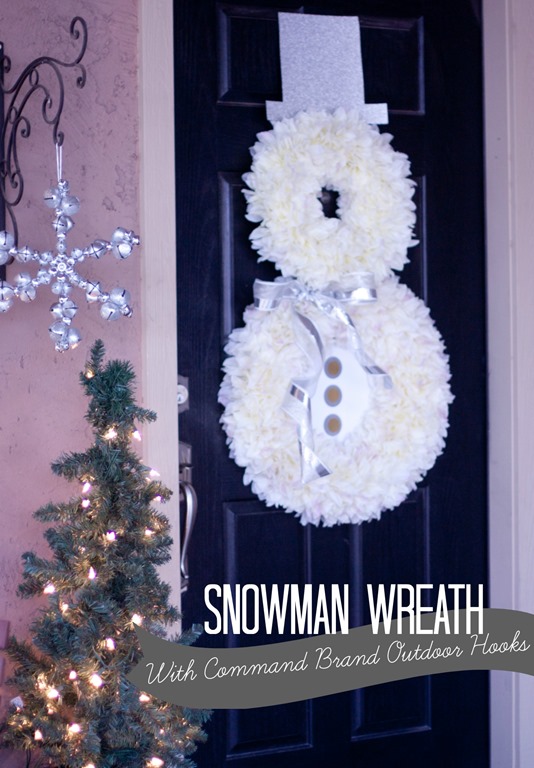 I had a box full of goodies to choose from but ended up using these clear hooks for my project because they were the perfect size for both of the wreaths.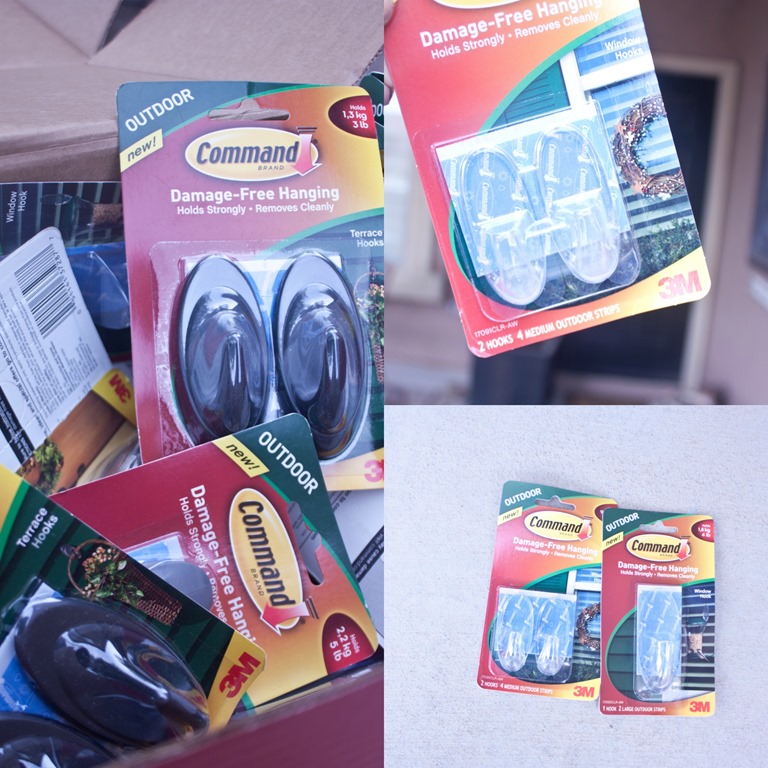 They are super easy to apply. All you do is stick the blue side on the back of the clip, then peel off the black side and adhere it to the door or whatever surface you choose! Oh and if you mess up all you do is pull down the little tab and it comes of clean and clear. I may have messed up once or twice! ha. Nice to leave things damage free. My hubby appreciates that.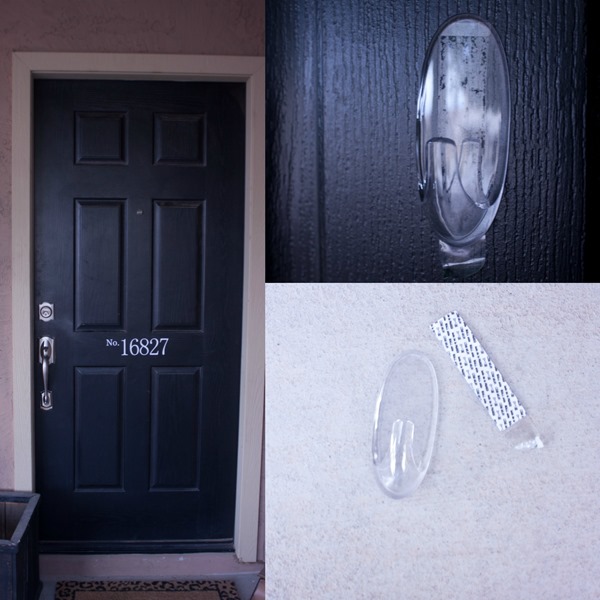 I had these beautiful wreaths I picked up on clearance a couple of seasons ago and thought they would be a great snowy base, even though they were flowers. I places the larger one on the bottom and the smaller one o the top. I left it open in the middle so I could still see out of the peep hole:0)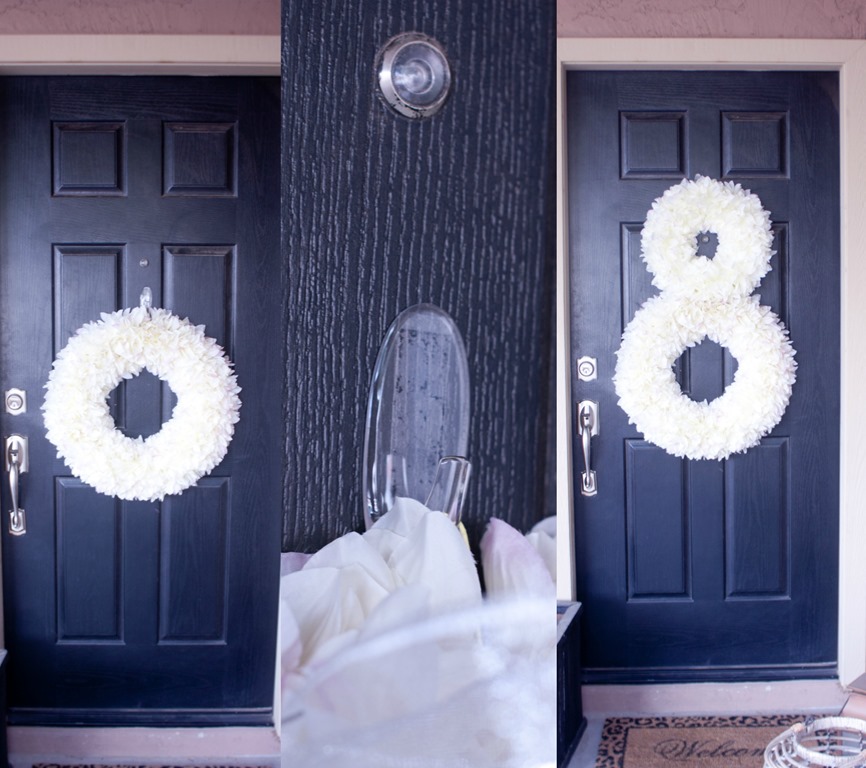 Then I added some white paper to the back with polka dot buttons you can get from House of Smiths Designs. I also added a little ribbon for the scarf and a glittery snowman hat. I think he looks super cute!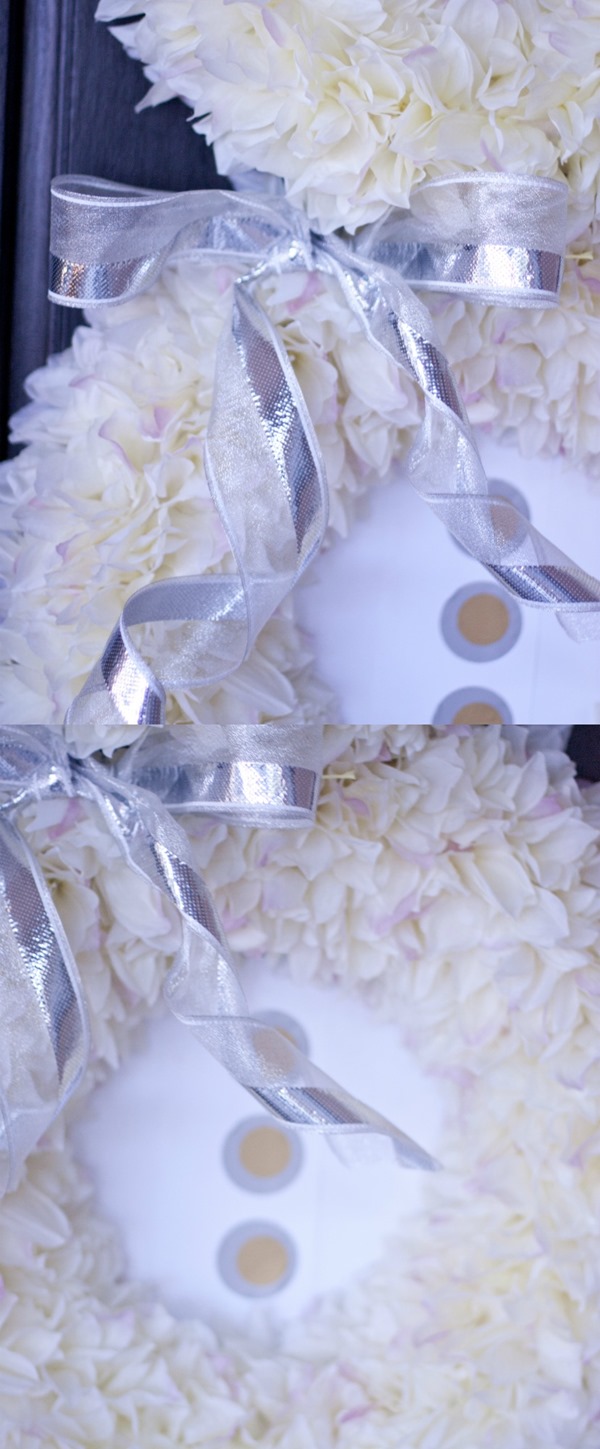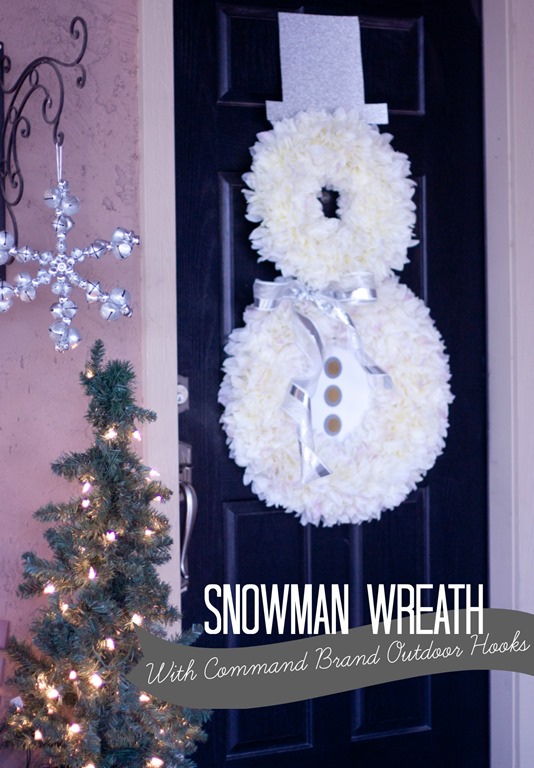 We also decided to use the hooks on our courtyard wall to hold our prelit garland! It was the same process as before! You should definitely read the instructions given to you by Command Brand on the back of the packages if you are hanging anything super heavy because it might need more support! Or if you are concerned about the surface. The most important part about these hooks is to wait about and hour before you hang anything on them so that they stick correctly!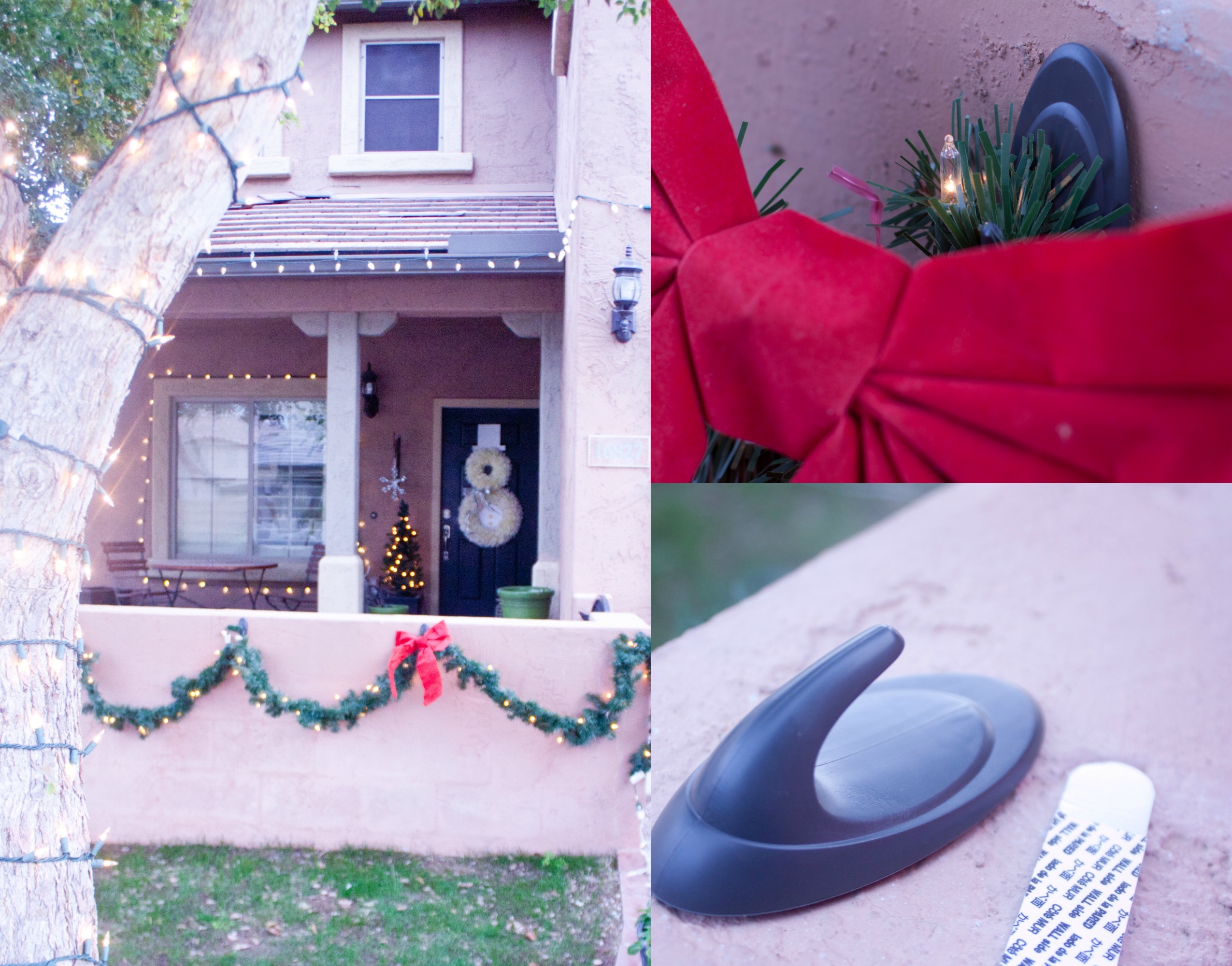 John Storms within the post: http://command.com/holidaylights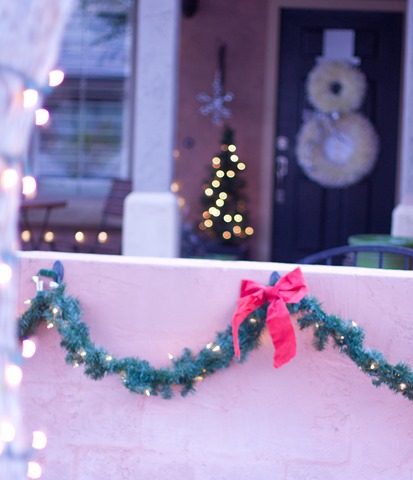 If your looking for more inspiration for your Outdoor Christmas décor you can check out this video with expert Jon Storms that shows you how to deck your house OUT this year! If your crazy about your Christmas lights then it's a must see! So many great ideas. I think I'm going to try some Christmas trees and snowflakes!
Check out Command Brand all over the net!