If your looking for large craft letters that won't break the bank, I have a great source for you and it happens to be a great cause!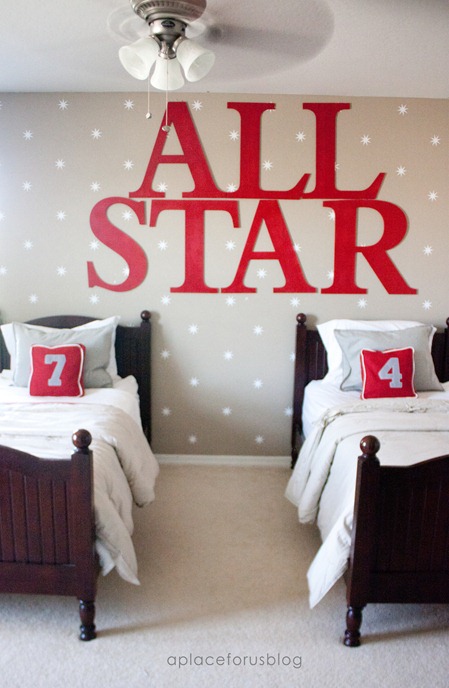 Yesterday you saw my starry wall reveal and I'm sure you couldn't help but notice those large red letters0) I always do research before I start decorating any room. So when I saw this inspiration picture from R&H baby, I was on the hunt for some large letters that would give me a similar look without the big price tag.
I came across a shop called Build-A-Cross! It's a company that specializes in wood crosses, letters, numbers and frames and what I LOVE the most is that ALL of the products are handmade by the men of Freedom Challenge, a faith-based discipleship program dedicated to helping those with drug & alcohol addiction and leading them to Christ:0) 100% of the proceeds goes to Freedom Challenge Ministries. Win Win!
The items where shipped the NEXT day and arrived a couple of days later in perfect condition. I busted out some red Valspar paint from LOWE's and went to work!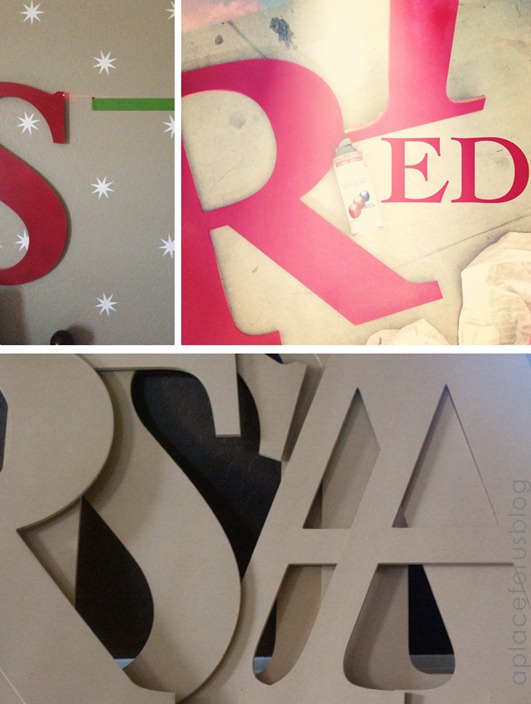 After the paint dried I used some frog tape and a laser leveler to hang up the letters on the wall. They all came with keyholes so it was a really simple installation. You don't need to worry about the weight either, they're super light.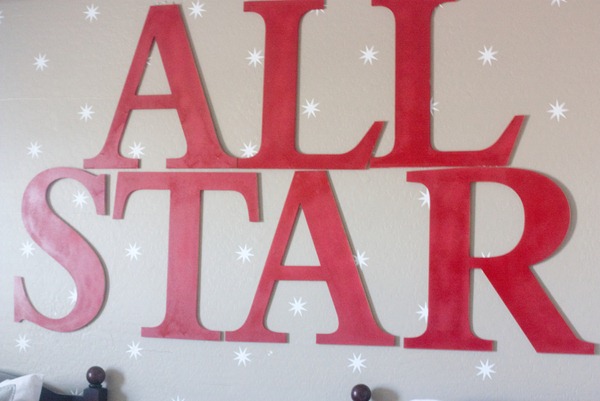 I will definitely be using them again in the future!! I ended up going with a 24 in captial letter in Times…look here for even more options!
Linking up here…Chef in Training, Snap,LilLuna, Southern Lovley, 36th Avenue