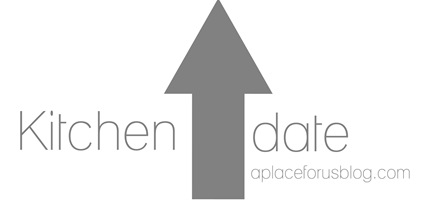 The kitchen is coming along quit nicely! If I do say so myselfffa. The kitchen cabinets are all painted! WUUU!! That only took um…525,600 minutes.
I have lots and lots of touching up to do, but that's the fun part!( mmmhmmm deep eye roll)  In the mean time here's the progress I've made so far.
I also installed beadboard wallpaper along the top of the cabinets and the pantry wall. I plan on getting a new/old door to add that rustic charm to the space.
Curtains haven't been installed yet. Just taking them for a test ride. But they look great. I also have a new light fixture for above the sink coming thanks to my friends at Arcadian Lighting!!
I want to install a backsplash using good ole 3×6 subway tiles. I wouldn't mind going traditional.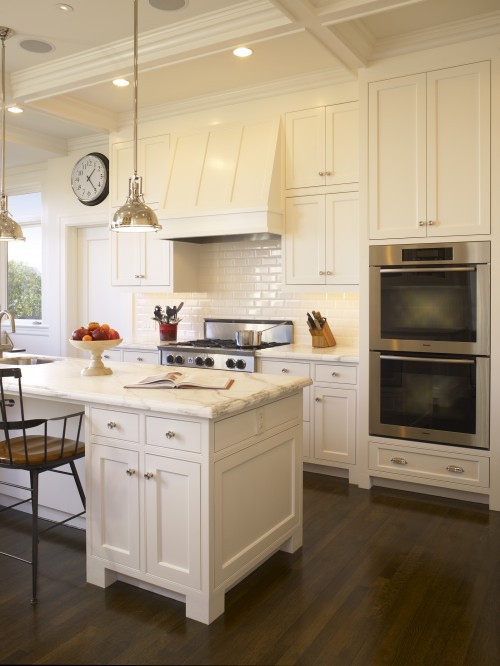 But I would love to add a gray or brown grout! I ADORE the contrast it gives. I'm such a sucker for contrast:0)
Or go a different pattern all together. Herringbone..what what!
BEFORE the questions start to come (cause I can read your mind) I promise to have more details on how I painted the cabinets. installing beadboard wallpaper( pantry wall and above the cabinets) adding detail to the island and even picking out hardware coming up! Those are long over due! So hold tight!