Kid Friendly Drinks – Grape Juice with Frozen Grapes
This post is sponsored and may contain affiliate links, please read my disclosure policy.
Summer is fast approaching and with that means hot weather. Here in Phoenix hot is HOT.I'm talking about 120 degrees worth of hot. Like you can't go outside until 6pm, hot. The kind of hot that makes you think, I wonder if there is away to remove my skin kind of hot. ha! Seriously. It's hot. So while I'm trying to keep myself cool, it's also up to me to keep my babies cool too! So here is a super kid friendly drink with a fun twist! We used our frozen grapes as our ice cubes and the kids loved it! My kids don't drink soda, so the ginger ale is like THE BEST THING EVER to them. Next time I might actually let them help me make it….lol! All you need is a couple of ingredients to make this fun concoction.
Ready, set, MAKE!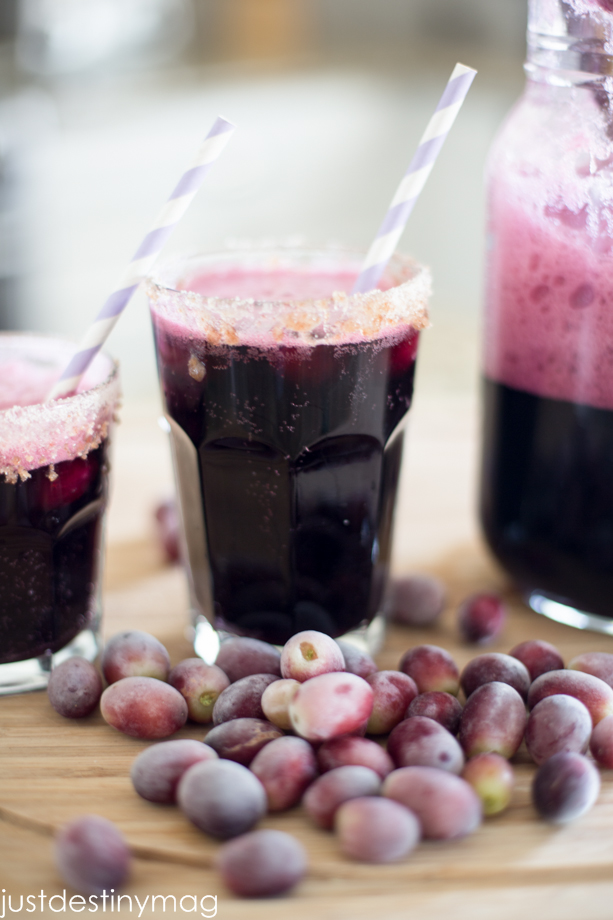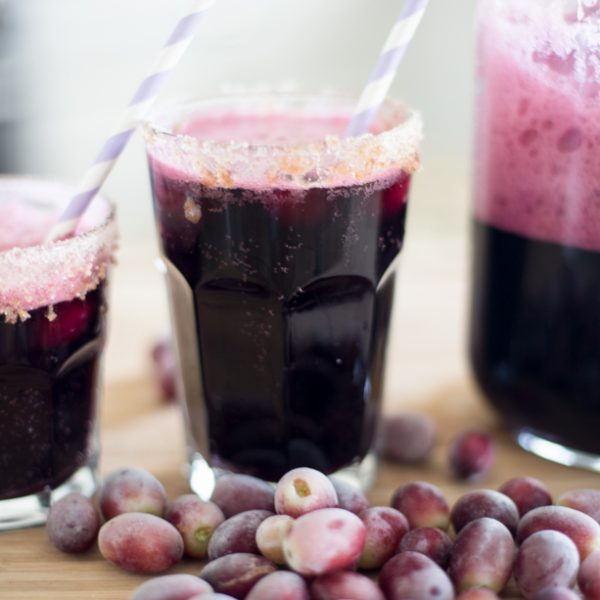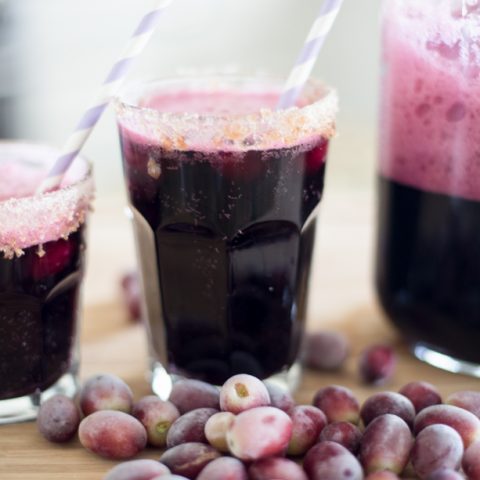 Grape Juice with Frozen Grapes
A delicious kid friendly summer drink that is "full" of grape flavor!
Ingredients
1 6 ounce frozen grape juice concentrate thawed.
2 cups of cold water
1 12 ounce can ginger ale chilled
Frozen grapes
Instructions
Open the grape juice concentrate and empty into a clean pithcer (1 1/2 quarts)
Pour the 2 cups of cold water into the pitcher
Pour the 1 can of ginger ale into the pitcher
Stir gently with a spoon
Place frozen grapes into the glass.
Pour juice over ice and enjoy!
Notes
Great tip - For extra fun add a sugar trim using graduated sugar and add a fun straw!

Adapted from Pillsbury Kids Cookbook
Nutrition Information:
Serving Size: 1 grams
Amount Per Serving: Unsaturated Fat: 0g
Here's another fun drink to get your summer going!