With fall and winter fast approaching, I'm finding myself indoors these days trying to make my
home a little more cozy. One of the easiest ways to spruce up your home during the colder days is to use paint! You could easily paint a new piece of furniture in the garage, build that chalkboard you've wanted for the kids room or even try a bold painted wall.This year I've been working on my master bedroom. I started off with a grand vision of monochromatic colors, beautiful lighting and a cozy seating area. I also mentioned that I would be working on my hubbies office space as well! We all know that I have the office downstairs. Since I'm a stay at home mom I thought it was only fit that I got my own "work" space since we had the room:0) But when my hubby expressed the need for his own little space to pay bills, download music and do research, we both agreed our bedroom would be a great spot. So with a great starter desk a simple color blocking idea and a couple of rolls of ScotchBlue™ Painter's Tape for Multi-Surface with Advanced Edge-Lock™ Paint Line Protector (2093EL) I got right to work.
[line]Isolated Stripe[line]
To recreate this isolated stripe with coordinating shelf, I used on my wall you're going to need:
Paint, Brush and Roller
Pencil
Laser Leveler
Shelf and hardware (optional)
1.Simply measure off the width of the stripe that you want ( pictured below 18 inches) and taped off the lines. To make sure your lines are straight use a laser leveler or a leveler to check for straightness. Use your finger to make your tape is set firmly against the wall.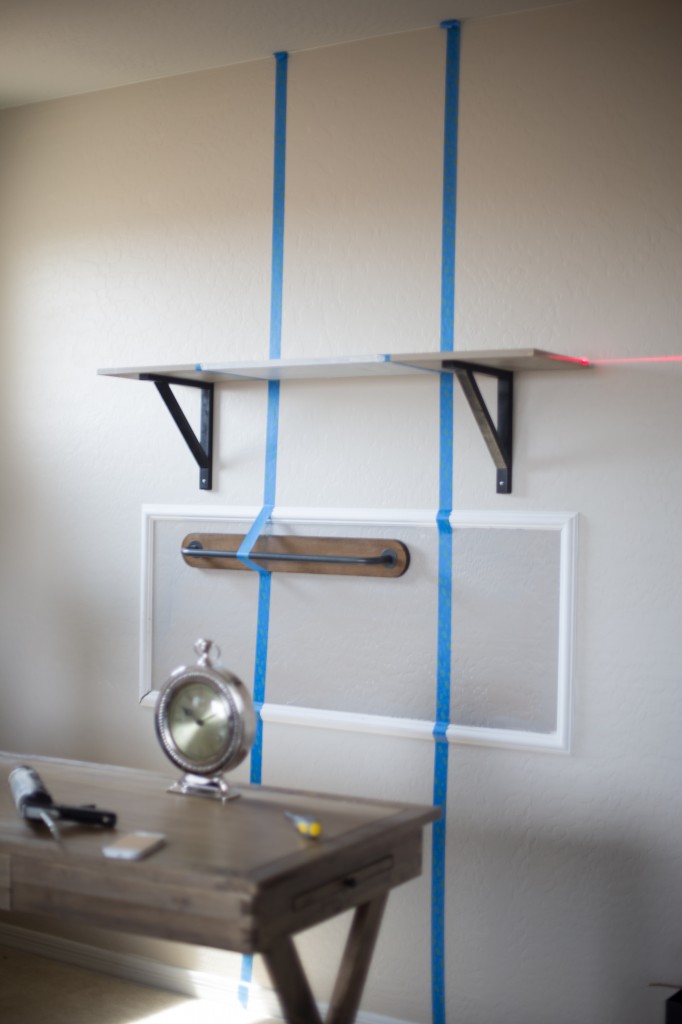 2. For the most professional lines, I recommended sealing the edge of with the basecoat color before you put on the top coat. Allow it to dry.
3.Next take your brush and put a small amount of paint on the brush and begin to paint the edges.Painting with a brush makes for shaper lines because you can control the amount of paint a lot better.Use a roller for the larger areas.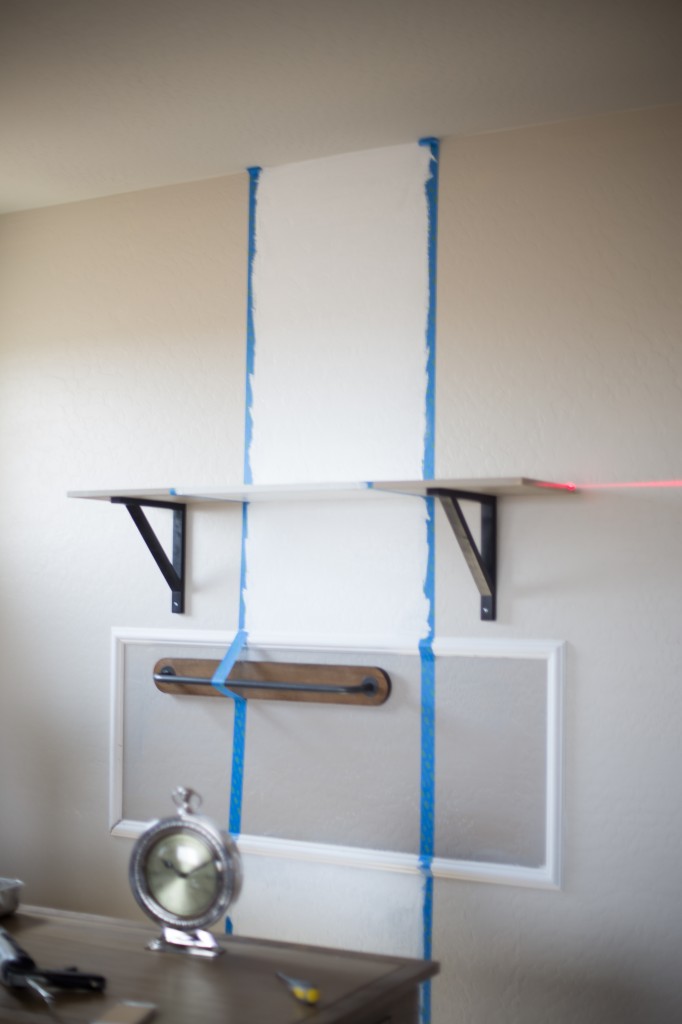 3.Once you're done painting wait for the paint to dry slightly and remove immediately for best results.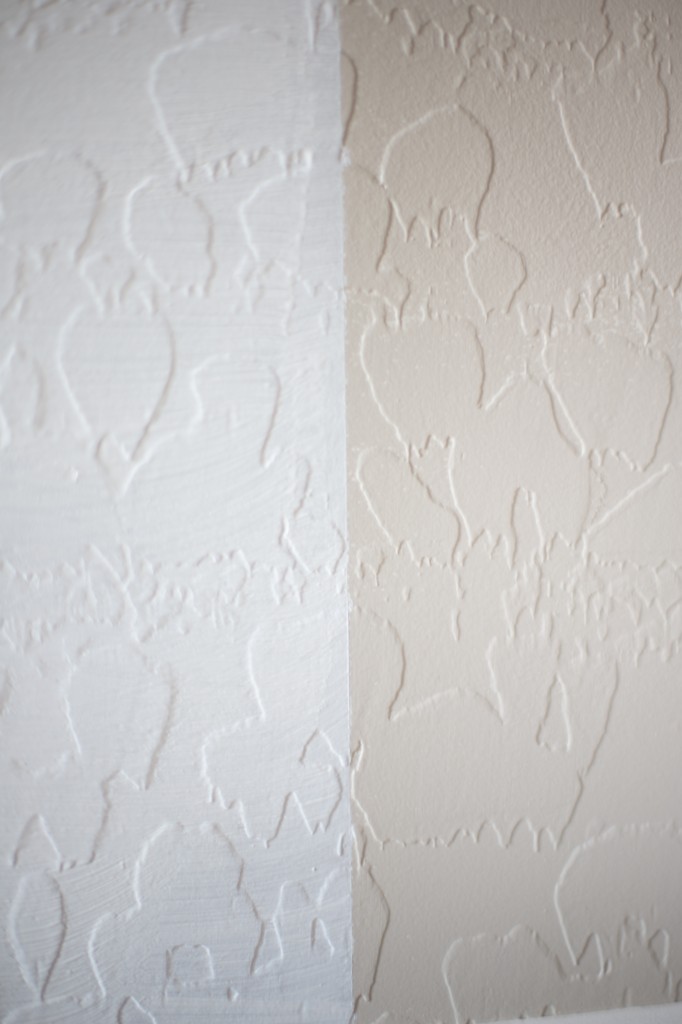 4.If you're adding a shelf to your area like I did. Use the same measurements you used on the wall to make a continuous stripe all the way down. Use ScotchBlue™ Painter's Tape and press firmly. Use a brush to fill in the area. Remove tape immediately and let it dry.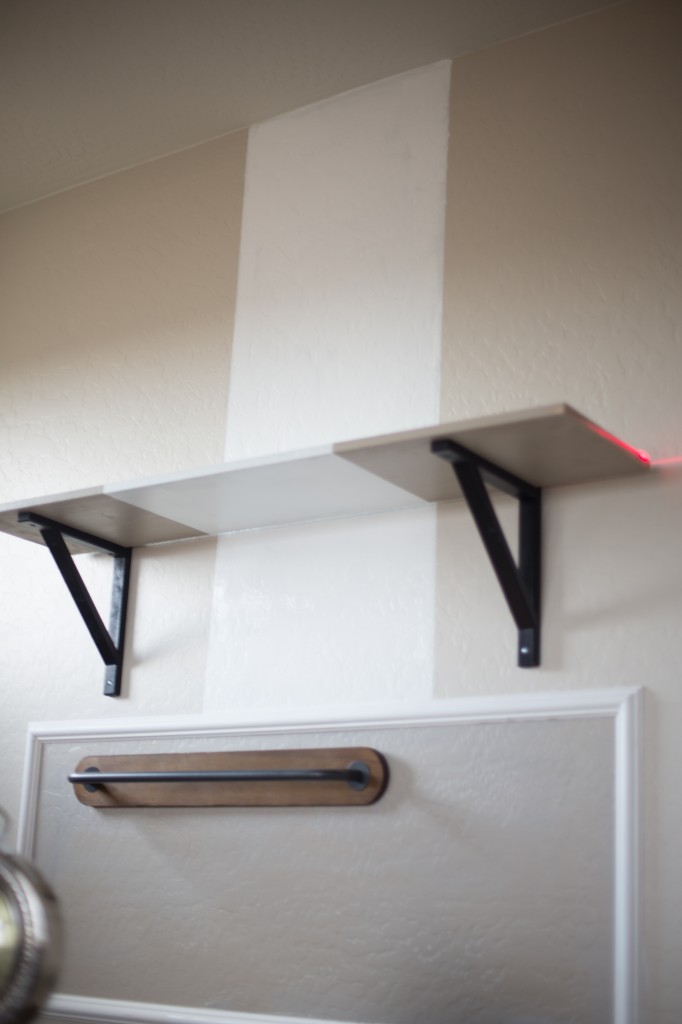 5. Match up the lines and attach the shelf to finish the look.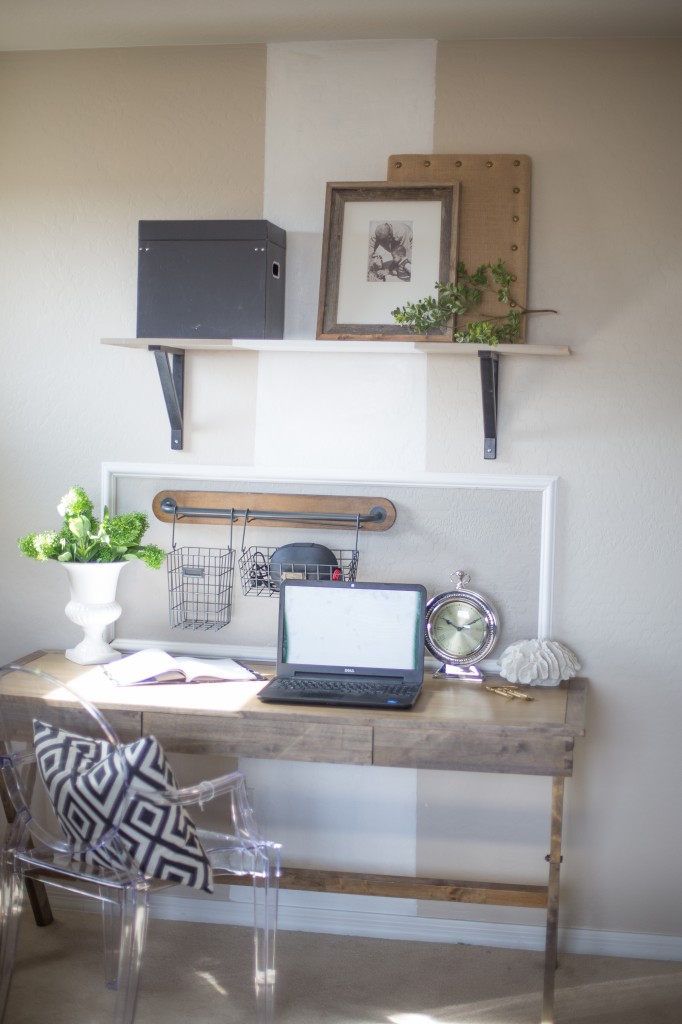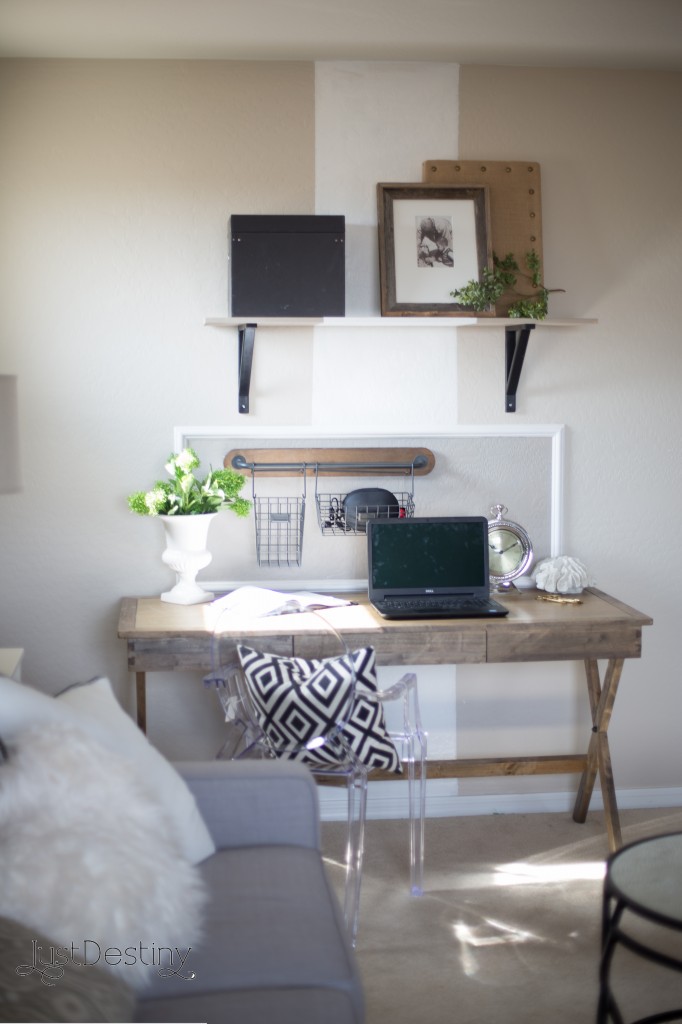 It's such and EASY project! Something that can be done in one afternoon.
[line]
Enter the Home of ScotchBlue™ Painter's Tape Contest at www.scotchblue.com/homecontest October 1 through November 15, 2014 and you could win $5,000 to put towards a homemakeover! The first 500 to submit an eligible entry will receive one (1) roll of the new ScotchBlue™ Painter's Tape with Advanced Edge-Lock™ Paint Line Protector!
Check out this project as a featured project example in the contest! Contest open to legal residents of the U.S. and D.C. (excluding AZ, MD, NJ, ND, TN and VT),who are 18+ (19+ in AL & NE and 21+ in MS) at the time of entry. Void where prohibited. Enter from October 1, 2014 at 12:00:01 a.m. CT through 11:59:59 p.m. CT on November 15, 2014. All contest communications, entry/judging criteria and details subject to the full Official Rules. To enter and for Official Rules, visit the Home of ScotchBlue™ Painter's Tape Contest!
Sponsor: 3M Construction and Home Improvement Markets Division, St. Paul, MN. Disclosure: I am proud to be a 3M sponsored blogger, and, as part of my responsibilities, I get the opportunity to evaluate products from ScotchBlue™ Painter's Tape. Opinions are my own and additional product used in the project were selected by me.