So Thanksgiving is here!  I've been making lists, already planned the menu and just trying to get the house ready for family. But the best news  is that I won't be on my hands and knees spending a couple of hours babying my super high maintenance dark hardwood floors. The ones I had to have! Yes, I love them, but you guys, they are SO high maintenance. I 'm not sure if its because of the high gloss but you can see every single print. SO until we replace them, I knew I needed some help. Because I have better things to do than to clean my floors. Enter iRobot. My new best friend. #iheartropots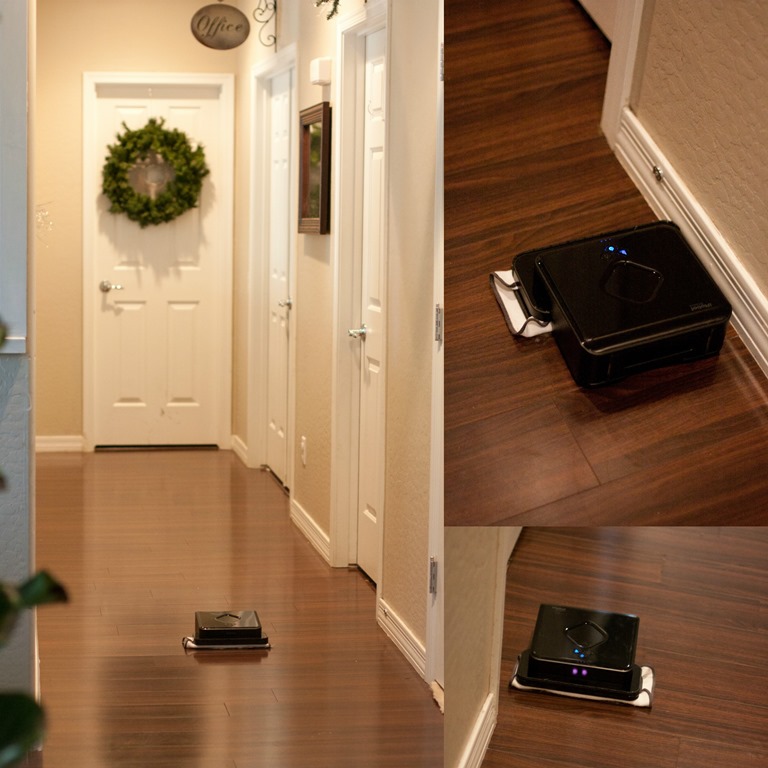 With the iRobot Braava 380t Floor Mopping Robot, you can maintain clean floors every day, allowing you more time to do the things you enjoy. A hassle-free cleaning option, Braava uses dry or damp cloths to mop hard-surface floors for you, keeping dirt and dust under control automatically. AUTOMATICALLY people!
So instead of me working SO hard to clean my floors and admire my work to just have it completely ruined within 5 minutes…ha!  iRobot has my back. Because lets face it, there are other things I'd rather be doing then cleaning my floors.
Top 10 Things I Rather be Doing then Cleaning my Floors.
 Catching up on DVR- Hey, I got shows.
 Reading a book or my winter catalogues. Oodles of inspiration.
Decorating. Duh.
Baking for the family.
Painting my nails
Cuddling up with the kids
Going on a date
Organizing a few things
Crafting
Celebrating
Just a lot of INGS:0)
I also love that you can switch these microfiber mop pads with the ones from swifter. No special orders. I can go the store and keep things stocked! It's super easy to switch from dry mop to wet mop mode. Just switch out the pads and press the button you want to use!

The iRobot is super smart. It knows when there is something in the way and going around it. It knows the difference between hard floors and carpets and because of the this little cube it knows where its been and doesn't repeat! Oh and when its done, it goes back to its home and powers down!!! That way your not searching for it all the time. ha! I could totally see myself losing my iRobot. So we know it's super smart, but how well does it clean? I'm glad you asked. I have no complaints. It picks up all the necessary dust to keep your floors looking good. The kids had a fun time watching it in action! They started talking to it like it was a pet:0) I can totally deal with this type of pet! Oh and pants have always been optional in our house;0)
I just want my little iRobot Braava to have more siblings so we can get laundry done too! Oh and toilets. iRobot how do you feel about toilets?
So let robots help you around the house this holiday season! Just imagine all the thins you could be doing:0)
Not only is there this iRobot for your hard floors there is,
Roomba for vacuum cleaning
-Scooba for floor washing
-Braava for floor mopping..wuwu
-Mirra for pool cleaning
-Looja for gutter cleaning
Yeah. I know. Check out my little video of our friend in action and working 9-5 :0)
Perfect gift someone who has everything! You can find iRobot online or in select stores like Bed Bath and Beyond this black Friday! 
Thanks iRobot for sponsoring todays discussion.