Instagram Inspired Gallery Wall
This post is sponsored and may contain affiliate links, please read my disclosure policy.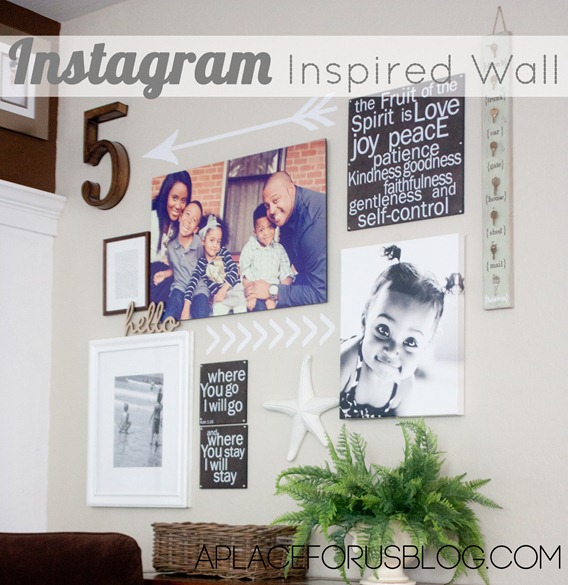 Arrows seem to be a big design trend these days. Whether it's on a bracelet. necklace, or all over your own instagram feed, arrows are everywhere. I recently added some to my gallery wall and was inspired by some of the ding backs, symbols and elements that I sometimes add to my own feed and see on others feed. If your wanting to do this to your own photos, make sure you download the app PHONTO!
So when this idea came to mind I called up my local friend from Hautala Couture and asked her to make some custom arrows for my gallery wall. I created a sample on photoshop elements, sent them over to her and she made it happen!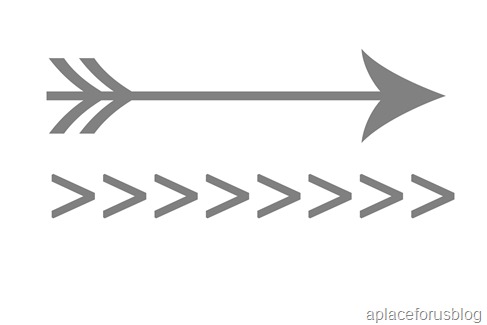 Here is my gallery wall coming together last year…..
Here it is after the added arrow elements and some other finishing touches….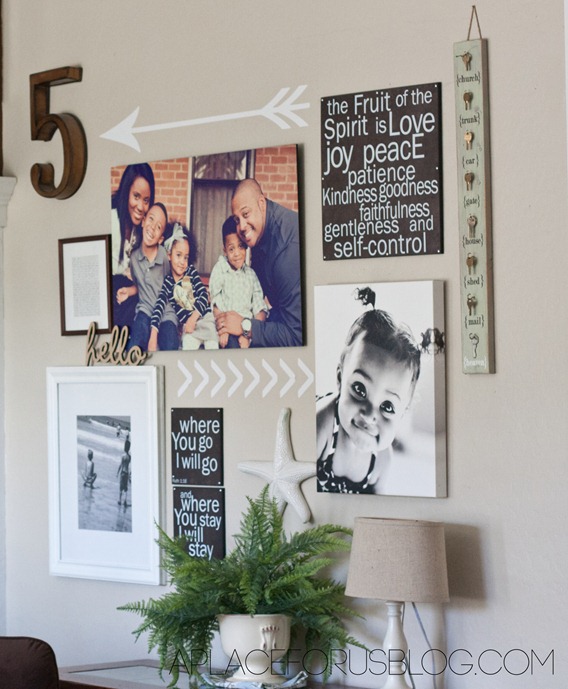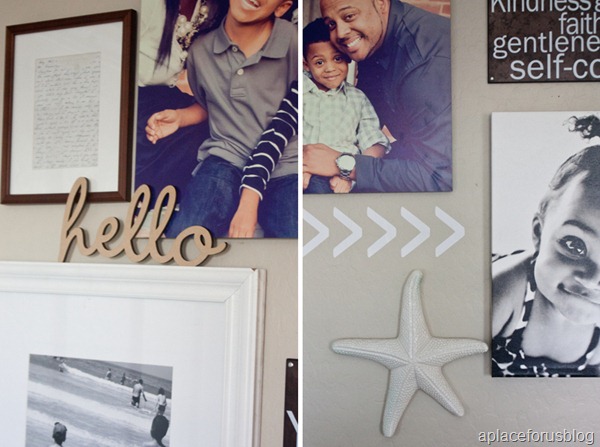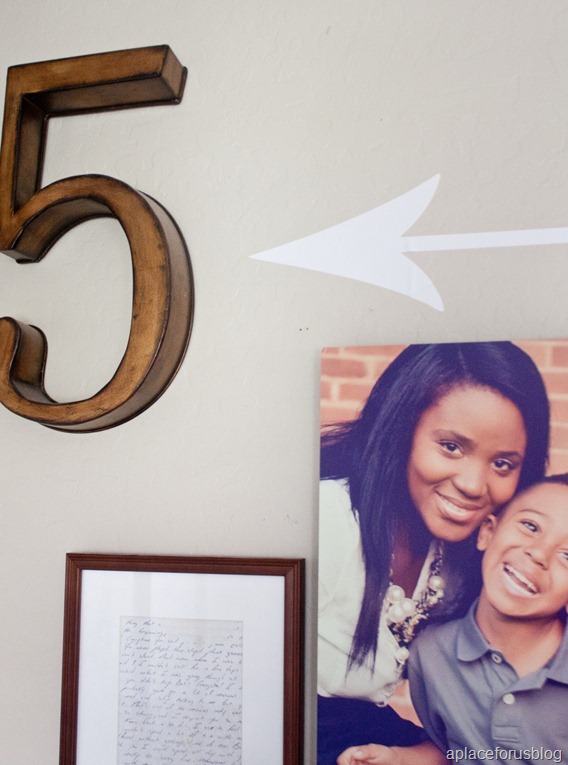 Purchase List
The brown scripture plaques are from DaySpring
Baby Girl Canvas is from Easy Canvas Prints
Hello Sign is from SNAP Queen Bee Market
Large family wall mounted plaque is from Shutterfly
Key Art I made for my husband
Arrows Hautala Couture
Number FIVE – Ross
Starfish -Ross
Small frame is a love note from Reggie:0)
How do you guys feel about the arrow trend? I personally LOVE it and can't wait to use it more:0) Happy Monday Homelovers!
xoxo Destiny
-some links used in this post are affiliates of justdestinymag.com
~~~I would love for you to join me on INSTAGRAM if your not already!!! ~~~