Trying to keep the kids busy this Summer has been kicking my mamma brain:0) Sometimes the simplest ideas make the BEST memories. One of the things that my 2 little men wanted to do was to have a lemonade stand! I thought it was and EXCELLENT idea. Lemonade stands are every child's first taste of entrepreneurship and responsibility.
To help them prepare I set a small table outside towards sundown since it was way to hot during the day, along with some store bought/semi homemade lemonade. We added cookies, candy and iced coffee for the adults which I think is a really great alternative. I had an ice tub, straws and cups all laid out for their customers and I made sure that each one had a job. One was in charge of the drinks, one in charge of sweets and one in charge of straws. Mommy was in charge of the money:0) They all felt super important.
Take a look at our set up!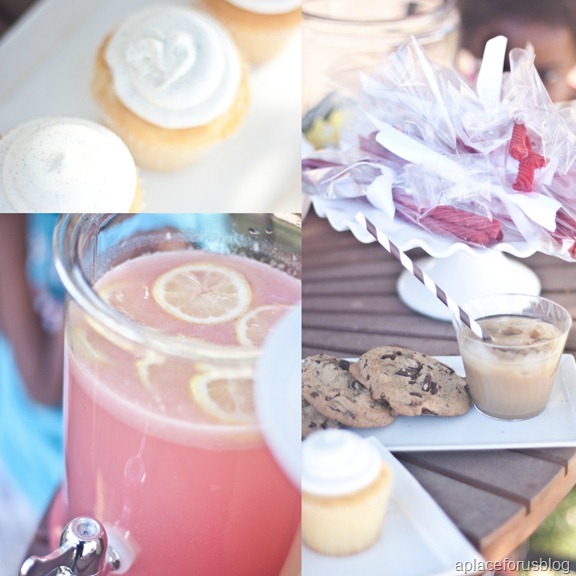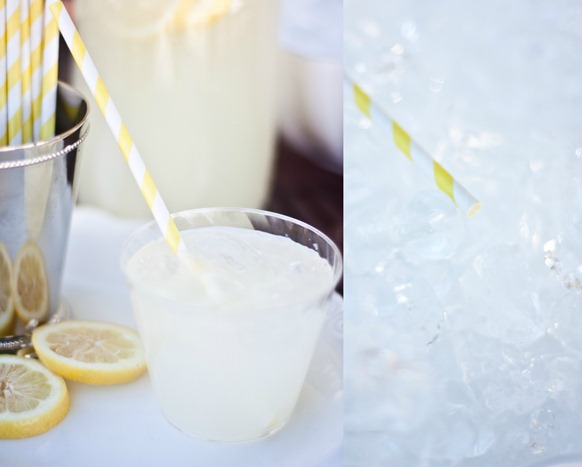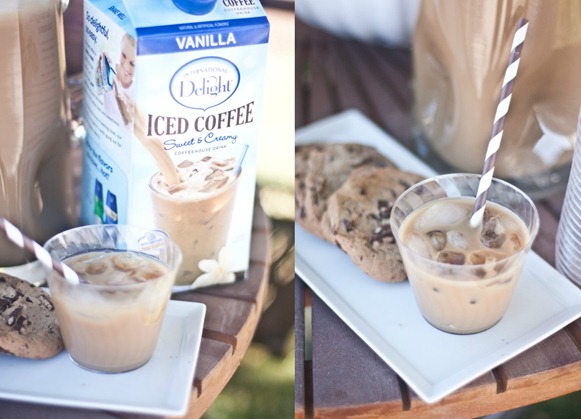 I made sure to let the children know that we were only taking donations and had to explain to them what that was. It was funny hearing them scream "Lemonade for sale! It's free. Donation's only" LOL. They ended up having a really good turn out and raised about $40 in an hour to by some toys for kids who didn't have any! Loved this lesson about service for their little minds.
My oldest even got a visit from his teacher! What a great surprise!
If your looking to set up your own lemonade stand this Summer you gotta check out these FREE and adorable pintables from my friend Kim at the TomKat Studio. She's teamed up with International Delight to bring you guys a really beautiful way to make your stand special!
Click the photo below to print your own blue and yellow printable's!
If you decide to get outside this Summer and have your own lemonade stand make sure you share with International Delight on Pinterest and Facebook for your chance to win! The Grand Prize Winner will receive a Summer Cool Down pack with a cooler for ID, tumblers, and a $200 Visa gift card to visit the water park of their choice. Three runners up will receive free Iced Coffee:0)
This is a sponsored conversation written by me on behalf of International Delight. The opinions and text are all mine.
This is a sponsored conversation written by me on behalf of International Delight.  The opinions and text are all mine.