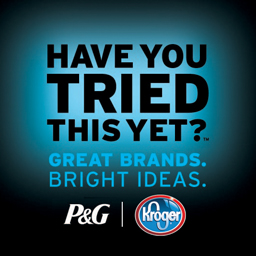 Thank you to P&G's Have You Tried This Yet? program and Kroger for sponsoring my writing about trying new things and breaking out of my everyday routine. Click hereClick here to find great savings on high-performing P&G products at a Kroger store near you. I was selected for this sponsorship by the Clever Girls Collective, which endorses Blog With Integrity, as I do.
Whenever I think about my life I think about it in TWO very different stages…BC and AC …Before Children and After Children…Before we had our babies…my life was pretty much school,teaching and being pretty…lol! You know what I mean…I was a girly girl always into the latest trends for fashion, hair and makeup. Now my life After Children…I can't even think long enough to even try put together a CUTE outfit…my hair has  been stuck in the bun stage forever and makeup…what makeup?
The other day I  was getting ready to head out of the house and I was putting on my makeup and after I was done I was just so UNHAPPY!!! I remember the days when I would apply my makeup and it was PERFECT and exactly what I wanted. Now it seems like I have know idea what I'm doing…so I put out a question on my Facebook page and within a few minutes my beautiful friends..gave me all sorts of advice. Here's what some of them said…
Well, I've only seen you a couple of times, but I think you looked fab and beautiful and don't need a buncha makeup. I'd go with tinted moisturizer with SPF, mascara and lip gloss 🙂

Des! Seriously minimal, and super easy. I've had to master it in 10 min, so here it is:
Get a foundation or tinted moisturizer with an SPF in it. But if they are separate, always sunscreen on first.
Put some red eye reduction eye drops in …your eyes (makes you look more awake:)).
2. Put some concealer under your eyes to brighten them up.
3. Add a light pink blush to apple of cheeks
4. Put a cream base shadow (Mac Hush for example) in corner of your eyes to brighten them up.
5. Put some eyeliner on (just top, or both top and bottom)
6. Splash on some mascara and pink lip gloss or lipstick and there ya go!

Make sure your tinted moisturizer is oil free. And carry blotters with u (small little tissue paper sheets to soak up grease on face without ruining foundation/tinted moisturizer)… 

So I headed out to the store and bought some of the things they suggested and within in 15 minutes I was able to reinvent my makeup routine….
Here is me in action.
Here is what I look like everyday…nothing special..moisturizer and a bun…on a good day..lip gloss…lol!!!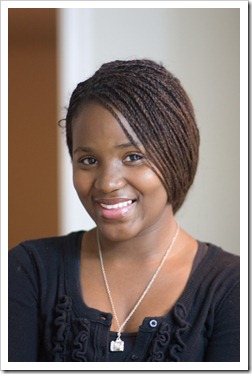 StepOne…moisturizer or foundation with SPF in it- protecting my skin in really important to me…AZ sun is NO joke!:0
StepTwo…Concealer…never used this before..  BUT it covers up those circles under my eyes….4 years of off and on sleep…erased:0) I applied it with a brush and then with my finger to gain more coverage:0)
StepThree…. I applied a foundation that I had on hand..not sure if its oil free or not but I really like it! I used a sponge to apply it BUT I also have a foundation brush that I got a few months ago that is AMAZING…to bad I couldn't find it…lol
Looking good…..oh this is FUN!!! Gotta love my sideways pose!:0)
StepFour   I picked up a bronzer/highlighter from the store and put it on the  "apple of my cheeks"…I didn't have a BRUSH for this one so I applied it with my finger tips..I am sure the brush would have been better though. I love how it highlights….yummmmmm
StepFive Next I purchased a eye shadow primer so that my gold eye shadow would STAY put!!! I have had major problems with my eye makeup disappearing after oohhhh…1 hour!! :0) Again no BRUSH…yikes..I really got to get a brush set..any suggestions? I wonder how many times I turn my heads when I putting on makeup…hahaha
StepSix I put on some eyeliner using a pencil and filled in my brows using a different pencil. I have never used a liner for my eyes before, it worked out pretty good:0)
StepSeven Mascara..:0) Top and Bottom. Look at how I apply it..Weird eyebrow lift thing…otherwise my lashes hit my lids…lol!
Final step..a coffee tinted lip gloss….
BAM…Done. Finished…Tada!
Now the question is why did it take me THIS long to get the ball rollin again!!!  Feels great to break out of the blahs and into the tadas! 
What's your makeup routine? Have you ever tried something different and LOVED it! Let me know! I wanna KNOW!!!