So the other day Livy Girl and I strolled into my local Michaels' Craft store with our extra 20% off coupon determined to find something pretty and girly …for her little nursery:0) After about an hour or so going back and forth and a cart full of goodies, including these branches…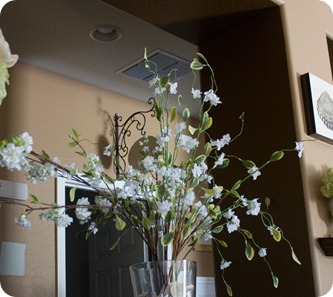 (Don't mind the paint sample in the back..:0)
I picked up this pretty, girly, little cream scrolled stand and glass piece:0) The price said 14.99. I was thinking it was probably 50% off even though it didn't say, which would make it about 7.50 and with an extra 20% off …I'll take it!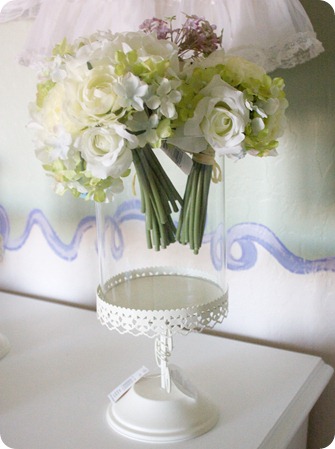 As I handed it to the lady to scan I told her I wanted to know if it was 50% off. She took it, scanned it and it came up for .01 . She said it was probably a mistake so she called in her manager and she said that these items were suppose to be gone , but she could sell it to me for….. 50 cents!!! What, huh! You know I almost peed my pants when I heard 50 cents come out of her mouth. The whole check out was a blur cause all I could think about while I was swiping my card was … "There are about 4 more over there…should I get them? But I feel bad…50 cents….noooo I can't do that…But why, someone else is gonna get them Destiny…your gonna miss out…turn around right now and go get them." lol
SO I finished paying, went to my car with the same conversation in my head, put my things in my car and…… went back:0) Swooped those suckers up and paid my $2.20 cents for these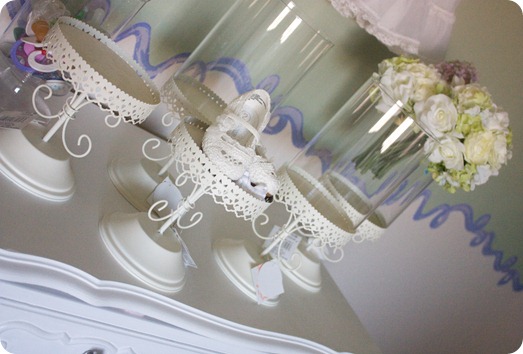 ……two were missing glass, but lets be real, I wasn't gonna get all picky!!  I plan on using them around her room to display some items or flowers. Then placing a couple in the guest bathroom upstairs:0) 
Always love a good deal and this one was a BIG ONE! So my advice to you is ….always ASK (the worse thing they can say is no) and go with your instincts or you just might miss out like I did!!! 
Any steals from you lately?? Please share:0)