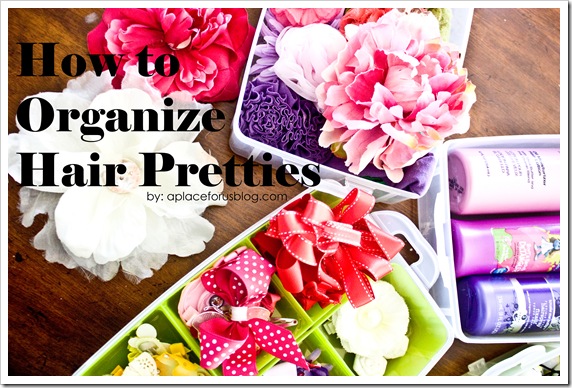 Hello HOMEies!!
Hope your doing well today. How many of you had a day off yesterday? ME, I did! My hubby stayed home, so for me, that counts! ha!  How many of you didn't have a day off and don't wanna talk about it??? Lol! Ok, ok we wont!
Well over the weekend I gotta a lot of stuff done! Including organizing all my little girls hair stuff. A very small task that I've been putting off FOREVER! If you have a little girl then you know hair bows and pretties come along with the outfits and pretend lipgloss:0)  In my the video below I made for Andreas blog last summer, I show you how I set up Alivyas closet like a boutique. Displaying all of her things in baskets and glass stands.
Over the last few months I've been wanting to make her bows and hair supplies a little bit more mobile. I wanted to be able to take all of her things into any room and have access to every single bow and flower at all times:0)
So I was super excited when I spotted this clickable stacking organizer by Room Essentials at my local Target.I know I'm not the only one who LOVES them some fresh & fun Target.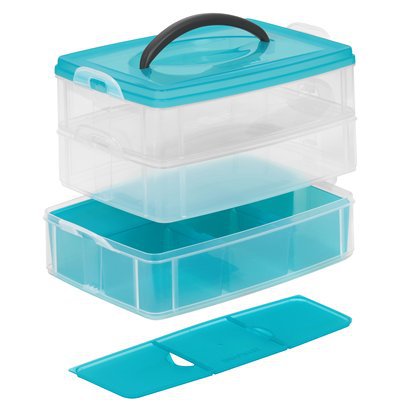 I knew it would be perfect for a mobile hair salon:0) I totally wanted the blue one but all they had was green!
Why does it work?
It allows you to separate all your rubber bands, ties, balls, flowers, etc. into separate compartments. It also lets you color coordinate them by having separate min compartments with in each section. I think when it comes to organizing hair pretties the most functional way is by color. You'll see below that I used the small compartments for just that!
For the larger compartments her detangler, hair lotion and other sprays fit perfectly!I also made a section for her brushes and combs!
I put all of her flowers in one section and her BIG bows in another section.
I also love it because everything is EASY to access and yep, it's portable. I can  lug it up and downstairs, from room to room and even throw it in the car for weekend trips at Momma C and Papa's. All you have to do is unclick and click. The organization possibilities are endless. I also love the fact that its clear so you can see right through it! Plus as her hair collection grows you can add on MORE stacks. At 7.99 for a stack of three, its an affordable solution to all of those hair pretties!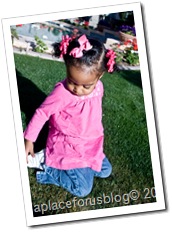 So what about you? How do you organize your hair pretties?
Is it a mobile solution? A drawer? A bucket?