How to make a Floral Arrangement
This post is sponsored and may contain affiliate links, please read my disclosure policy.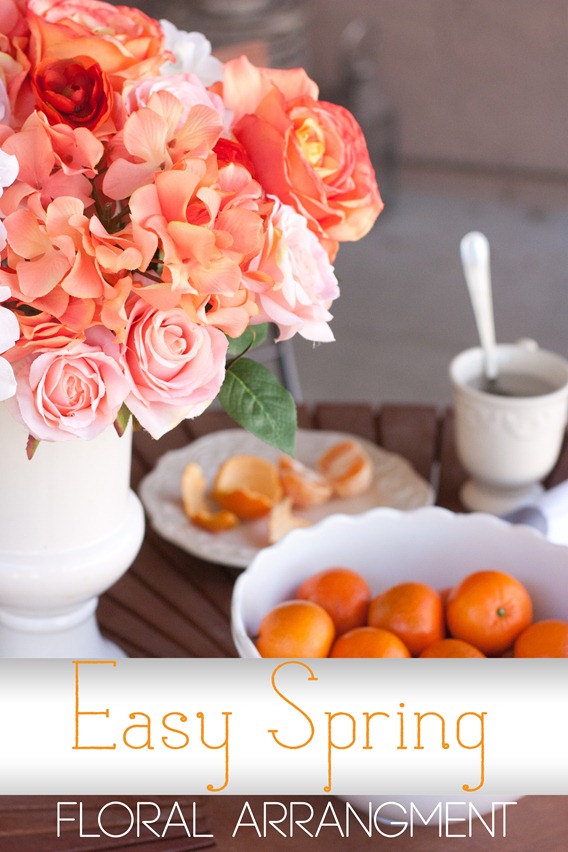 Looking for a fresh flower arrangement? I shared this one a few months ago on Infarrantly Creative and I thought I would share it with you guys today! Loving these colors right now! How about you? Here are a few easy steps to learn how to make an easy Spring OR Summer flower arragnment! Enjoy!
……………………………………………………………………………………………………………………………………………………………………………
Your going to need a few different things to make your arrangement. Keep in mind that mine is temporary, so I don't use any glue. That way if I feel like adding more flowers or subtracting some, I will be able to do that with ease. If you wanting to make this a permanent thing, then I suggest you use hot glue to hold your flowers in!
Supplies
Any size vase
A combination of flowers ( 3 large flowers, 10-12 medium flowers and 3-5 smaller flowers) If your recreating mine then find them all in the same color family, from light to dark. It's also ok to get different types of flowers such as roses and hydrangeas! Or you can mix them up as your please. I picked up my flowers from Michaels.
Wire clippers for silk flowers (any craft store)
green floral foam
serrated knife for cutting foam
Optional (Greenery for fill and hot glue gun)
First thing your going to want to do is pick out your vase and stuff it with the green floral foam. Stuff it in nice and tight so that all the open areas of the vase are filled. You can also hot glue it for extra security.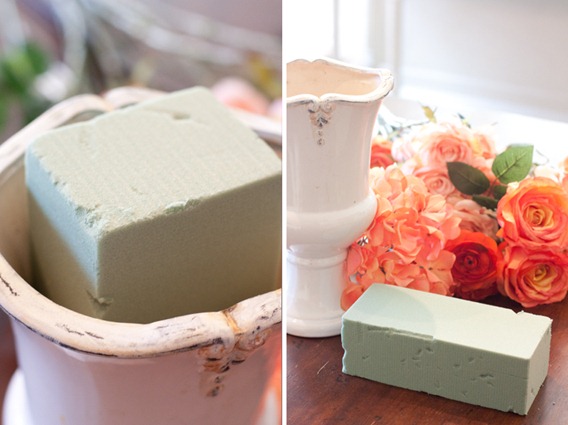 Next take your largest flowers and begin to place them around the arrangement. At this point you should have an idea of how you want your arrangement shape to be. The one I made is round. But feel free to experiment with other shapes or even something asymmetric. Round in the easiest if you're a beginner!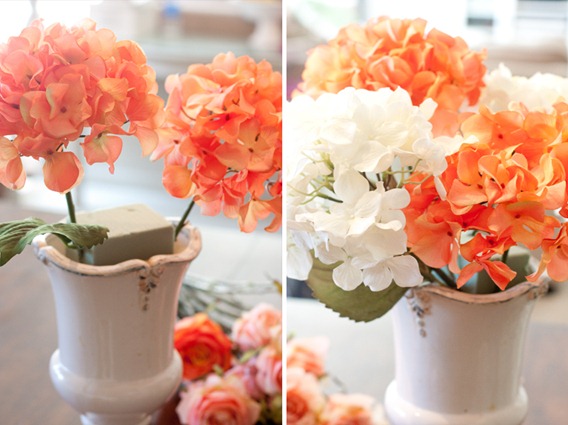 Next begin to cut your medium flowers and place them in between the gaps of the larger flowers. If your wondering how short you should cut them a good rule of thumb is half the size of the vase.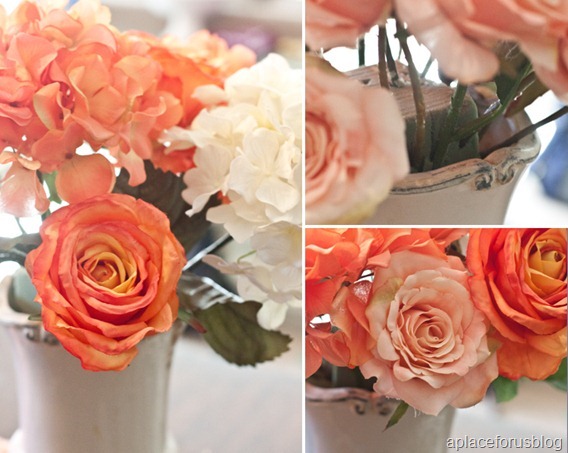 Once you finish that take a moment to step back and look at your arrangement. Ask yourself is it the shape I want? Are the colors to clump together? Are there to many spaces? If so then fix those problems, take a sip of lemonade and keep creating.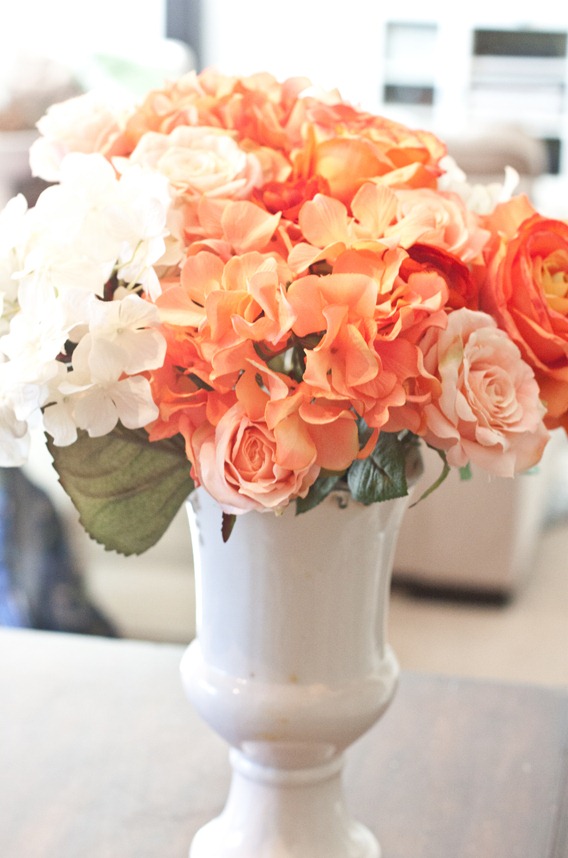 Once you have most of the gaps filled with the medium flowers, start to fill the remaining gaps with your smaller flowers or foliage. I like to stick my greenery towards the bottom to give it a more "bouquet" feeling:0)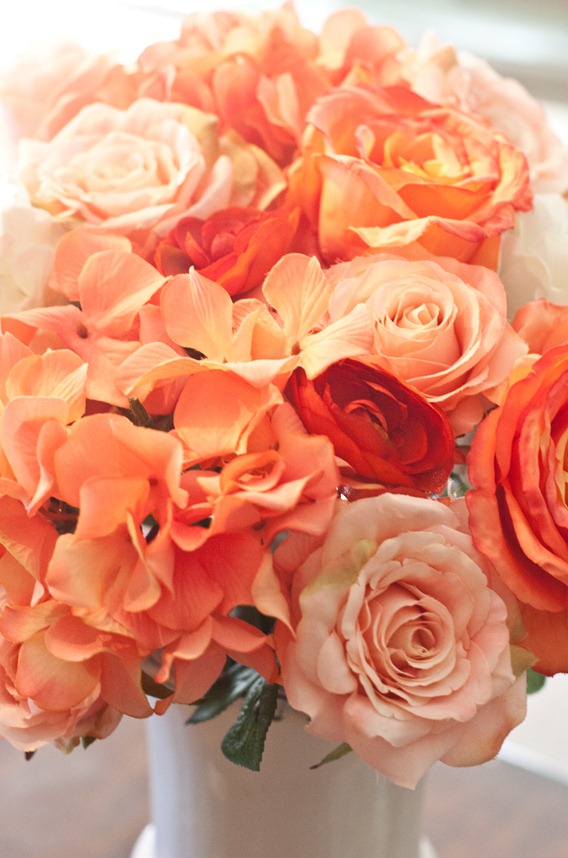 Then end result should be something beautiful and refreshing. I sat my arrangement out on the patio. I plan on adding some of these colors to the front yard as it continues to warm up! So have you've tried flower arrangements before? Was it a epic fail or something beautiful?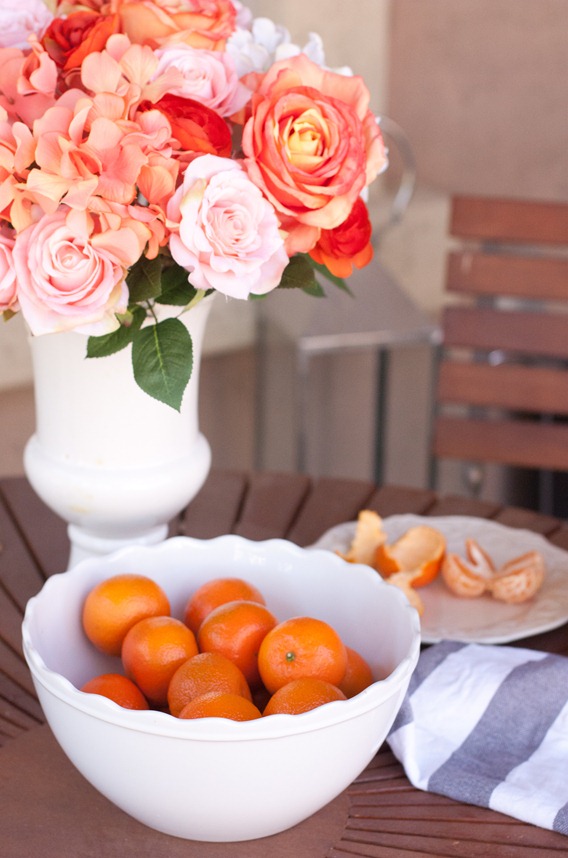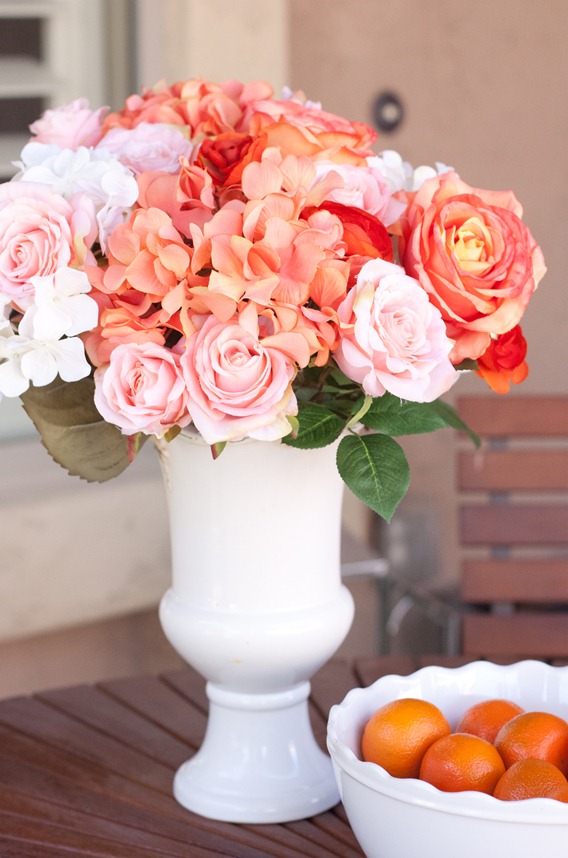 Remember to check out my other arrangement for more floral ideas!
Thanks friends and remember you can catch up with me EVERYDAY over on Instagram:0)