Homelovers,
Today I have a girly room update and a how to make a perfect bow tutorial. 
A few days ago I received this sweet monogram in the mail that I ordered from Wooden Letters! I'm such a monogram lover, it must be my mother's southern blood running through me or something. But I just think they are so classy and they compliment my style so well. If you head over to their shop you can check out a fabulous selection of unfinished monograms cut from thick plywood. I got the 24 in and it was plenty big for over her bed.

via Wooden Letters
I headed to Lowe's spray paint section and chose one of my favorite spray paint colors right now by Valspar, Hunter Gray. It's a pretty gray and perfect for her neutral based room. Her monogram letters says ANA:0)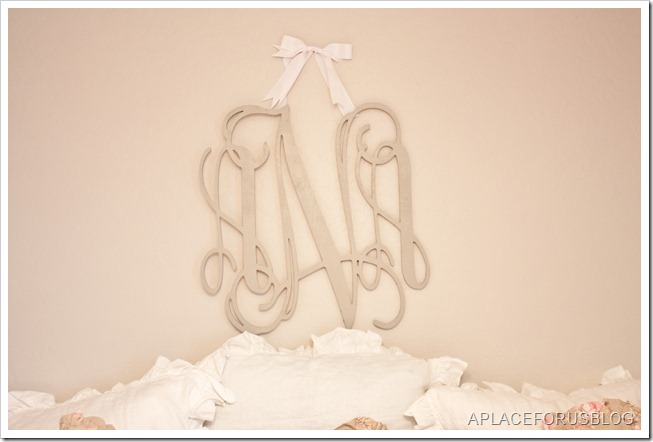 I also has a chance to hang some fancy beveled mirrors that I collected from World Market. I bought the first two last year some time for 50% off  + an extra 20% off and then I found the circle one last week on clearance for 14.99 as well! No coupon this time but still a great deal!
I wanted to make them a little bit sweeter by adding some bows. I found a pretty easy way to make THE perfect bow for projects like this. I bet even the non crafty peeps can handle this one!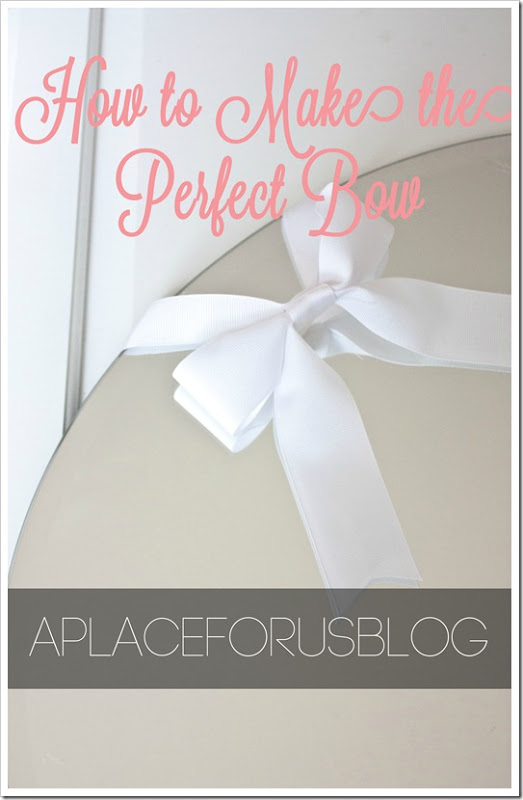 Supplies: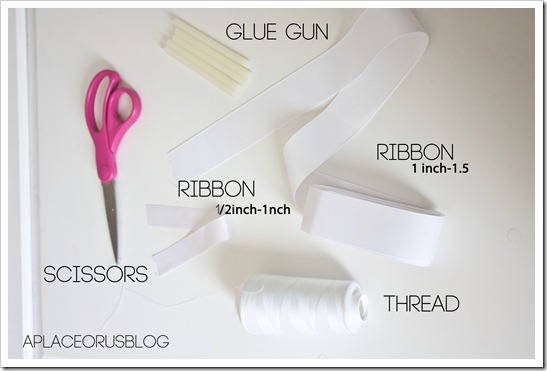 Directions:
1. First cut two pieces of 1-1.5in grosgrain ribbon into 8 inch strips.
2. Take one of those and hot glue one end to the middle.
3. Take the other side and fold it to the middle so it meets. Glue that piece on top, slightly overlapping.
4. Then pinch the middle of the top so that it meets with the bottom. Take your thread and tie it all the way around several times so that it's secure. Set it aside.
5. Take the second piece of 8in, 1-1.5in ribbon and find the middle. Apply a small strip of glue to the bottom.
6. Fold the top onto the bottom and pinch until its secure.
7. Now take the first piece and attach it to the second piece. Secure it with a the thread.
-Take your small 1/2 in piece and tie around the middle securing it with hot glue. Clip any loose ends.
For the next few steps your going to want to attach some matching ribbon to your mirror. You can use a stronger adhesive for this part. Gorilla Glue or the hot glue gun again. Then attach the finished bow onto the hanging part!
Finished! Pretty easy right? I love these mirrors! Perfect scale for this wall!