How to Hang a Gallery Wall
This post is sponsored and may contain affiliate links, please read my disclosure policy.
I've been updating some places in the living room lately! It's been the same for a while now so I wanted to change it up a bit. I love gallery walls and think they add such a personal experience in the home. With this long entryway, a gallery wall is the perfect place to display little moments of our life.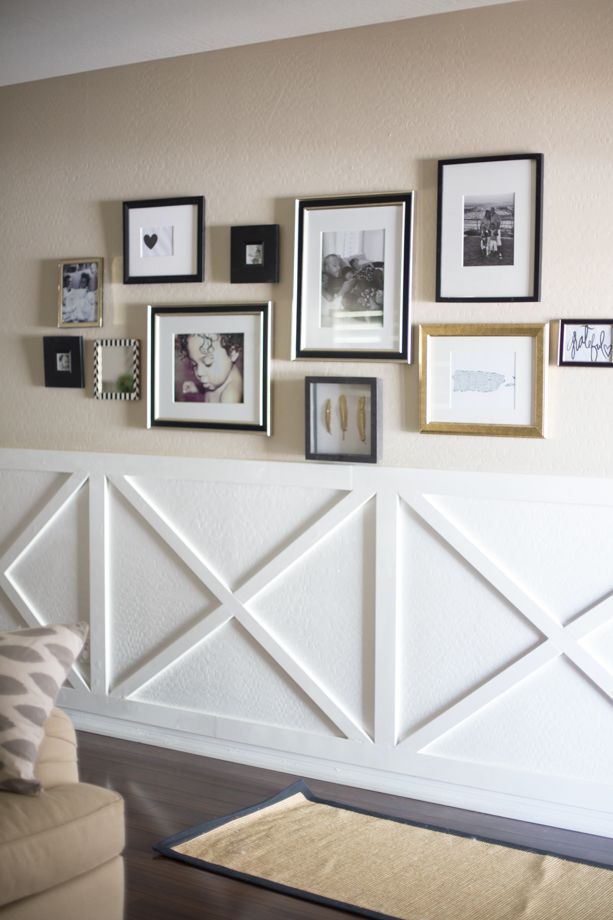 To get started I took everything off the wall which pretty much exposed every single hole! I'm the worst when it comes to putting holes in the wall. Let me explain. You see I hang up a lot of items temporarily. I'm a visual person and no matter how many times I see something in my head, I MUST have it up on the wall our laid out in front of me before I make my " final decision" Please tell me I'm not the only one! This little wall has at least 45 holes in it from various projects, ideas and temporary holdings…lol.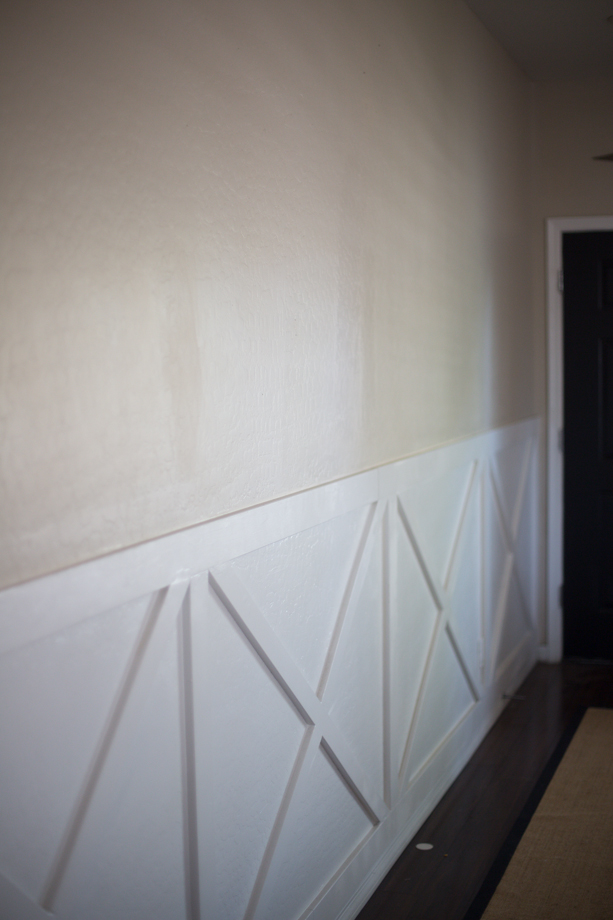 So before I started on a new look for this wall I patched up small and medium size holes with the 3M™ Patch plus primer kit. I've used this product before in my laundry room and it is WONDERFUL. Super easy to use and the fact that it comes in a kit makes it that much easier to fill holes that are a bit larger than your average nail hole.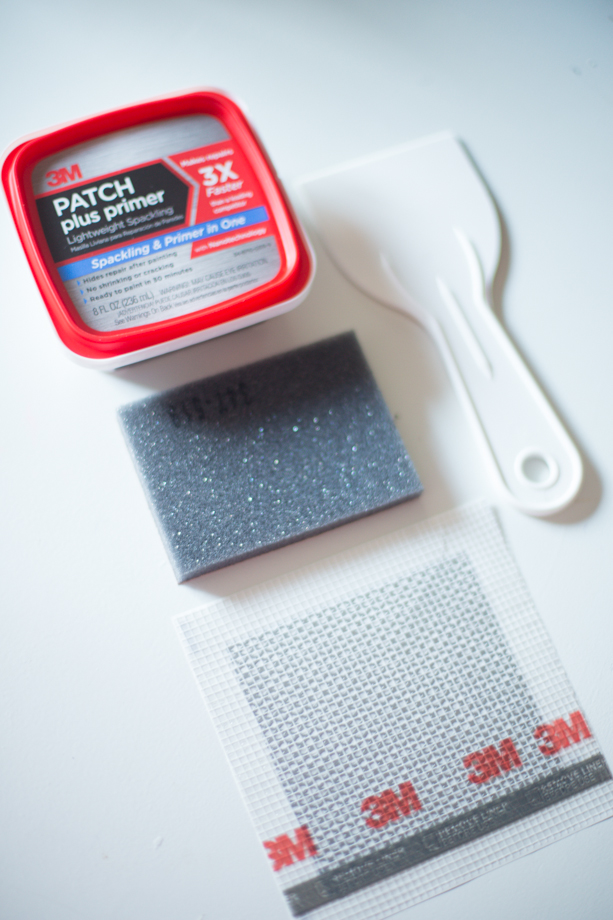 [line]Why should I patch my holes? Patching up holes in the wall makes your home more cohesive. It's hard to see your beautiful home with distracting holes.[line]
Prepping your Gallery Wall:
You are going to need:
Hammer
Towel
3M™ Patch plus primer kit – includes putty knife, sandpaper pad, self-adhesive patch, and compound/spackling mixture.
Before you start to hang your gallery wall take a look around remove and holes with your hammer and use your sanding block to remove any high spots. This should be done on small and big holes to make sure your surface is as smooth as possible. The3M™ Patch plus primer kit is great for holes up to 3 inches wide.
For small nail holes, add a small amount of spackling to your putty knife and press it in to the holes. Allow it to dry for about 30 minutes .
Then sand it down again with your sanding block so your wall is nice and smooth. Clean up any residue with a damp towel.
If you're repairing larger holes it's easier to use the patch kit. Again start by using the sandpaper to get rid of high spots.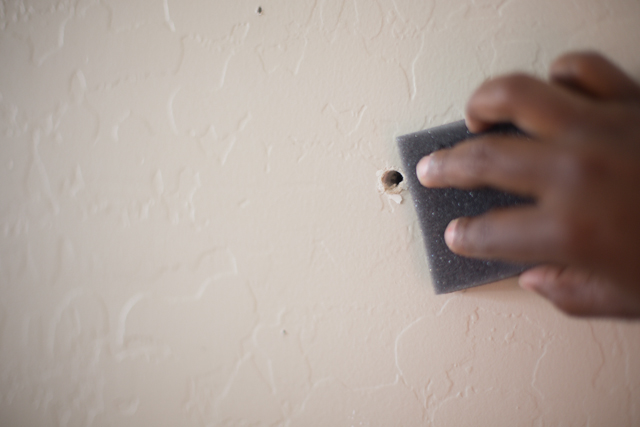 Simply place the patch over the hole 3 inches or smaller.
Next apply the compound to the putty knife and apply it over the patch, applying it in thin layers and blending it into the wall.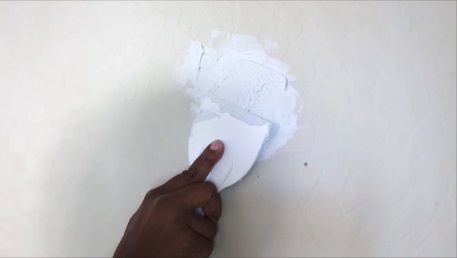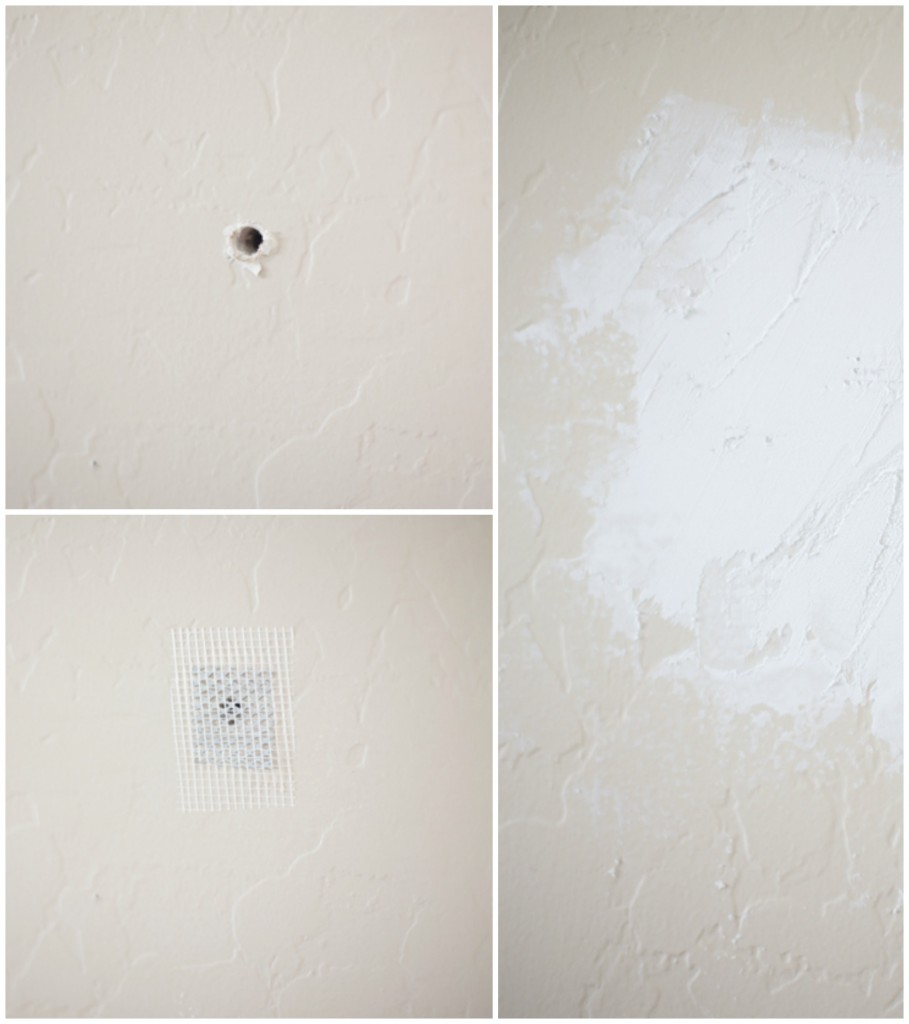 After about 30 minutes come back and sand it down for a smooth finish.
Wipe clean and finish with paint! Yep! No priming needed which saves me SO much time! No need to get out extra paint cans, extra brushes and wait for extra drying time.
If you have textured walls watch the quick video below for an easy technique! You will also get to see all the steps describe above LIVE!
Now that your wall is all prepped, now it's time to hang your gallery wall. There are a few ways to hang gallery walls. Symmetric walls are a very popular style and it's were you hang your photos and frames the exact same way on each side so they mirror each other. I love the way this style looks because it is so pleasing to the eye!
Another way is non symmetric.
I believe the original idea of a gallery wall in the home was a collection of photos and mementos to display. Exact measuring wasn't need because as you collected, you hung.
I remember my mom's friends gallery wall grew each year as she added photos of her children, bbqs, school plays and vacations. I remember it being this small collection and watched as it developed into a wall of smiles and memories.
That's the approach I have taken with this wall. I suggest using one or two colors and keeping your pictures either black and white or the same tone. This is what makes gallery walls cohesive. You can definitely use all types of colors and frames and sizes BUT for this look, using the same color is what's going to give you that "together" look!
Now to help you start your own wall I would say to start off with 3 or 4 large frames, 16×20 or larger that have photos in them. Make 1 or two of them horizontal and place them around each other.Then add small items (smaller frames and mirrors) around the main frames. Don't worry so much about the spaces in between the photos. I quickly do a pre measure and nail the hole as close to the desired spot as possible.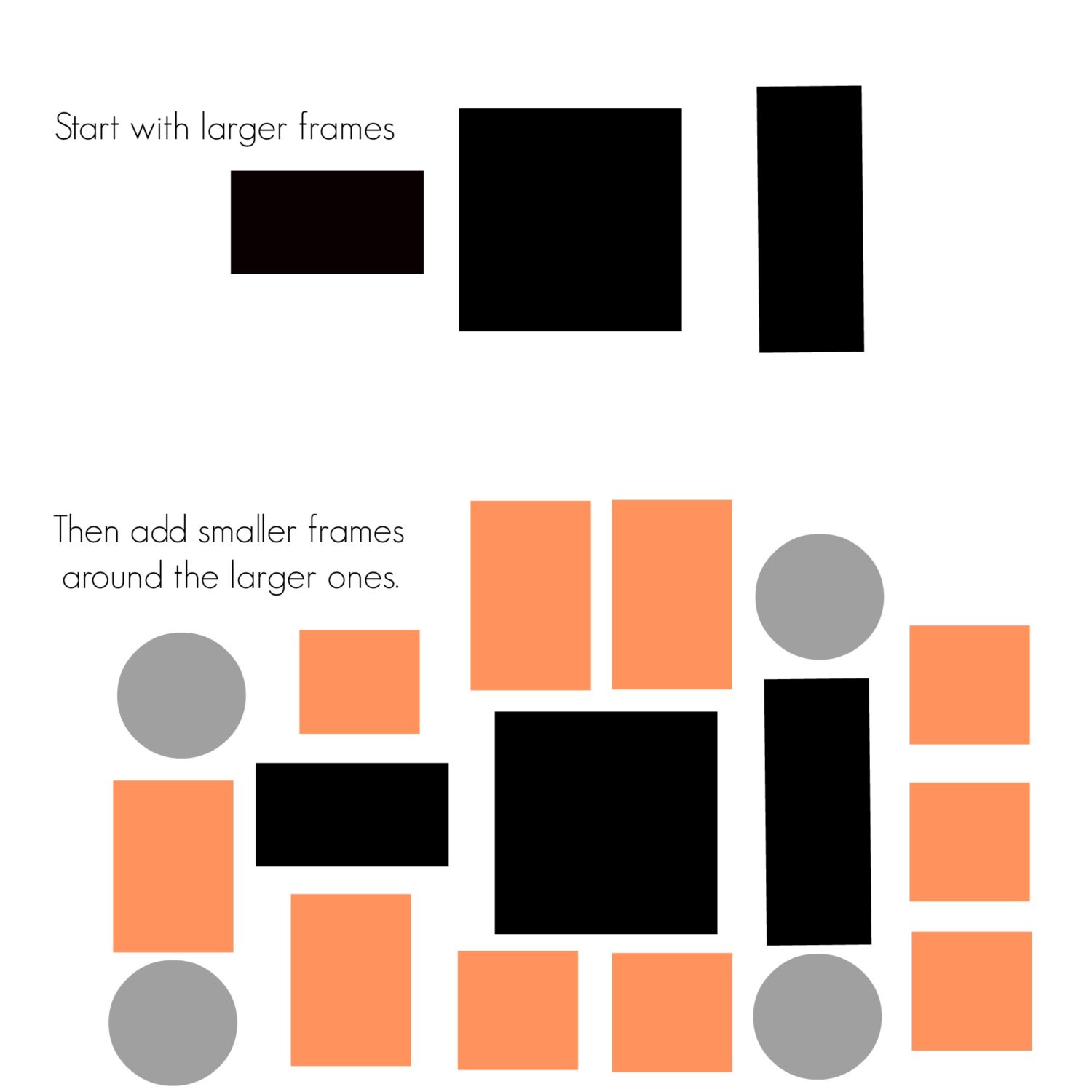 You will also notice that the above diagram has groups of symmetry, but the overall feeling of it is non symmetric! That's also a great idea because sometimes frames come in groups and you want to hang them together! Here is my gallery wall all hung and I have plenty of room to add more family pictures and moments on each side!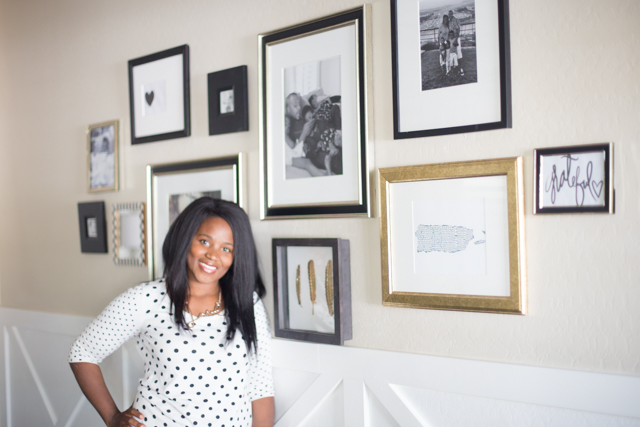 Check out this video for a quick tip on how to blend in your repair if you have textured wallsl!
For more DIY tips like this visit 3MDIY.com on 3M DIY Twitter, 3M DIY Facebook , 3M DIY Pinterest
I am proud to be a 3M- sponsored blogger, and, as part of my responsibilities, I get the opportunity to evaluate new products from 3M DIY. Opinions are my own and additional product used in the project were selected by me.