I've been working on the office wall the past few days and it's coming along great. I don't really have a tutorial for you guys but I just wanted to show you the progress. I still have to caulk and touch up, but you'll get the picture.
The idea came from looking out my office window into my backyard. The traditional brick like pattern on my block fence became inspiring as soon as I turned my head horizontally:0) Long rectangles sounded pretty neat. So I headed to my local Lowe's and picked up some lattice wood and went to town. I used a leveler and tape measure along the way to make sure everything stayed pretty even and square. If your wondering if my walls have texture, they do! It's not a heavy texture though. Super smooth and almost disappears once I add on primer and paint. I made each section about 12 inches apart and the longest length is about 18 inches.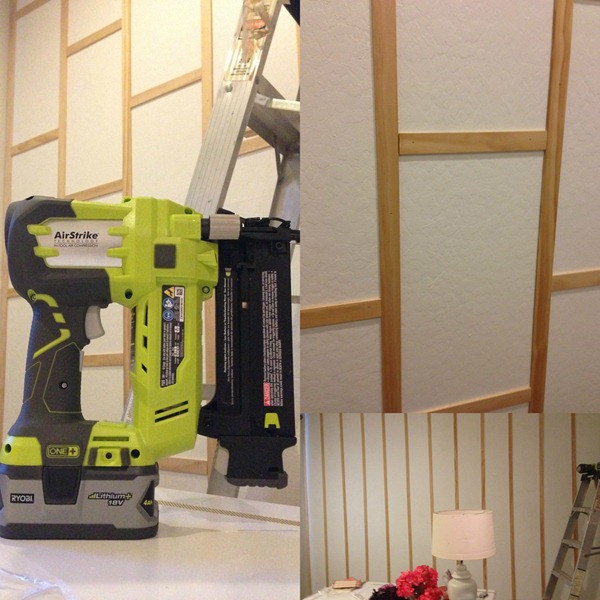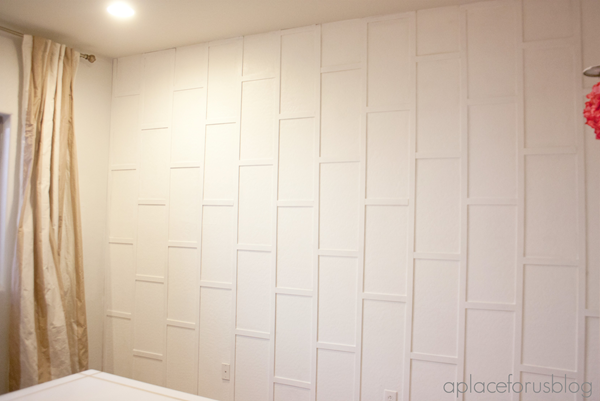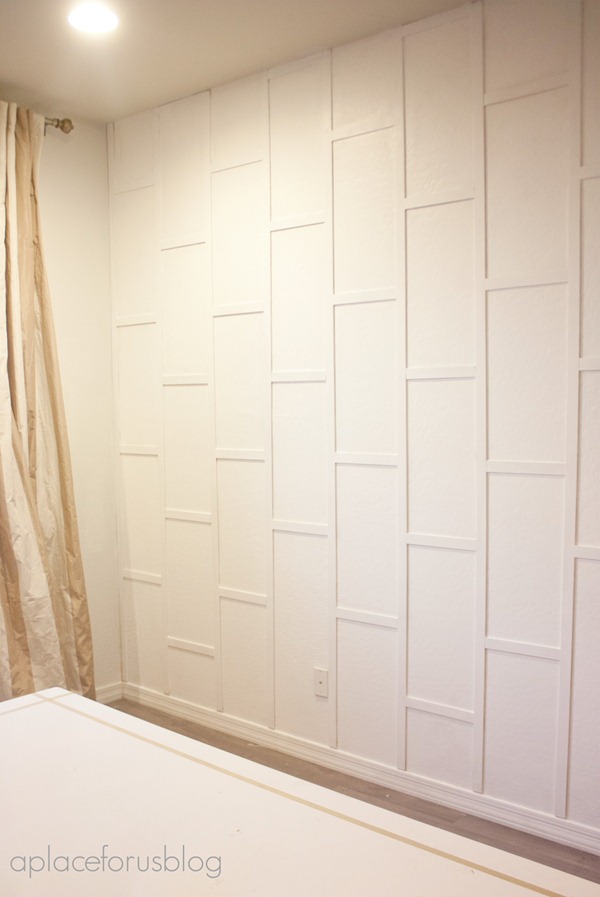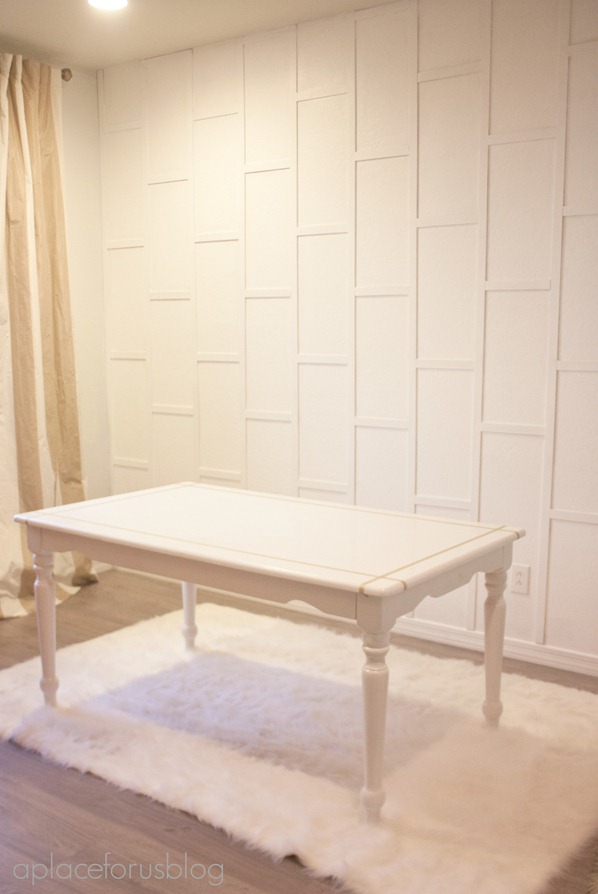 I'm looking for the perfect mirror and I really love this one from Pottery Barn and this one from Z Gallerie. Nothing to ornate but big enough to make a visual impact.
As far as the lighting, I love this one from the Troy Lighting Company via National Builder Supply. Keeping to those straight lines. The two tone is magical:0)
I shared on Instagram a sneak peak of my rug. I ordered it from Overstock.com and it's really comfy under my feet and softens the room at the same time. Along with the wall, it should give the room a much needed texture boost against all the white.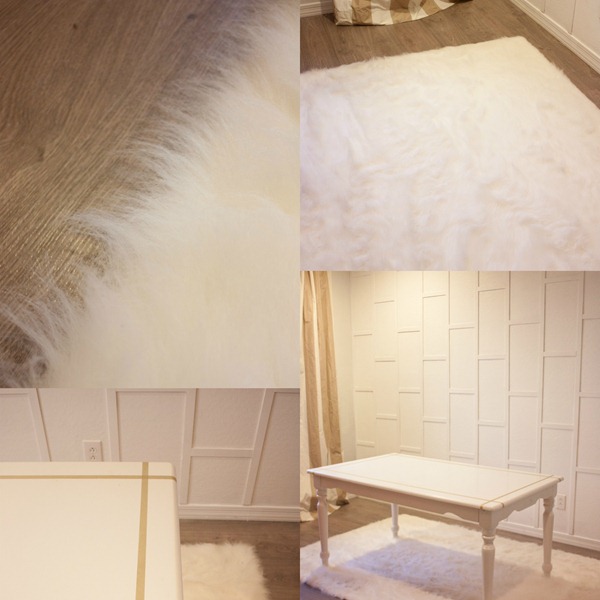 For my desk I used a small kitchen table I picked up from Craigslist about 2 years ago:0) I painted it a nice glossy white (Rust-Oluem High Gloss Enamel) and added some gold washi tape for a little extra detail.
SO that's it for now!