Hello Homelovers!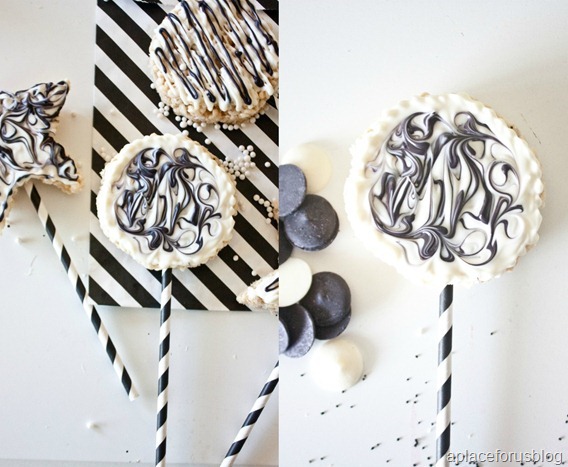 Happy to have you all here today! I'm sharing a yummy holiday treat with you guys that's super familiar and easy to make. Everyone LOVES a yummy rice krispie treats around the holidays and there are TONS of ways to dress them up and make them fancy. Using some melting chocolate and a toothpick you to can have some fun with this loved holiday treat!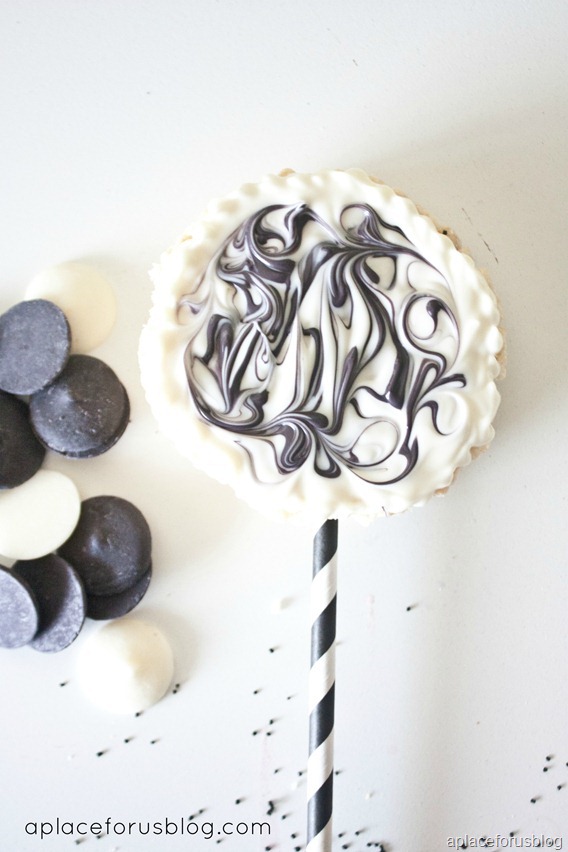 First, make yourself a batch of rice krispie treats. Make sure you follow the directions so that they come out nice and soft. Too crunchy and they just wont work! After that use a cookie cutter to cut out some fun shapes. I make sure to cut them while they are fresh. It's a lot easier and you can reform the leftovers to keep cutting.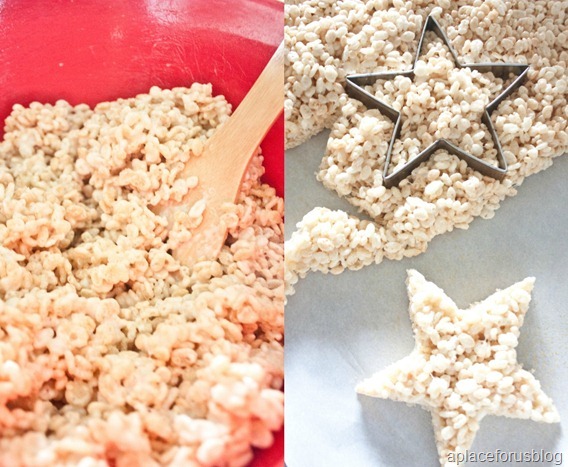 After that take a fun black and white straw and stick them into the treat. Be easy, but make sure they are nice and secure. After that let the rice krispie treats set for an hour or so.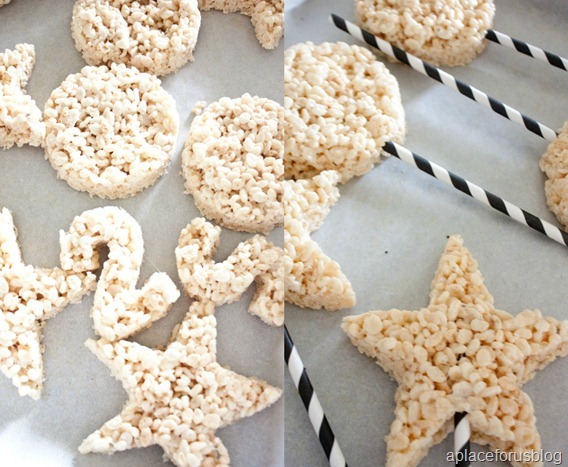 Then take some melting chocolates and place them into some microwavable bottles. Then take the white chocolate and spread it onto the treat.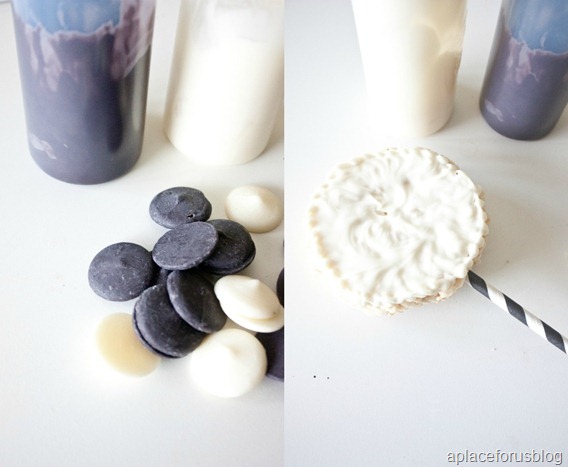 For the marbleizing affect, take the chocolate and randomly draw swirls and lines around. Then take your toothpick and begin to make swirls.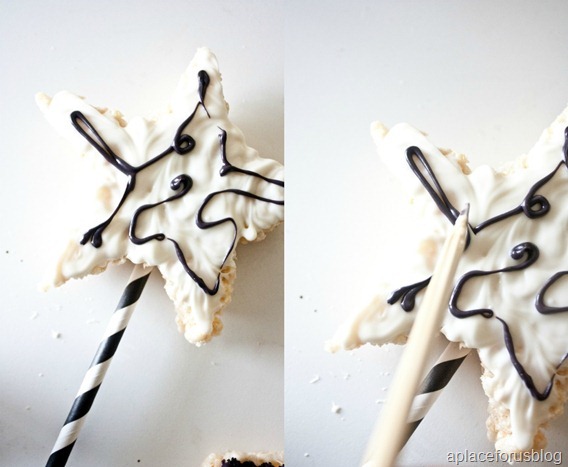 Let the treat sit until the chocolate is hard. Wrap them up in cellophane for your party or serve on a festive platter!!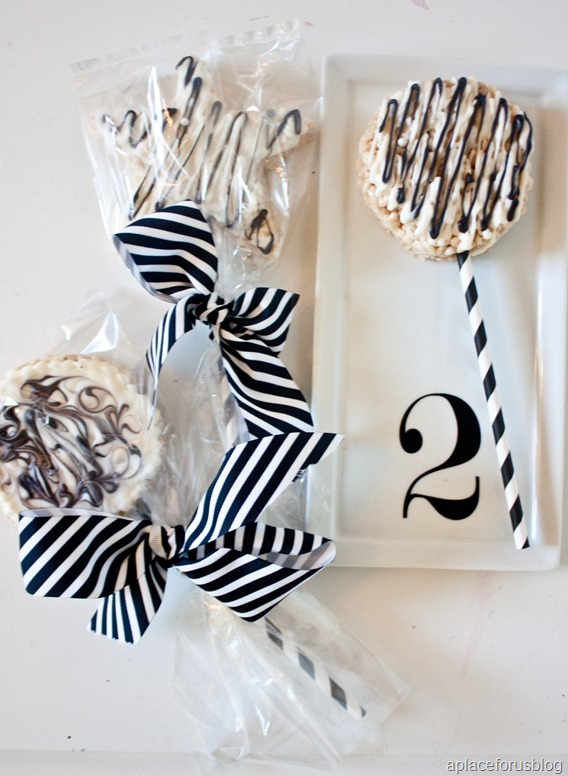 Easy right! Of course you can do these in other festive colors too! What will your easy go to treat be this year!? Make sure you check out these other amazing bloggers recipes as well! You never know when inspiration will spark! Feel feel to click away and pin! If you don't have a pinterest account that's ok, it's super easy to do now!