I've been decking the halls since October people and I'm still going at it! Last week I stocked up on some Christmas décor at my local Homegoods after taking their super fun stylescope quiz for the holidays.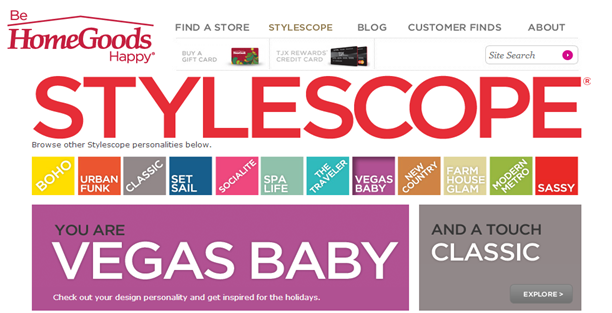 I don't know about you but I get so overwhelmed with a the eye candy when I enter Homegoods. I joke with my friends all the time that I forget my own style when I walk in there! I seriously LOVE everything. They have a great mix of trendy and classic items that are hot in current home décor trends. Same thing with their season décor. After taking the quiz I loaded up my cart with a little Las Vegas with a touch of Classic. I think that is SO me:0) The quiz will direct you towards some gift, entertaining and décor ideas that's perfect for YOUR style and your friends style!
But of course I check out everything though!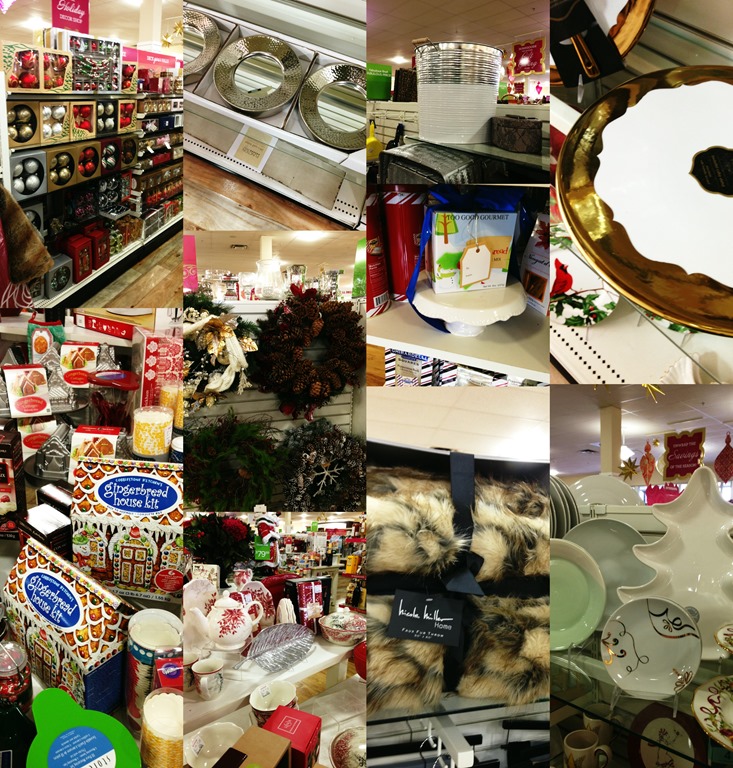 Eventually loaded up my cart with all things beautiful, metallic, classy and FUN!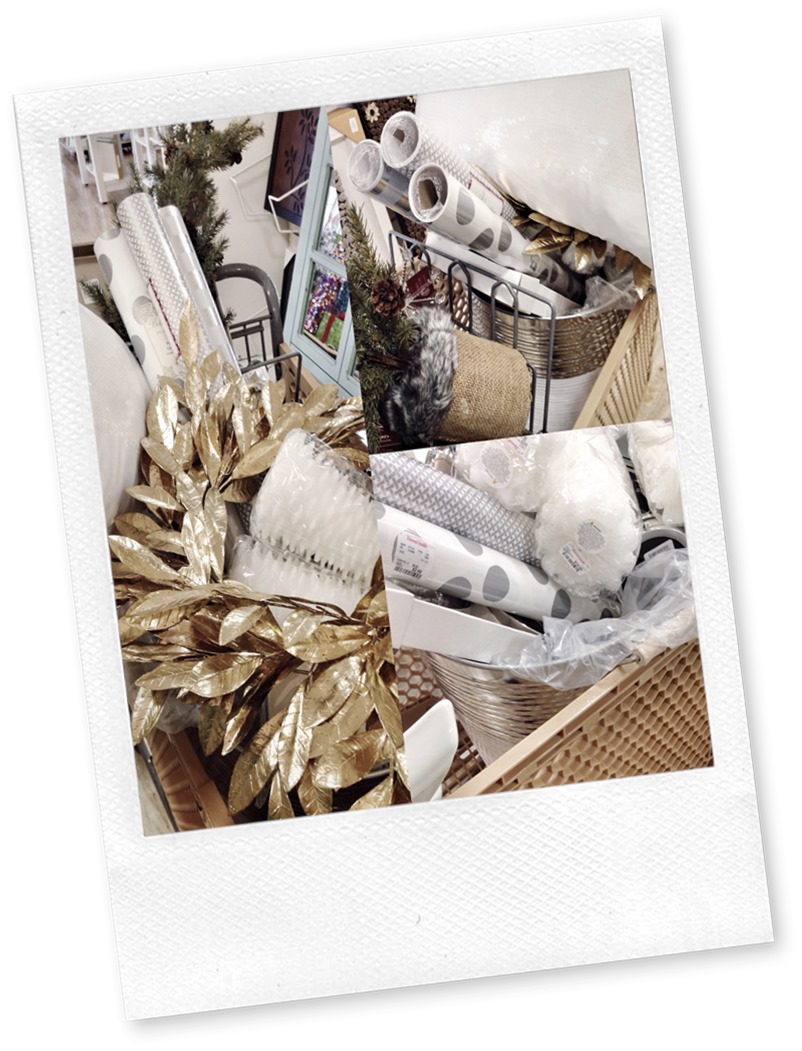 Am I the only person who immediately opens things when I get home? I'm not gonna lie, I open stuff in the car, on the way home. I think just have a thing for opening things. Well I brought home a lot of things to open:0)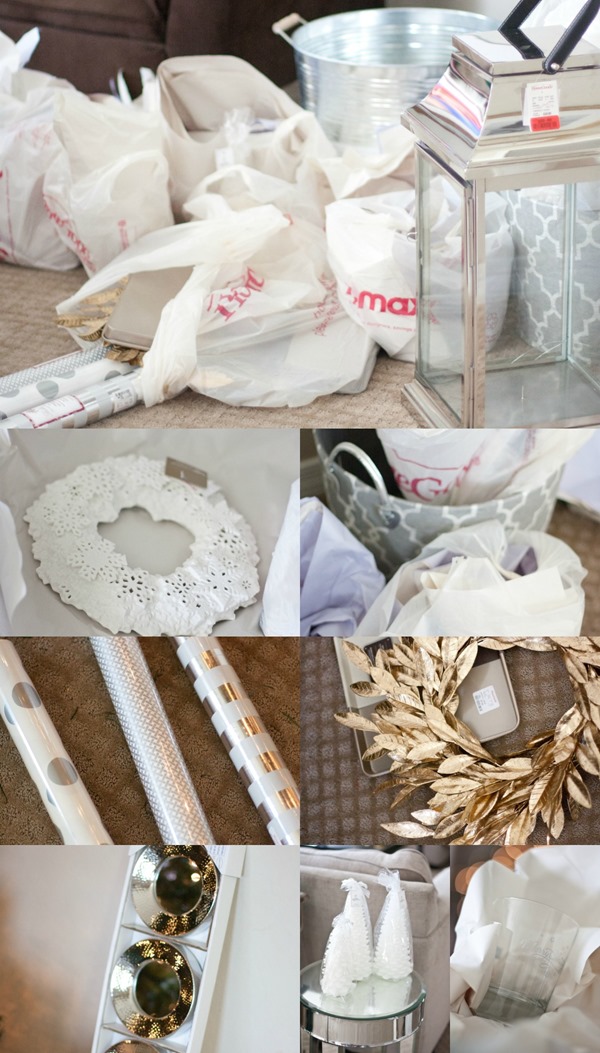 I will be giving a complete tour of my Christmas house on the 12th as apart of a tour with some other fabulous bloggers, but here is how my Homegoods finds fit in with my décor this year.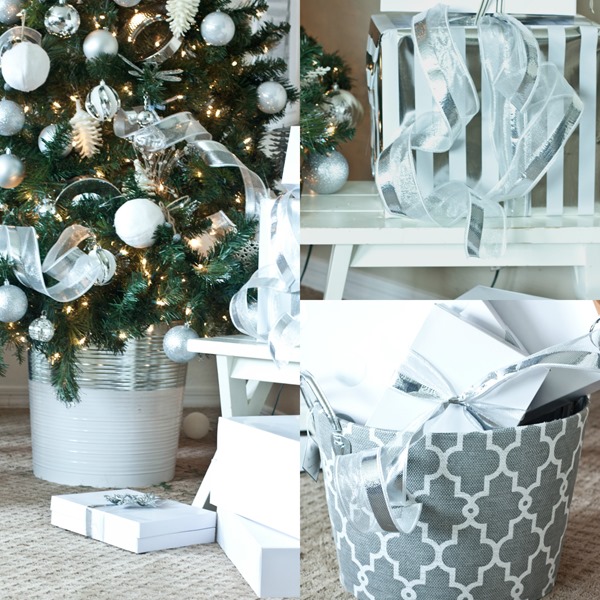 Striped Wrapping paper and geometric tote , and tree bucket from Homegoods.
I love the idea of having a bucket instead of a Christmas stand! It adds at least 1 foot your tree depending on which one you get. My tree ended up fitting in the bucket perfectly. We stuffed it with newspaper just to be sure! I suggest finding something that holds up the stem. Sand and rocks might work as well. Last year my I filled the entire pot with soil and placed my tree stand into the pot and sat it on top, then surrounded it with newspaper and snow batting. That also worked great!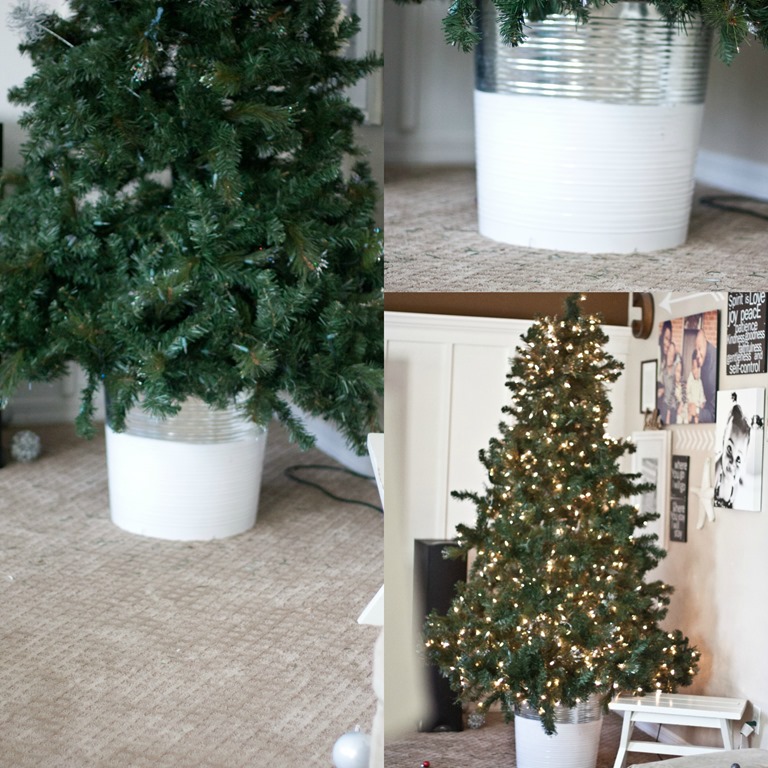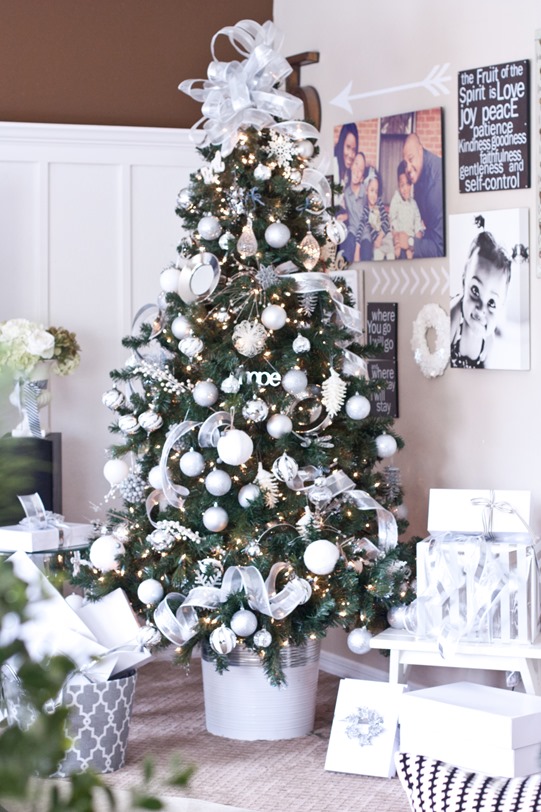 Bucket, silver ornaments and mini mirrors from Homegoods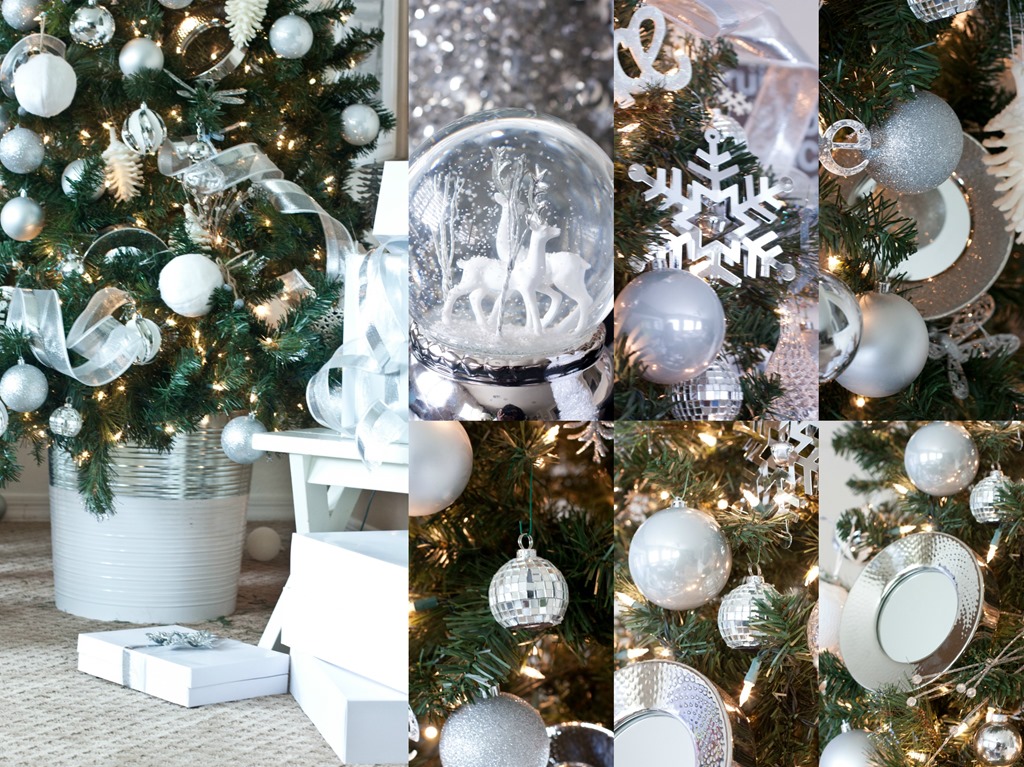 Oversized lanterns are one of my favorite décor items for the home. Homegoods has SO many throughout the year. This chrome one is PERECT for a little Vegas baby:0) It's also super classy and can stay as a permanent part of my décor.  I added little Christmas tree candles inside and out of the lantern and also placed out some gold pinecones for a little more sparkle and texture.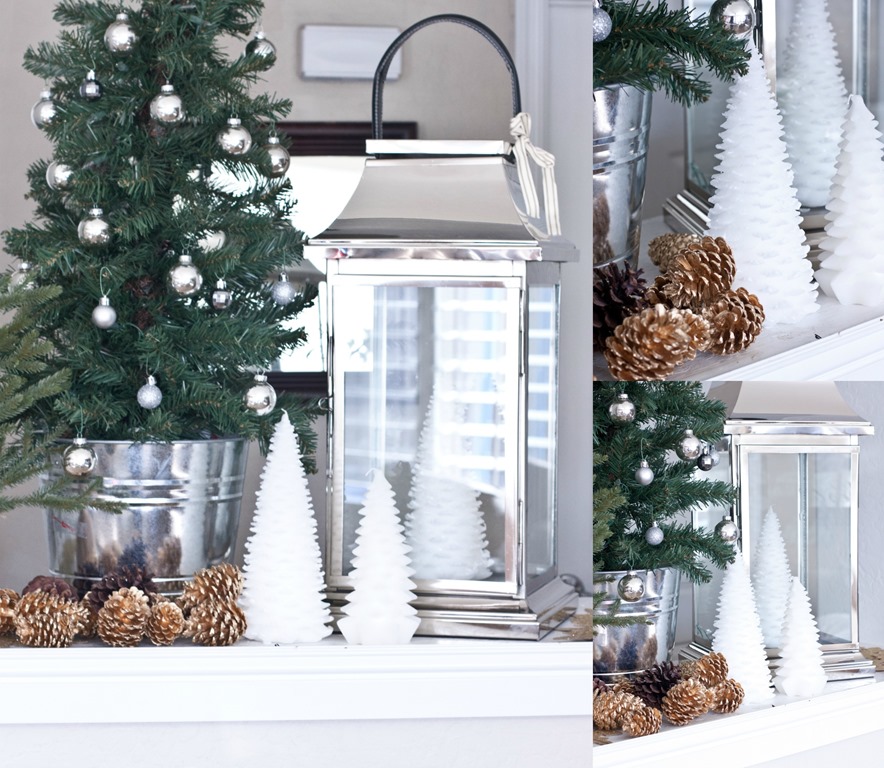 Lantern White, tree candles,  gold pinecones Homegoods
I love entertaining during the season too and that's mostly with the kids:0) Cookie decorating is one of our favorite things to do and with a few tips we make things really easy. Homegoods has an awesome selection of sprinkles, platters, cake stands and even cookware to make this all happen!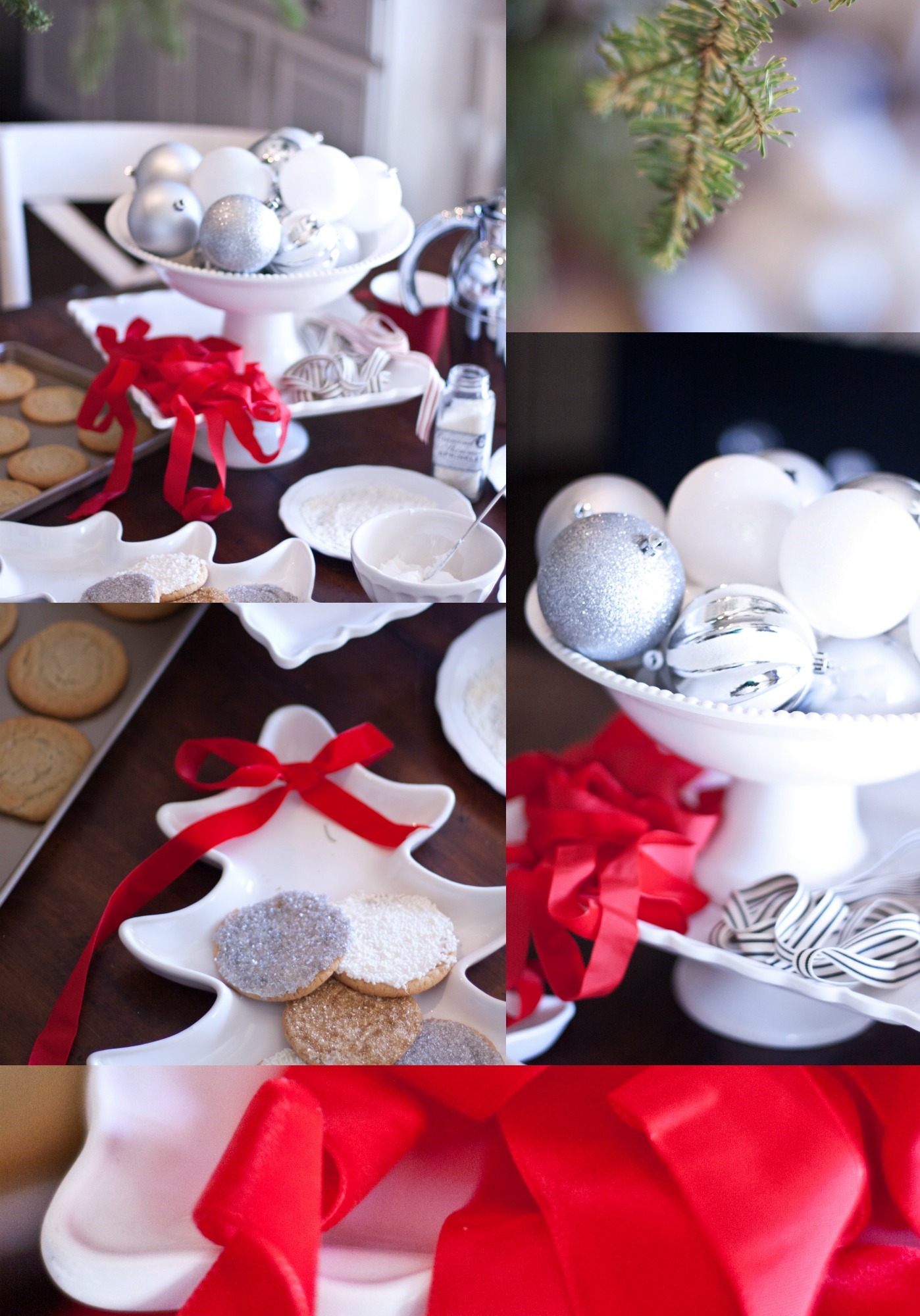 Bowl Pedestal, square cake plate, tree platter from Homegoods
Dump your sprinkles on a plate for easy cookie dipping. I helped the kids frost their cookies first then they took it from there:0)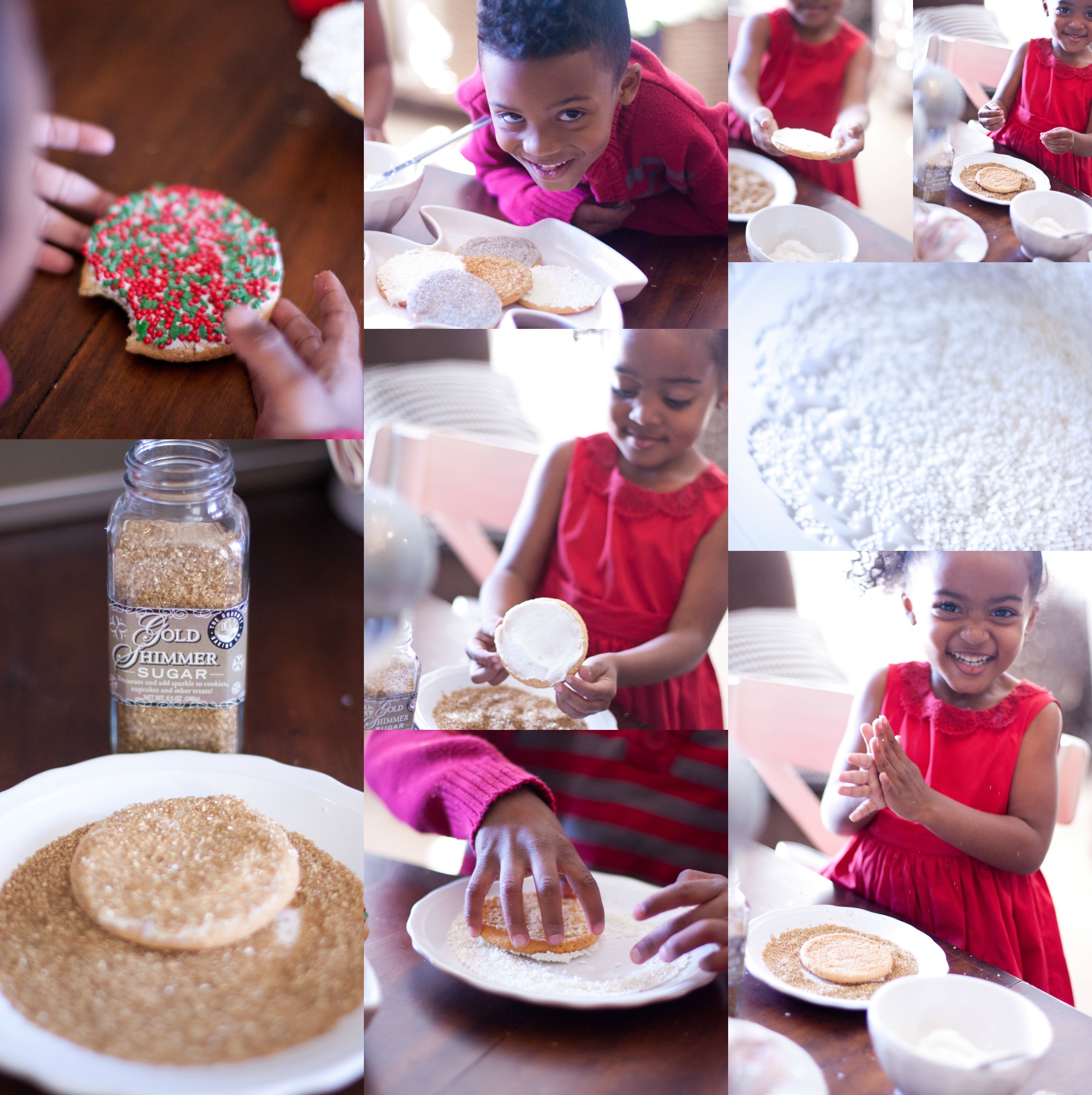 I dolled up my dining room with a beautiful gold wreath and Christmas tree trimming. My gold leaf tray fits n perfectly! I love these super cute merryChristmas glasses to keep things festive!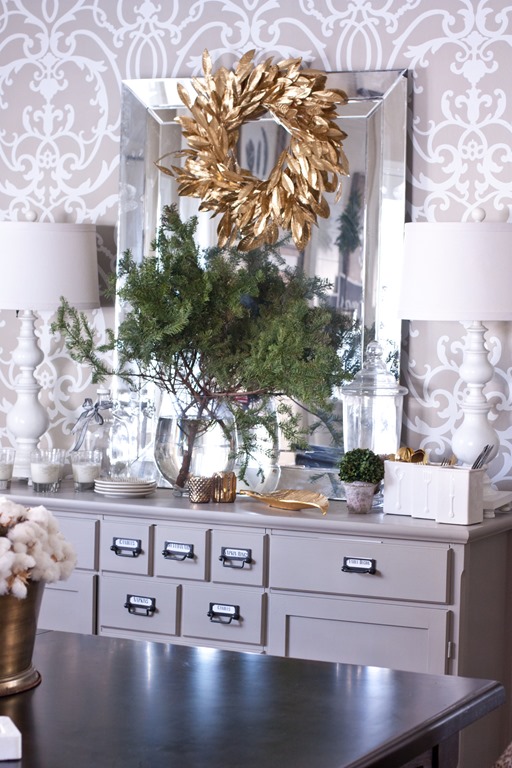 Lamps from Homegoods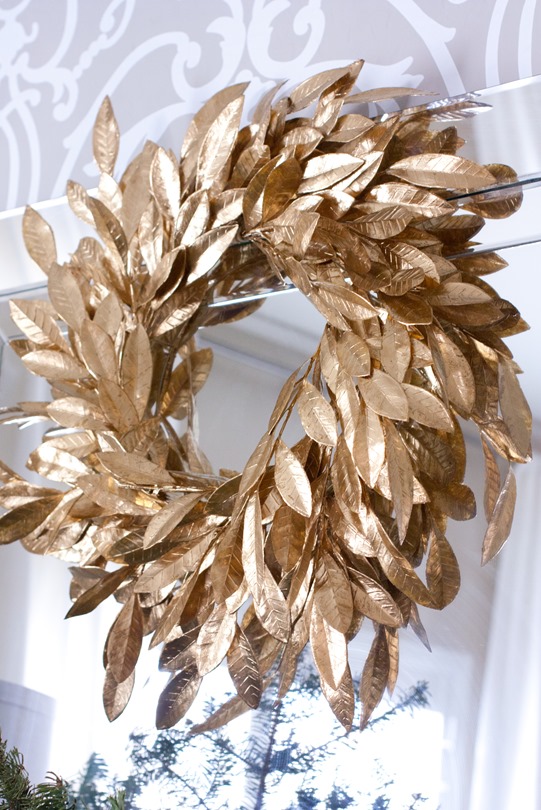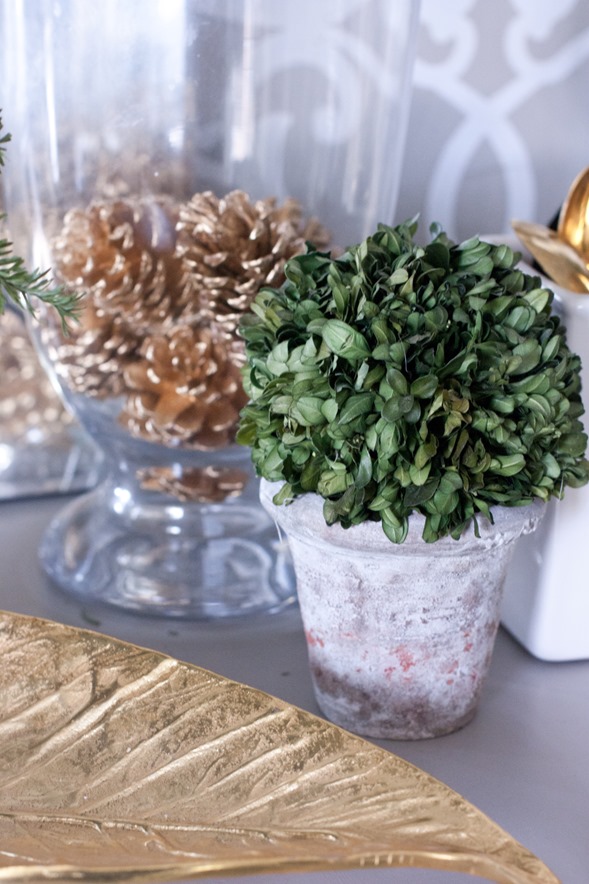 Gold leaf tray, boxwood plant and gold pinecones from Homegoods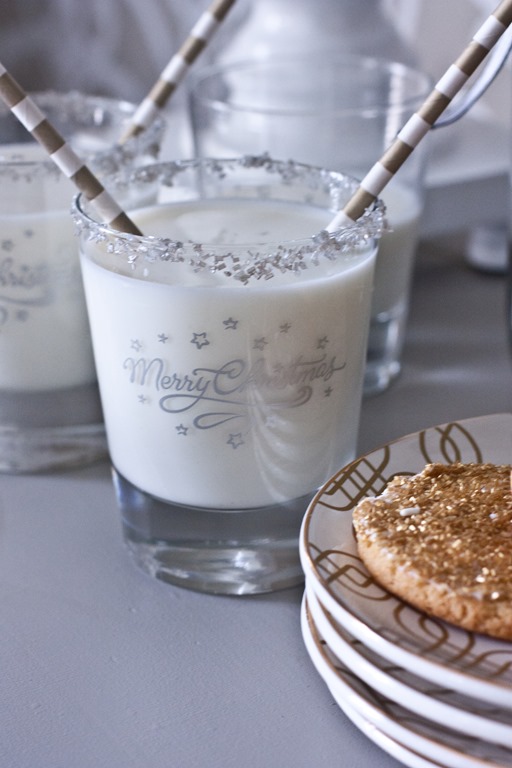 So here's the GIVEAWAY!
TWO WAYS TO WIN and you could win BOTH!
ONE
Enter HERE on the blog for a chance to win $50 to Homegoods! All you need to do is tell me your StyleScope from Homegoods here and leave me a comment!
Follow the instructions on RaffleCopter for more entries!
………………………………………………………………………………………….
TWO
SO you want another chance to win??? That would be $100 bucks if you won both!!!You can also head on over to my Instagram feed for another chance to win by following the directions over there!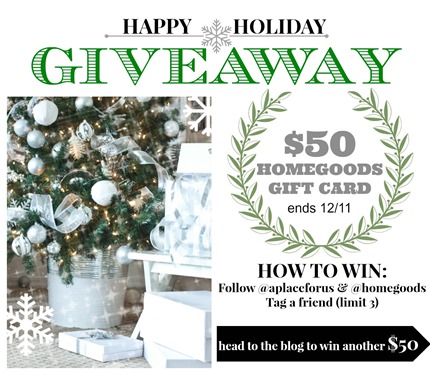 Thank you to the lovely folks at Homegoods for providing me with a gift card to help with my holiday style and this giveaway!