Holiday Polka Dot Decals with House of Smiths Design
This post is sponsored and may contain affiliate links, please read my disclosure policy.
Ready for so fun news?
I'm super excited to announce that I will be partnering up with the wonderful Shelley of House of Smiths and her vinyl company House of Smiths Design!!  Throughout the year I will be creating a few vinyl designs for you guys to enjoy in your home. I'm so happy to have this opportunity! You know that I'm pretty crazy about vinyl design and it started with my confetti wall that I did back in January and it spread  like wild fire!  Vinyl is so much more than your "home sweet home" signs! Shelley is passionate about keeping things super fresh and fun when it comes to vinyl wall applications and so am I!
If you saw my Thanksgiving post, you might have seen a gold dotted pumpkin: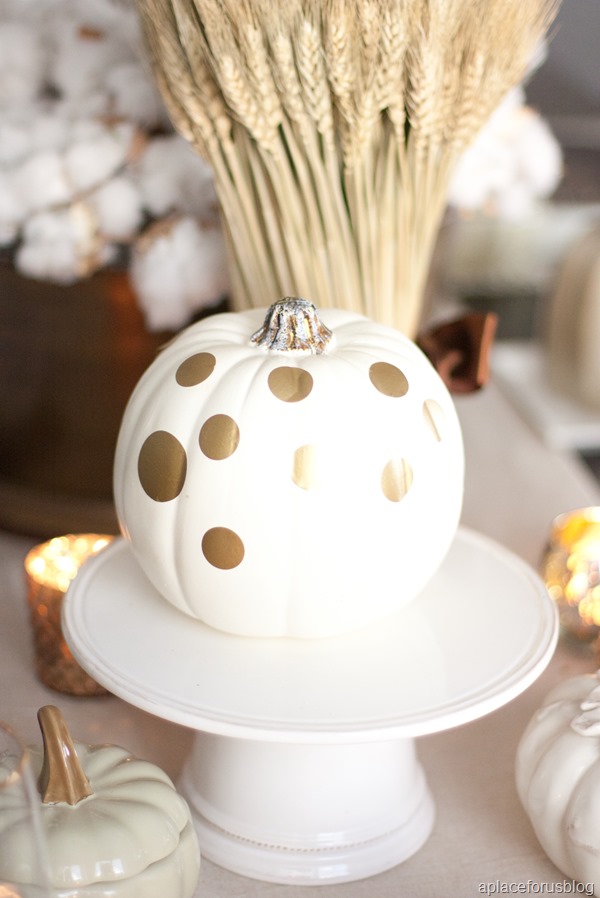 Yep, that was House of Smiths Design!
Today I'm gonna show you three different ways to use our very versatile Polka Dot Collection decals around the home during the holidays! With the combination of traditional transfer decals and easier "sticker" decals these projects will get you pretty excited about creating your own projects. Did you see Shelley's wall yesterday?
Yeah she totally has the Polka Dot bug!  You can find these 3in polka dots here to make your own little magic:0)
Make sure you come back tomorrow where I will share three more.
Confetti Tree
For this project you're  going to need:
Surface: glass, wood, etc.
House of Smith Design (Confetti Tree Kit)
……………………………………………………………………………..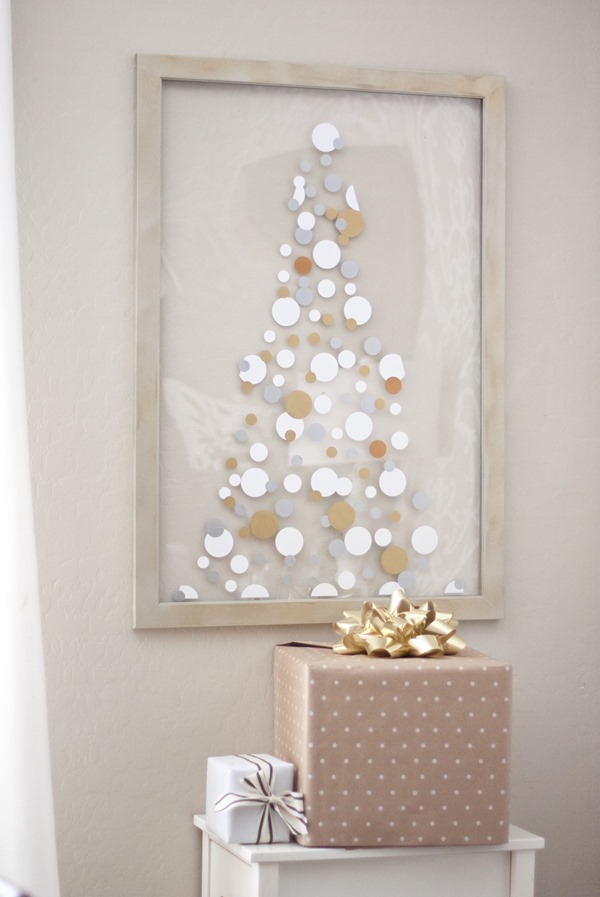 Simply apply the tree to your surface . The decals come in two sizes large and small. Then apply your peel and stick polka dots to create a confetti look! Have fun with it. If you miss place one slowly and carefully peel back and reapply to a different spot! Don't think about it to much. Its confetti. It's unpredictable:0)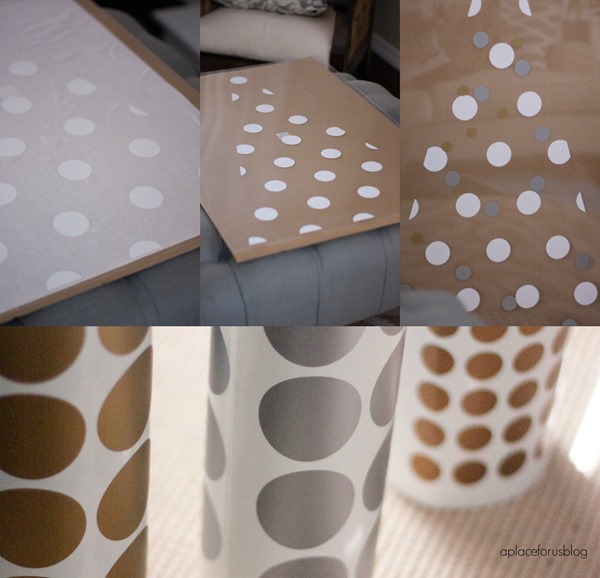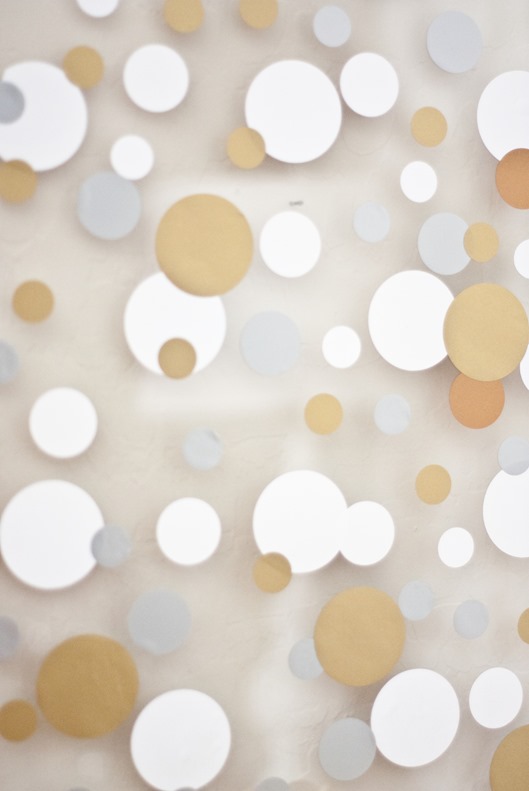 You can now get this kit in the shop for your next Christmas project!
The idea behind this was to have fun with confetti on the wall in some of my favorite Christmas shapes! Which takes us to the next project!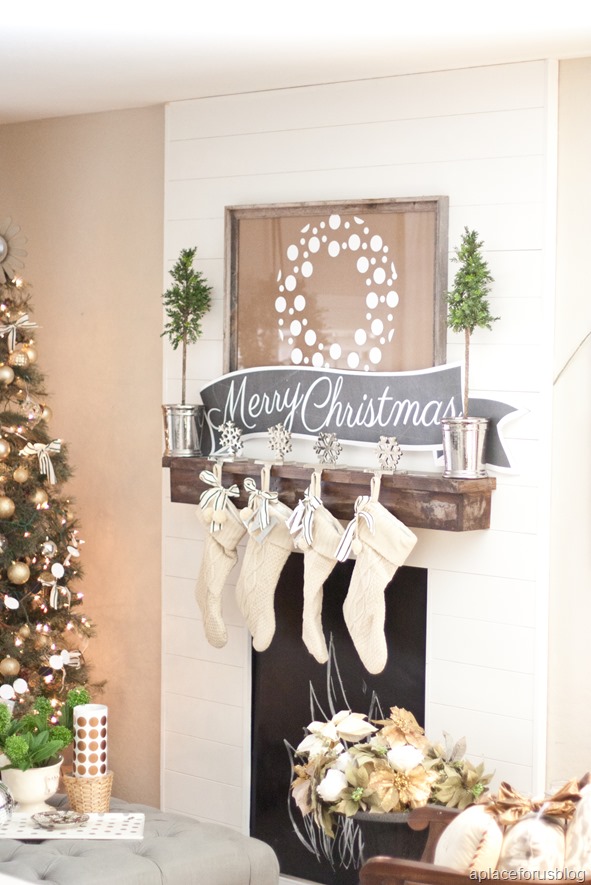 This is basically the same as the tree above but in a wreath! I used white on white but you can certainly use other color combinations depending on your décor! One of my girlfriends is thinking a pretty green and white!
What you will get in the  polka dot wreath kit, is  a choice of 22×22 inch or 10×10 inch form and then includes additional medium and small polka dots you can use to create a confetti look all your own! ! Shelley has packaged them perfectly for you to make this super simple and affordable. Get yours in the shop!
Pretty awesome right!?  Imagine all the color combinations!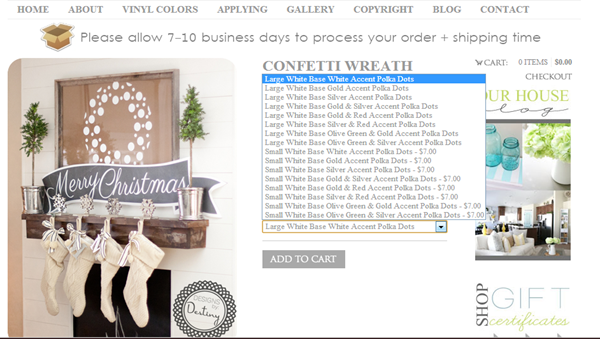 To create this lovely little confetti cone tree you're going to need
1 paper craft cone  (Michaels)
Spray paint in your color choice (white)
1 cone tree polka dot kit (House of Smiths Design)
…………………………………………………………………………………………………………
Simply spray paint the cone. Let it dry and add the dots!
The cones are about 12 inches tall so you will have enough dots to make several! Remember these decals come in a peel and stick format, meaning your not going to transfer! Just peel them off and stick them onto the surface!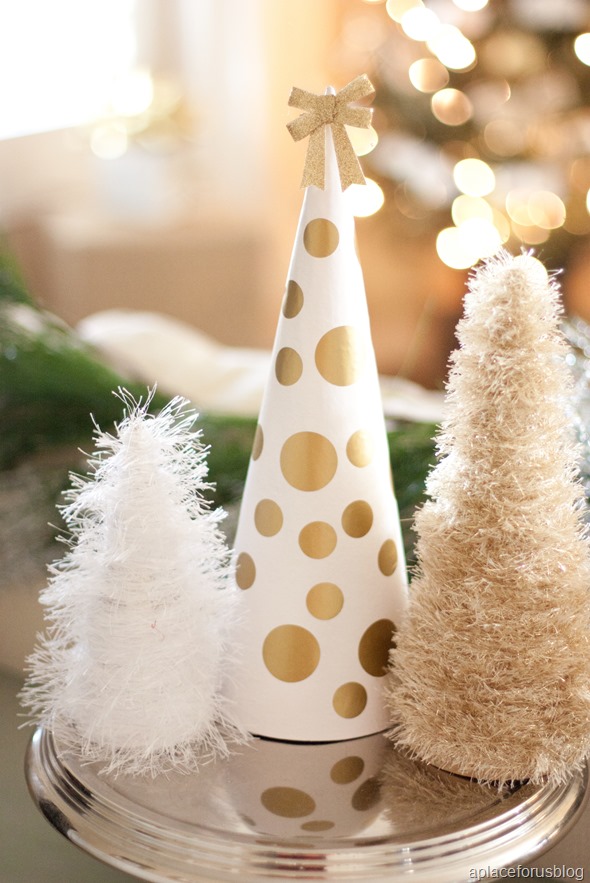 Pick up this kit in the shop now too!
………………………………………………………………………………………………….
Tomorrow I will have THREE more super duper EASY projects you can do using these same dots!!! Yeah for fun holiday crafts!
Now the fun part! Everyone loves a deal right? Especially around the holidays and we totally get that. House of Smiths Design Shop is offering you 20% any order of $20 or more or free shipping on your order of $75 or more!
How fun would a craft night be with some of your girlfriends and these decals! I'm all about super easy crafting so join me tomorrow where I will show you three more ways to use these polka dots!
Disclaimer: This is a collaboration between A Place for Us and House of Smiths Design. I may have received trade or payment in exchange for this content and my original designs. But you know I love Shelley!! Oh, and we are not responsible for any polka dot addiction that may occur after purchase. ha!